I'm finally on Instagram! My username is jenthousandwords if you would like to follow me. I thought I'd share here the photos I've taken so so far - please let me know if you'd like to me to share my Instagram pics here on my blog in future or if I should just keep them on Instagram.
1.
Scraping, sanding and repainting coffee table.
2.
Supposed to be the end of spring but chilly enough to have the fire going, grrr. Come on summer!!
3.
Loving the Outlander series.
4.
Sewing squab covers.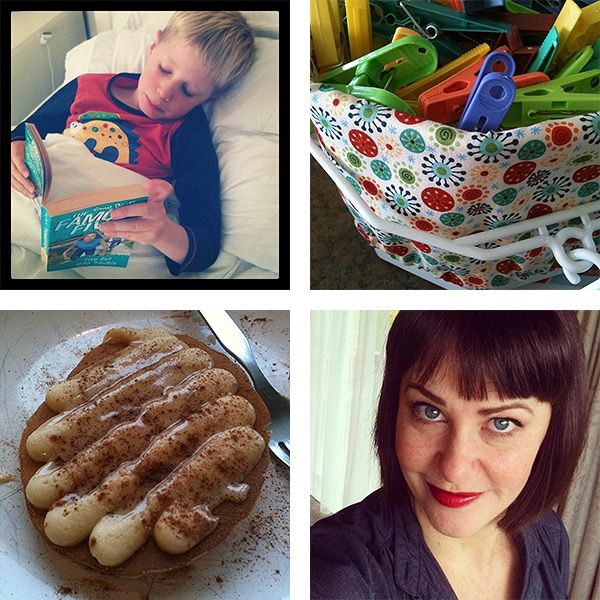 1.
Bedtime reading.
2.
Working on some laundry room cuteness.
3.
Pancakes + vanilla buttercream + cinnamon = heaven. Tastes like cinnamon rolls, yummy!
4.
Sporting red lipstick today :)
1.
Taking my new trifle bowl out of the packaging and see it's cracked. Grrr! I hate unshopping (returning or exchanging things). So boring and weather awful as we had a tornado yesterday.
2.
3.
4.
1.
2.
3.
4. My guys.