I want you to know that this idea was totally Daniel's, the little genius.
See, in the playroom there is a desk and a computer. Which is fine if only one child wants to go on the computer at a time. But sometimes they both want to be on it at the same time.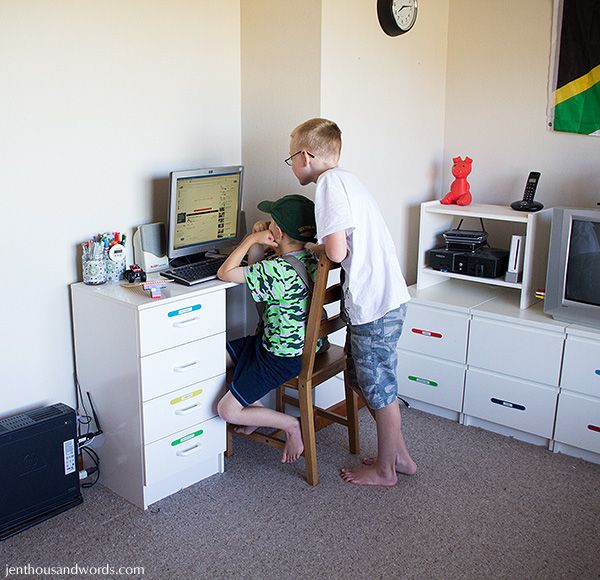 We do have a laptop that Daniel uses but there was nowhere to put it. Daniel asked me to remove the litlte cupboard that sat on the chest of drawers, which I did, thinking he wanted to use the surface for the laptop. Nope, it was for his Lego village. So the laptop-desk problem remained. Then Daniel came up with this idea.
See the built-in drawers with the Lego on top? (Yes, I know a couple of the drawer labels have come off - I need to stick them back on again with more hot glue this time.)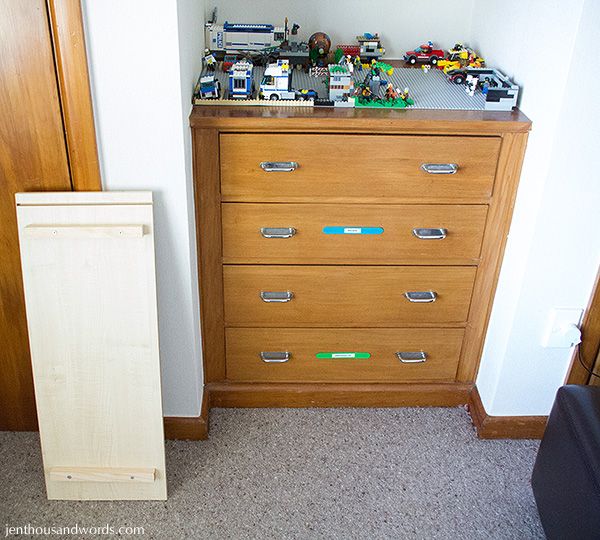 Did you notice the plank next to it?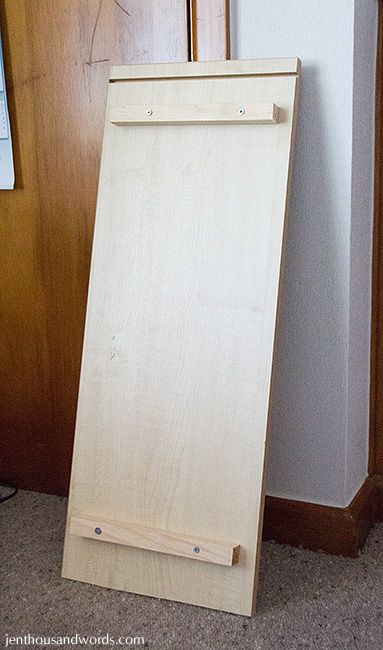 Well, if you pull out one of the drawers and place the plank on it, with the screwed-on pieces of wood within the drawer, then push the drawer back in as far as it will go ...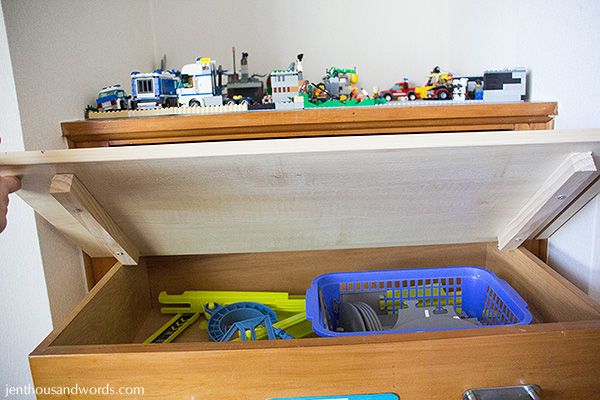 ... you end up with a desk!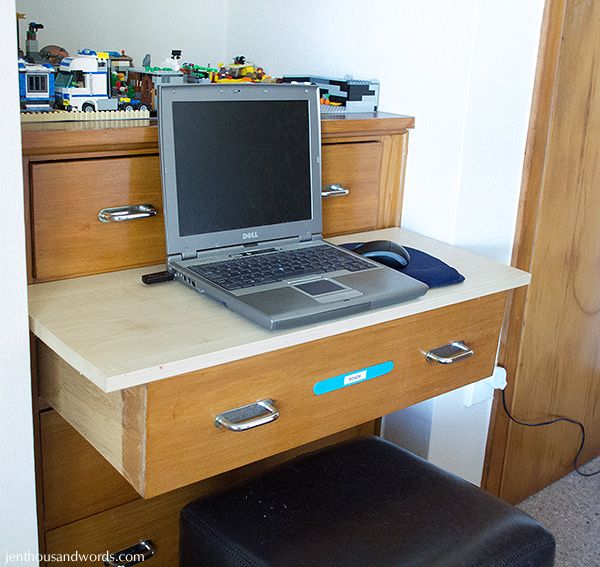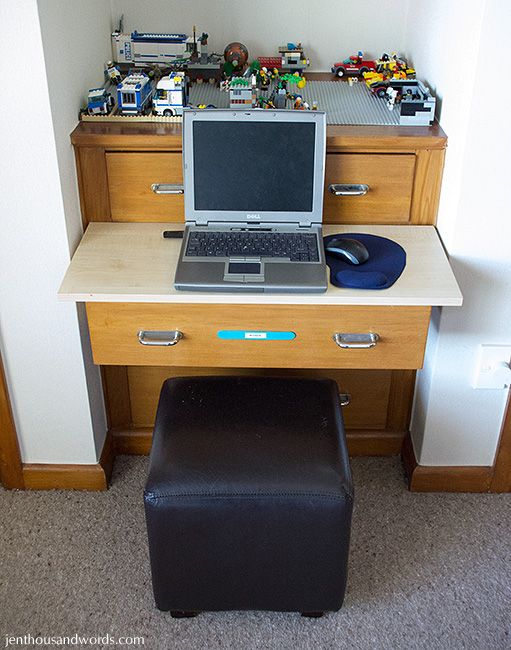 Isn't that clever? I'm so proud of him :) (Just to clarify, he was the brains behind it but I put it together for him.)
Another change in the playroom is that the Lego container never sat on the drawer units - the space was always full of Lego creations, which also spread to the bedroom and floor.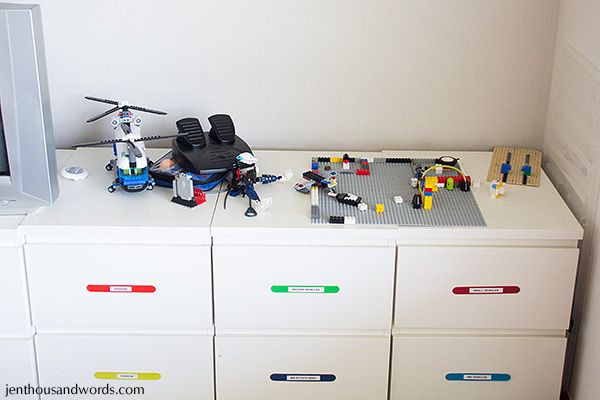 So I bought a couple of cubby units from Warehouse Stationery, and added legs between the two, screwing the whole thing together. Voila, Lego storage. The Lego container now sits on the little bench under the window.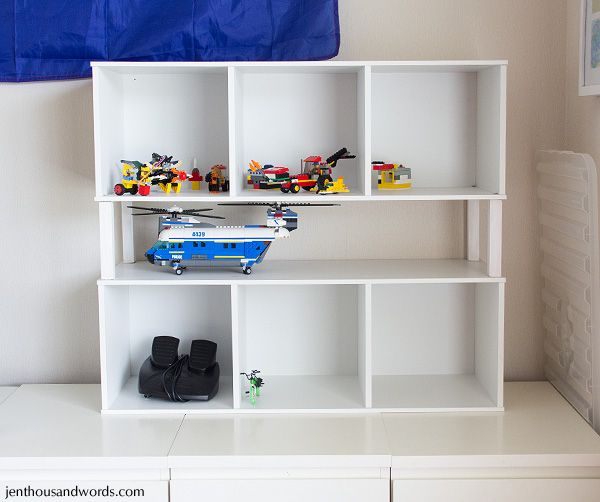 If they need even more storage I'll add a shelf within each cubby, dividing it in half and doubling up the storage space.
I love how spaces evolve as problems present and solutions are found!