I thought I'd share my little perfume collection here. I don't have many and they aren't all expensive or full size. I keep them in a little plastic basket under our bathroom sink. I wear perfume almost every day, even if I'm just going to be alone and there's nobody else to smell it. I can still enjoy the scent :)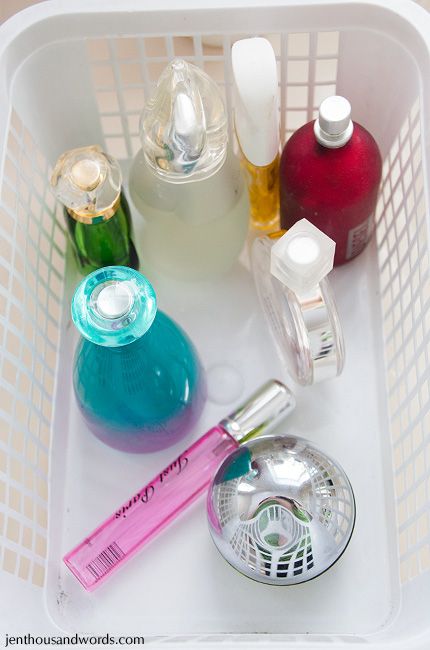 Tendre Poison by Dior
30ml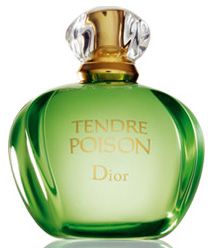 I bought this after liking it on a coworker when I was working my first real job back in the nineties and it's the first "real" (read: expensive) perfume I ever bought. It is quite strong and you only need one squirt of it to be fairly well scented, which is why I still have most of the bottle left. I do like it but I don't wear it now because the scent immediately takes me back to that time in my life and it just doesn't gel with my present life. I know that sounds weird! But it's like wearing a top you wore as a teenager. It just isn't me-right-now so it feels weird to wear. I consider this part of my "scent museum" rather than a perfume to wear now.
Sunflowers by Elizabeth Arden
30ml
I have had this for ages, I think I got it at a discount store when Daniel was a toddler. It is a happy, light scent that is warm and fresh at the same time. I don't wear it often but I do like it. It's so old that I should probably toss it.
Fire and Ice Cool by Revlon
100ml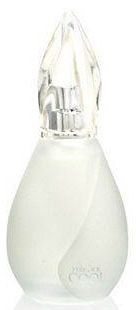 I saw this recently in a discount store and bought it because it was really inexpensive and I remembered wearing it and liking it before. Sadly, I find I can't really wear it now for the same reason as Tendre Poison - it just takes me right back to a particular time of my life that is in the past and wearing it now feels weird. It does smell different as a room spray as it does on my skin, so I might use it up like that - or just keep it in my "scent museum".
Provence Spring by Girard
100ml
I saw this at a market makeup shop and it was only £5 and it only took one whiff for me to buy it without even trying it on my skin - I love it! It is so fresh and feminine smelling. It does require about 5 squirts to really be able to smell it a little as I move about - it is not heavily scented. It's a light floral that is more of a spring / summer scent. But it's a beautiful scent that is very much a favourite.
Zero Feminine by Diesel
75ml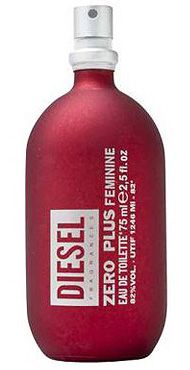 Another perfume I bought after smelling it on someone else. I love this warm scent with fruity, vanilla and coconut undertones. It is fresh at the same time. I like wearing this in winter and have almost finished the bottle.
Chance Eau Tendre by Chanel
50ml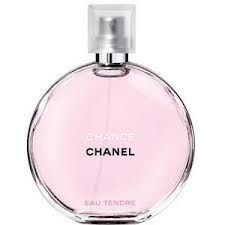 I set aside money for this perfume and researched which one I wanted. Then, knowing how scents become associated with particular times of my life, I bought this perfume in duty free at one of the airports on on the way to New Zealand. I will now wear it constantly until it's finished and never purchase it again. I'll leave just a little in the bottle, and then any time in the future that I smell it it will take me right back to these first couple of years in New Zealand. It's called programming a scent - I figured I may as well work with the strong associations I have with certain perfumes and do it on purpose!
Anyway, this perfume smells fresh, feminine and soft. It does take about 5 pumps to wear, but then again I didn't want it to last forever, only a couple of years. I have about a third of the bottle left and will probably stop using it later this year when it's about a fifth full.
Be Delicious by DKNY
30ml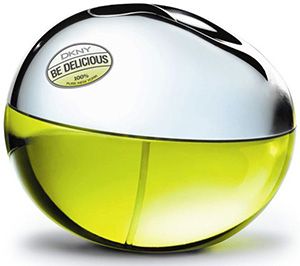 This fruity, fresh scent with green apple tones is, as it says, delicious. I love this scent for summer. I'm kind of programming this one too - already it reminds me of our last summer in the UK.
Just Paris (knockoff)
20ml
Found this knockoff perfume for $3.99 and it actually smells pretty nice. It doesn't last long and you need a few pumps to actually smell it on yourself, but it's a fun one for everyday.
So, those are my perfumes! I am also interested in Gucci Flora and Marc Jacobs Daisy - maybe I'll buy one of those when my Chance Eau Tendre is finished.
What is your favourite perfume?
Do you have a whole bunch in your collection?
Do you wear perfume when you're alone all day?
Do you programme scents on purpose?
I'd love to hear from you!