I'm not counting points at the moment because weight loss is the least of my worries (even though due to my
health issues
I've gained back almost half of the weight I lost, boohoo); right now I'm just trying to eat healthily and I'm also cutting back (not cutting out completely) on dairy and wheat
to see if it helps. (Why dairy and wheat? I'm seeing if there's anything to the
eating for your blood type
theory.)
Anyway, here's what a day's eating looks like for me.

Breakfast - between 8:30 and 9:00
Omelet with goat's cheese and fresh tomato (from our garden) with some sauteed ham; melon.
Lunch - usually around 12:00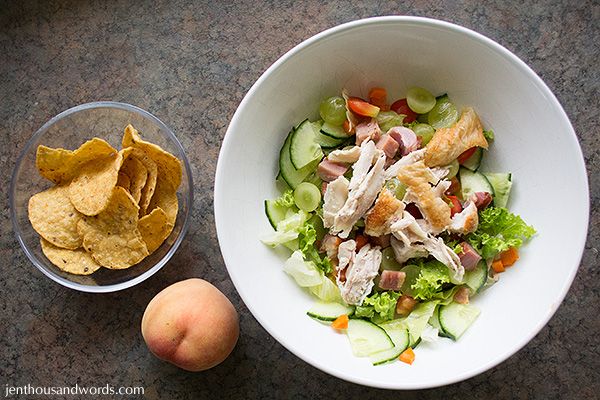 Salad (iceberg and curly lettuce, tomato, cucumber, grapes, carrot, chicken and ham); corn chips; a coconut peach.
Afternoon snack - around 3:30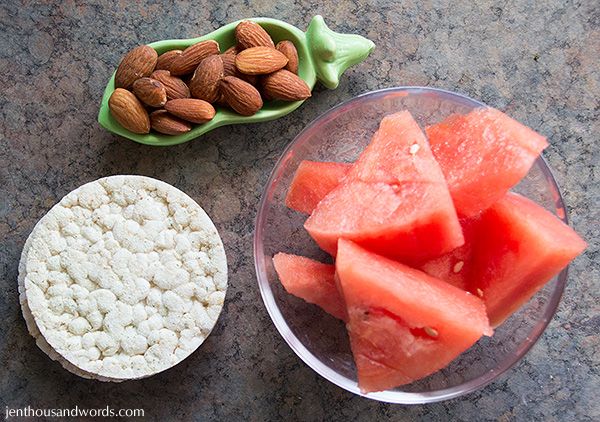 Roasted almonds, two rice cakes and some watermelon.
Dinner - between 5:30 and 6:00
Microwaved potato with a little butter (I only ate two-thirds of it), steak, salad.
Evening snack - around 8:00 or so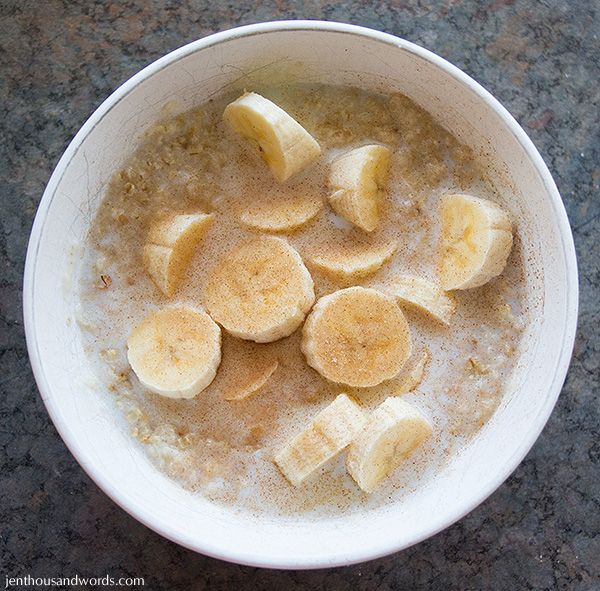 Oats porridge
with a banana and a little cinnamon sugar.