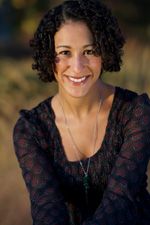 I'd like to introduce you to a friend and fellow blogger who is smart, fun, talented, creative, wise, positive, faithful, and beautiful. She has a great sense of style and a knack for turning any space into a cosy and comfy retreat. Meet Katie from
Creole Wisdom
.
HI Katie. Tell us a little bit about yourself.
Hello! My name is Katie and I blog over at
Creole Wisdom
. I am a full-time photographer living and loving life in beautiful Minneapolis, Minnesota. My passions are photography and home décor. Most days you can find me on my laptop, editing photos I've taken for work or pleasure and dreaming up my next dinner party and DIY project. I'm a Christian and don't have tattoos, which makes me kind of anomaly in the uptown 'hood of Minneapolis.
How long have you lived in your current home, and where is it?
I live in the uptown neighborhood of Minneapolis and have lived in my place for about a year and a half. -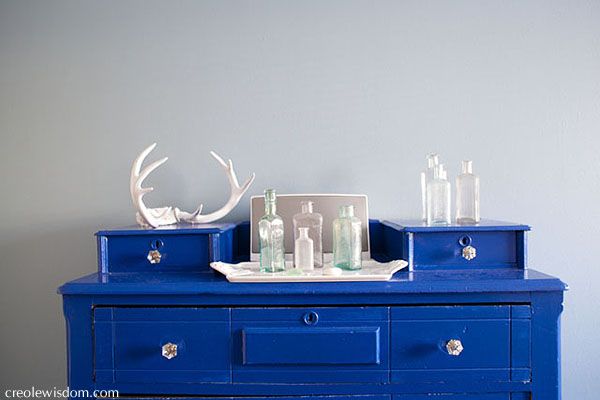 Do you own or rent?
Rent
.
What do you love about your home?
Many things: the open kitchen, ample natural light, newer windows, my dreamy bedroom, the purple tufted chairs in my parlor and pieces of my photography that are scattered about.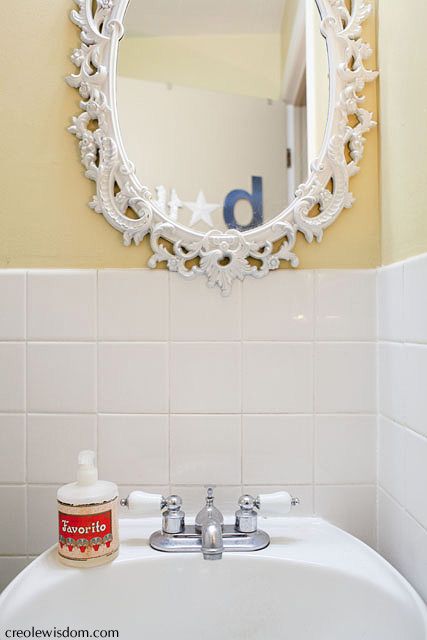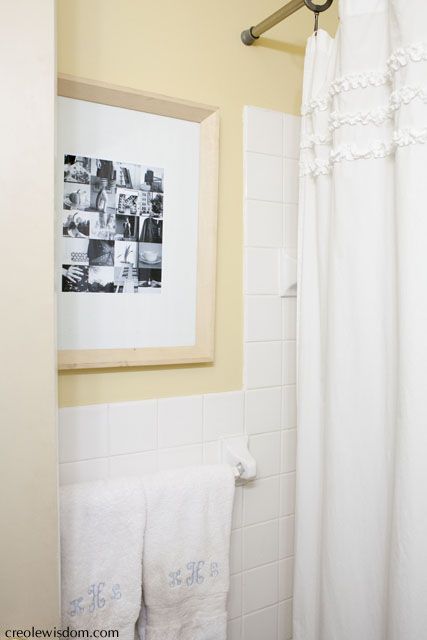 Of which project are you most proud?
I haven't done too many huge projects, but my dining table and chairs were quite the undertaking. I love how it turned out. I found the chairs and table then painted the table legs and the chairs to match in a pretty, pale green color.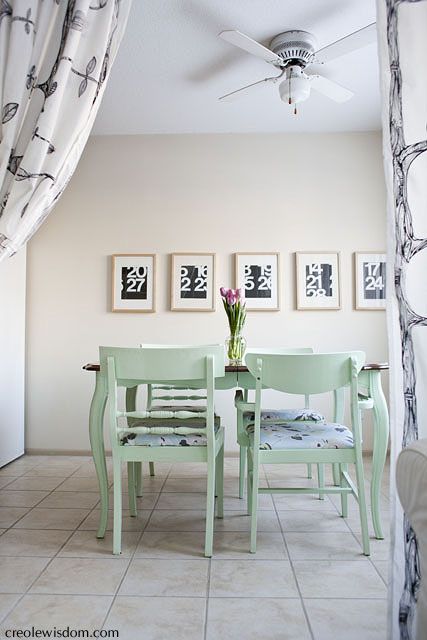 Which project do you plan to tackle next / this year?
I want to create a bathroom that is more sanctuary than utility and finally get a real bed with a head and footboard. I've got big plans for both rooms!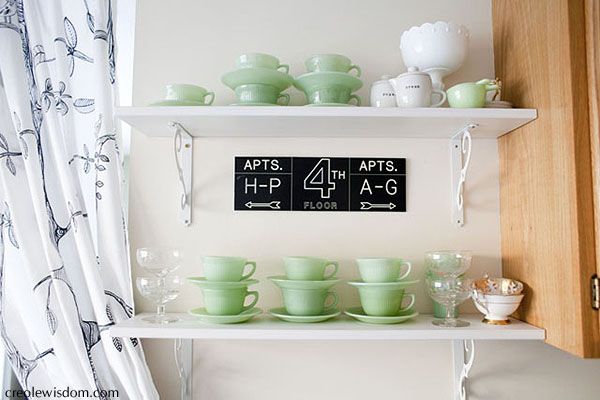 If you had unlimited funds (but were to stay in the same home) what would you do first?
I'd purchase a giant Amy Butler rug, upgrade the appliances to stainless steel, paint the kitchen cabinets white and install a farmhouse sink. I'd rip out the bathtub and replace it with one that has claw feet, get a custom cabinet made for my parlor and commission a few incredible pieces of art from undiscovered artists. First? Haha!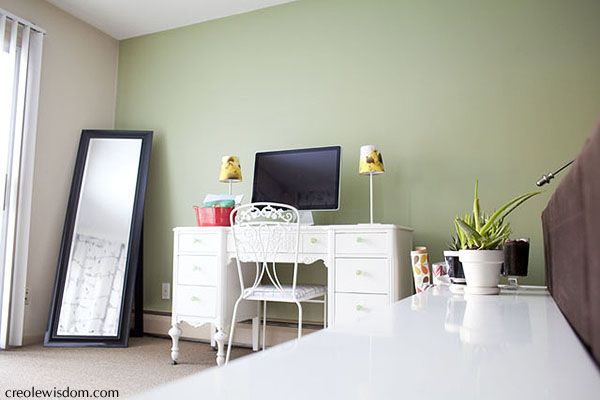 Share something that makes you happy in your home.
I love how peaceful my apartment is. One reason I find interest in home décor is that I can make it my own. I want my home to feel like a sanctuary, to be my temple.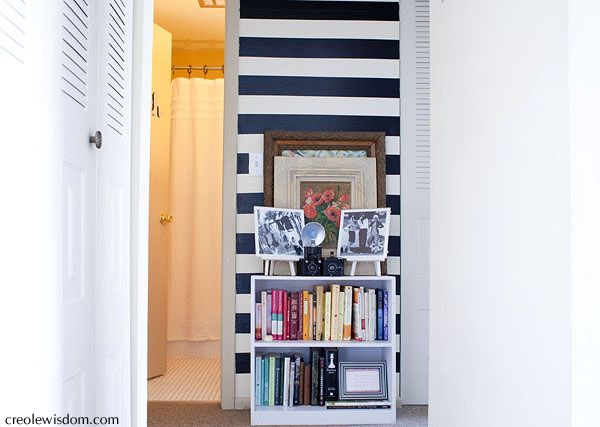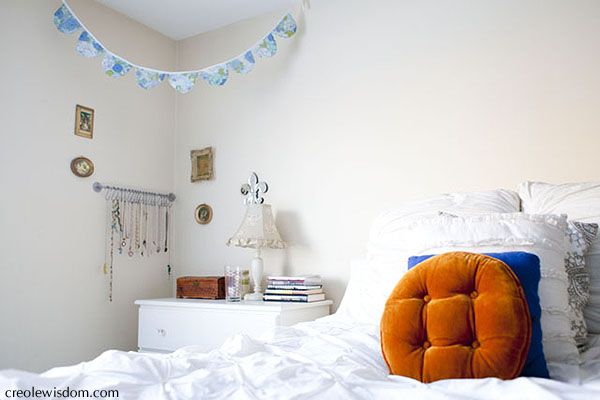 Click on over to
Creole Wisdom
and see more of Katie's beautiful home and work.