I like the look of basket liners - they just seem more finished to me. It's a great way to add a pop of colour and some softness. They can also serve to keep contents contained when used with very open-weave baskets (such as metal or chicken wire baskets).
They aren't that difficult to make and you may be wondering, "Why would I want to fake one? Why not just make a proper one?"
Well, you might have a box that contains something that drips and you prefer to just wipe out the box periodically rather than wash the liner. Or you might be wanting to line a big basket or box (or many of them) and want to use less fabric.
Or you might find yourself in my position - wanting to make a liner but finding that a fat quarter of fabric just isn't quite enough. I had fully intended to make a proper full liner, but decided to work with what I had - and this tutorial was born.
We have this little grey-washed crate sitting at the end of our dining table: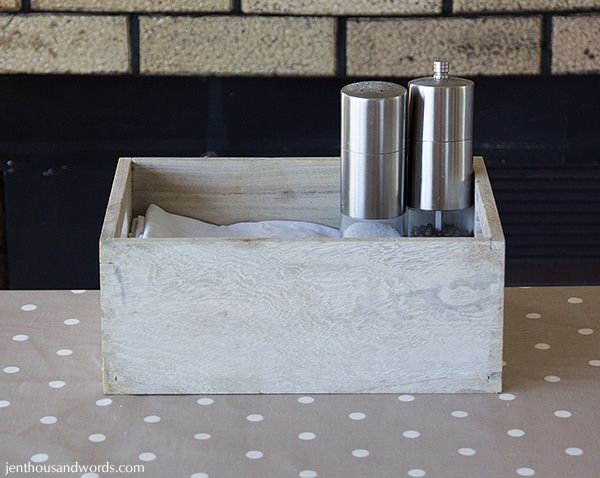 It contains our salt and pepper, Uno cards (we sometimes play while we eat), and cloth napkins.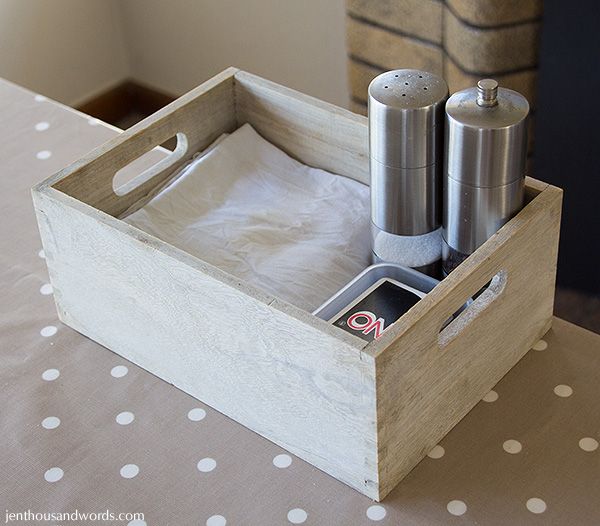 It works well but it's a little tone-on-tone boring and I wanted to add a pop of red. I knew exactly which fabric I wanted to use - it's one I had seen at my local quilting store, with little pots of jam, cupcakes, pastries and jam sandwiches on it. How adorable! I'm sorry, I don't know the brand or design; all I know is that it's from a Noddy collection. I bought a fat quarter (22x18 inches). Fat quarters are readily available pre-cut (and relatively inexpensive) at quilting stores.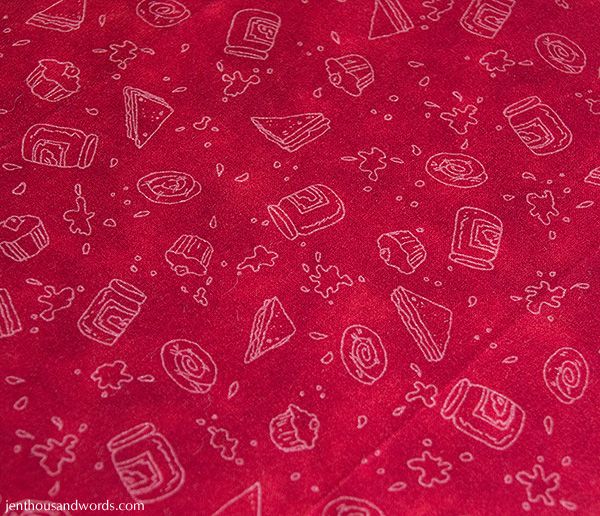 You basically want a long strip of fabric to start with, so if you're working with a fat quarter you'll need to cut it in half lengthways and stitch the ends together: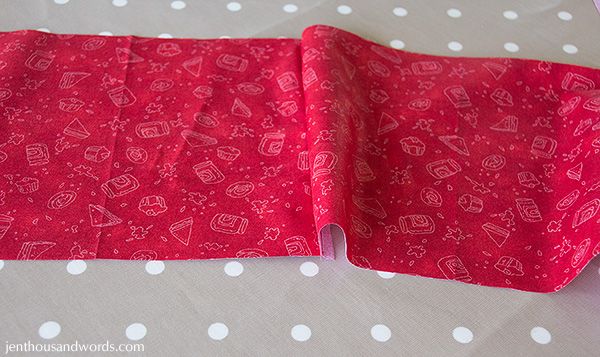 Measure your box from the floor of the box ...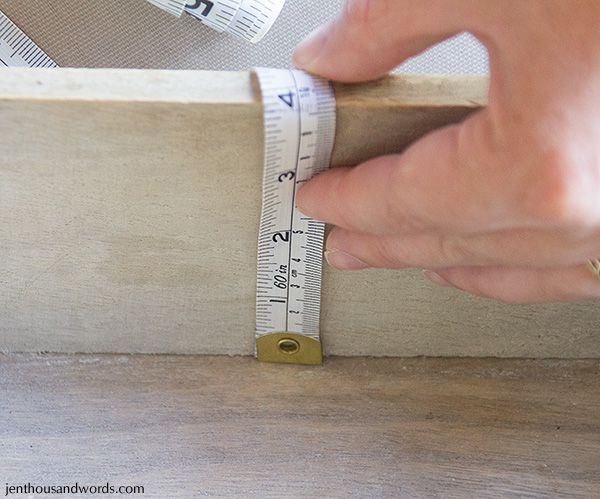 ... up over the rim to the length you want the liner to be:
Add an inch (enough to allow for two rolled hems) and cut your strip of fabric to that height.
Then measure around the circumference of the box.
Add a centimeter for seam allowance and then cut your strip of fabric to that length. Stitch the ends of the strip together to make a loop. (No, I did not zig-zag the seams because my sewing machine and I have an agreement: I won't ask it to zig-zag and it won't throw tension tantrums that infuriate me. But if you wanted to, and your machine doesn't treat you as badly as mine does, you could certainly finish off the seams properly.)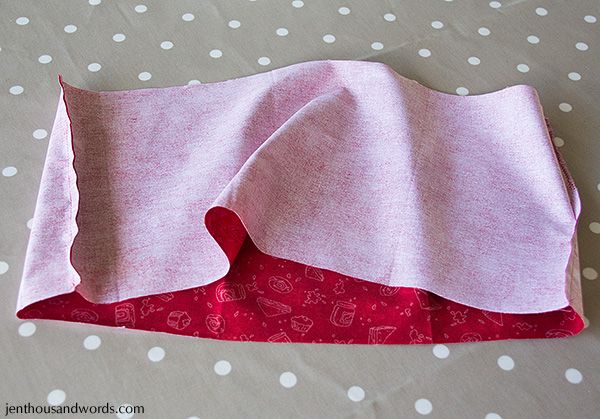 A rolled hem at the top and bottom finish off the fake basket liner. Yes, it really is that quick and easy!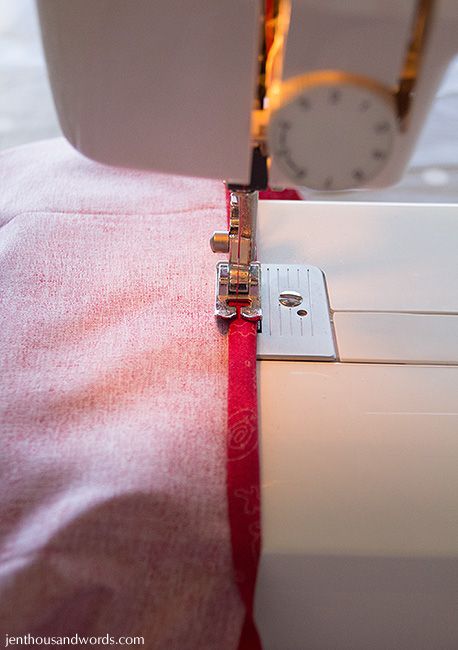 This is what you will end up with: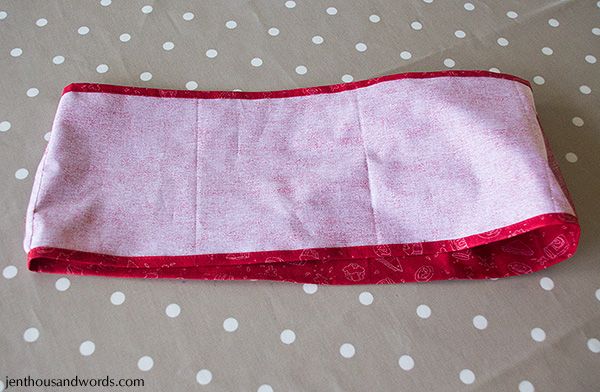 Turn it right side out ...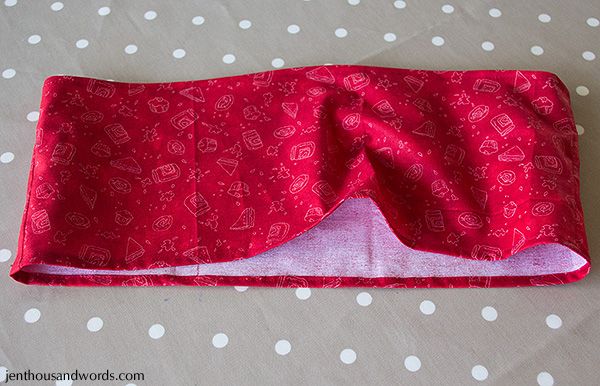 ... and slide it over your box: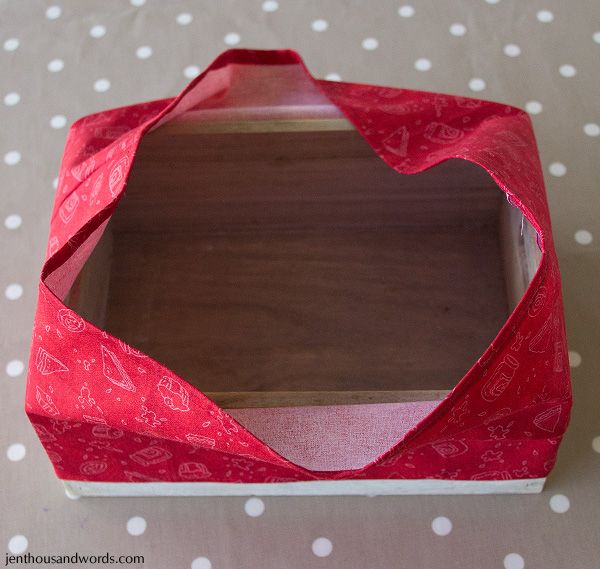 Tuck the fabric into the box or basket. You will have a little excess, just create some folds in the corners. Once your contents are in they will hold the fabric in place:
And nobody will know it's not a full liner!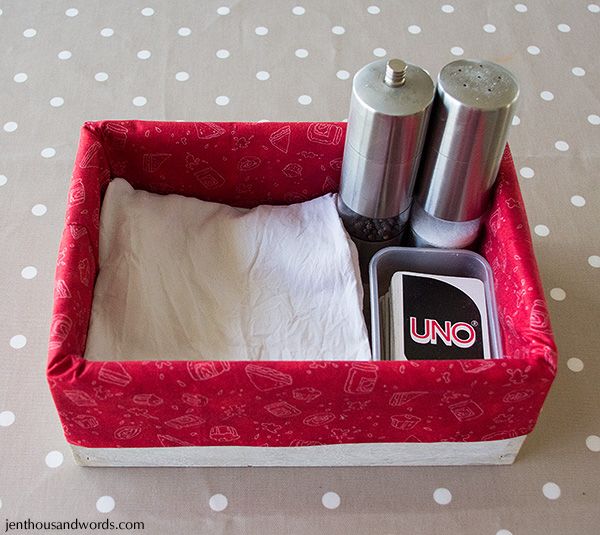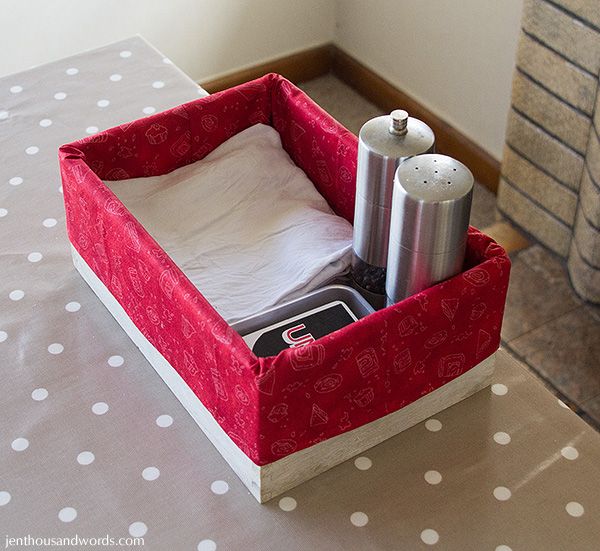 I am very pleased with this little pop of colour, although I do want to add a band of white ric-rac around it. I love how it echoes the red of my utensil cannister next to the stove. I think it would be fun to make a variety of fake liners in seasonal fabrics.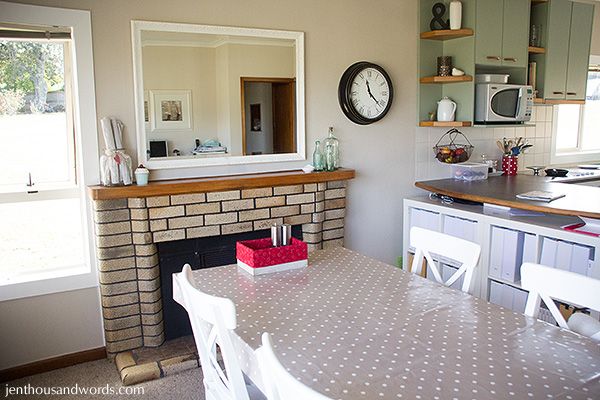 Do you think you'll try faking a liner or two? Or do you prefer the real deal?