Quite literally!
We were waiting to get chickens until after our
weekend away
. On Monday we drove to
Precious Poultry
in Thames to select our birds.
Mark, the owner, spent about two hours with us talking about his chickens and helping us select four. He is obviously passionate about his work and loves his poultry. I meant to take more photos but it was so interesting and enjoyable that I forgot! I only took this one: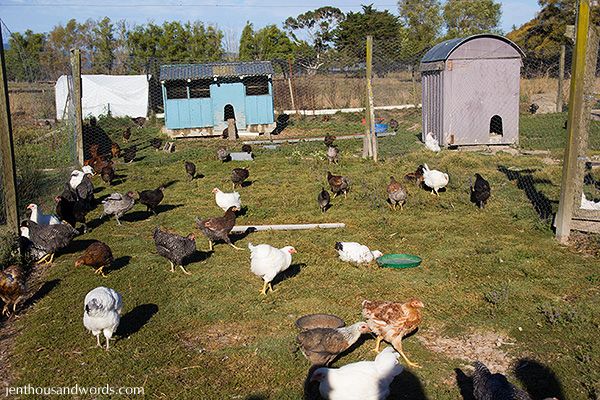 We were there for longer than anticipated and the sun was setting as we headed home.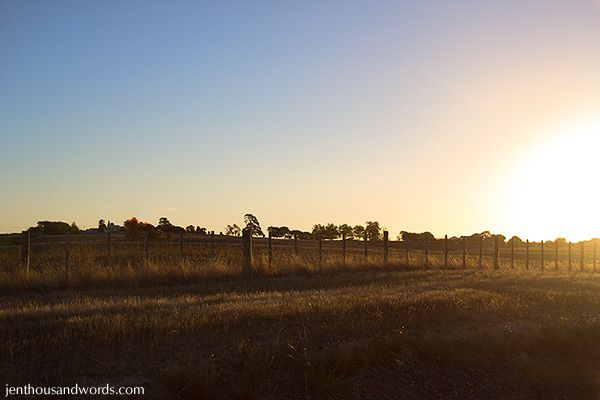 We bought four pullets. They are 13 weeks old so it will be a little while before they start laying (20+ weeks). They are starting to moult their juvenile feathers - their colouring will become more pronounced when their adult feathers come in.
We brought them home in two boxes with a little straw in. They seemed quite content in the boxes and didn't fuss on the way home. First Daniel prepared some food for them (they don't eat beans, he was just using the tin to measure out the right amount - and yes, we plan to get proper feeders; the pie dish is temporary) ...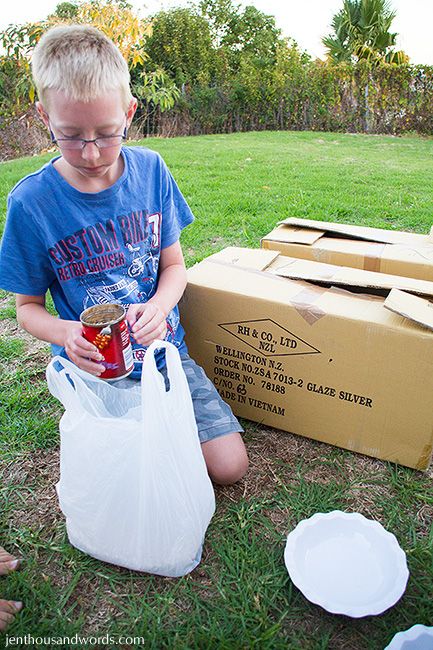 ... then Grant began extracting them from the cartons.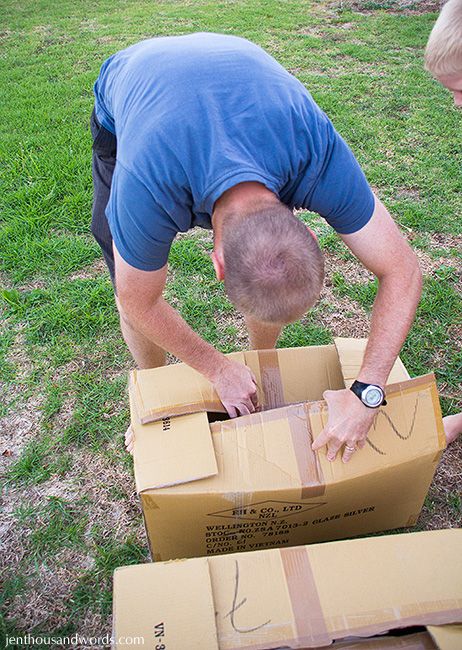 We each got one. This one is mine, she is a blue laced red Wyandotte. Her name is Doris. I like chickens to have old-fashioned names and I think Doris is a sweet one. It's also kind of a private joke - when I was pregnant with each of the boys we didn't tell anyone the names we'd chosen as we didn't want anyone to ruin them for us. So when we were asked which names we'd chosen I'd say that if it was a boy we'd call him Boris or Horace, and if it was a girl we'd call her Doris, and watch their faces. (For those who don't get the joke, our surname is Morris).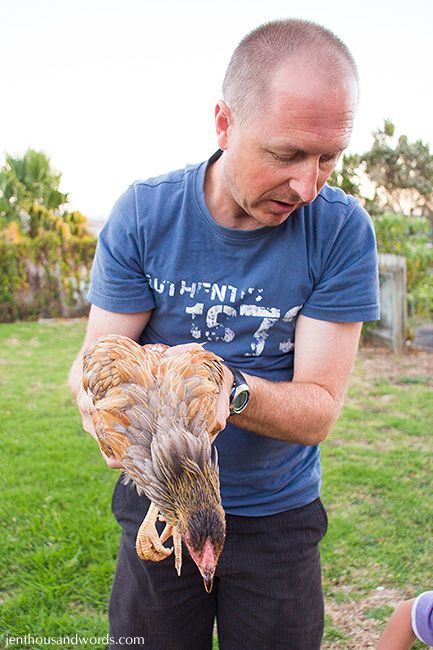 Next up was Grant's.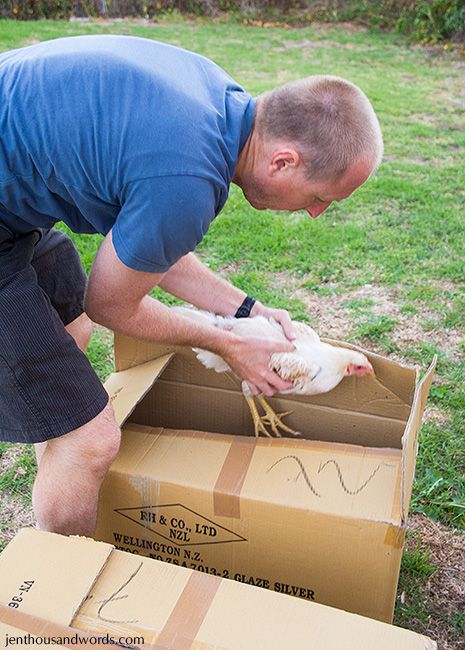 She is a buff laced Wyandotte and her name is Tulip. He came *thisclose* to calling her Jen the Hen. I wish I was kidding. In the end he decided on Tulip, which is a pet name he sometimes calls me :)
Next out of the box was Noah's.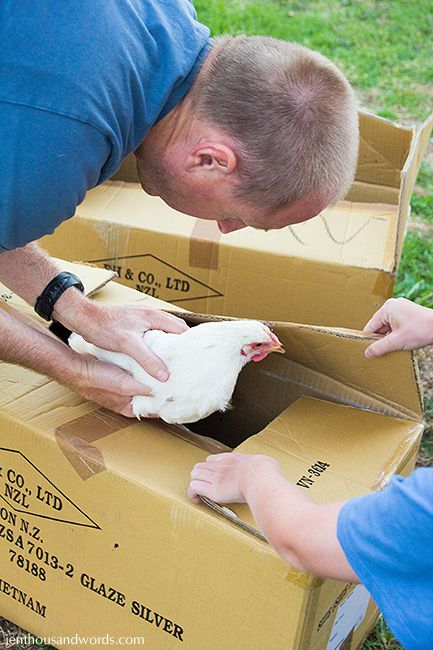 She is a white Wyandotte. He has named her Kiki, after the parrot in the Enid Blyton adventure series he is busy reading. One of the loveliest things about getting chickens has been watching Noah fall in love with his, it's so sweet how he adores her already.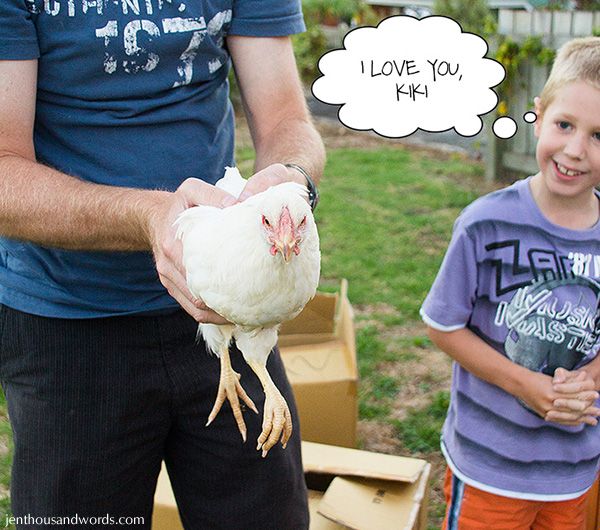 Lastly, Daniel's bird. In case you are wondering why Grant is holding her like this, I needed to snip off the tag on her leg. Originally she'd been tagged as a keeper but Mark had enough others to keep that he let us have her. She is a gold laced Barnevelder and Daniel has named her Marble after
the cat
that he loved and
lost
back in 2009. He never quite got over it.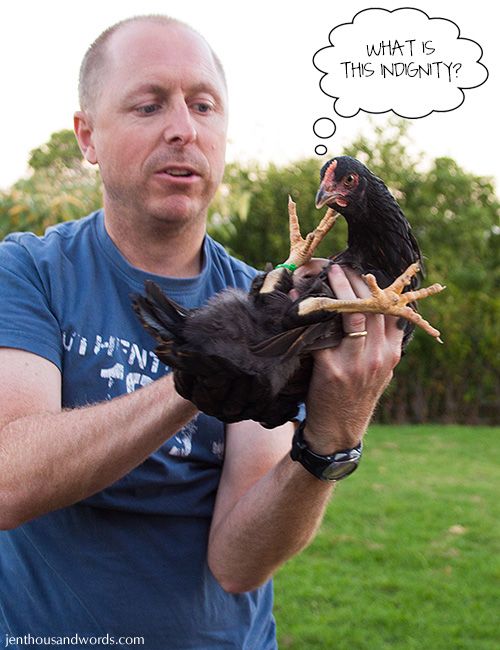 Settling into their digs.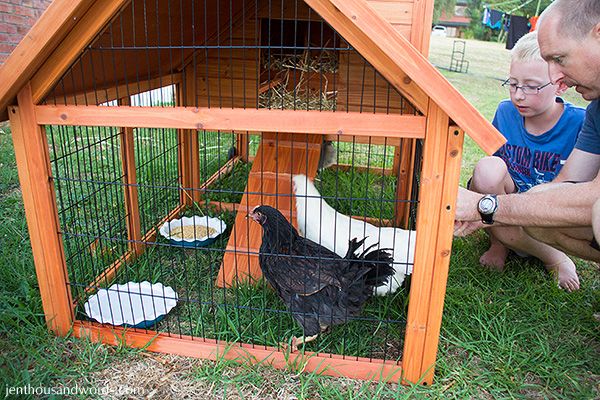 They are so cute and funny to watch!
You might be thinking that they don't have much space at all to move around in. We agree - check back tomorrow to see our solution.