I had a couple of good energy days last week and finished piecing the blocks for my quilt top! I still have to add borders and then the top is completely done.
I laid it out on the playroom floor to pin together the long panels of blocks.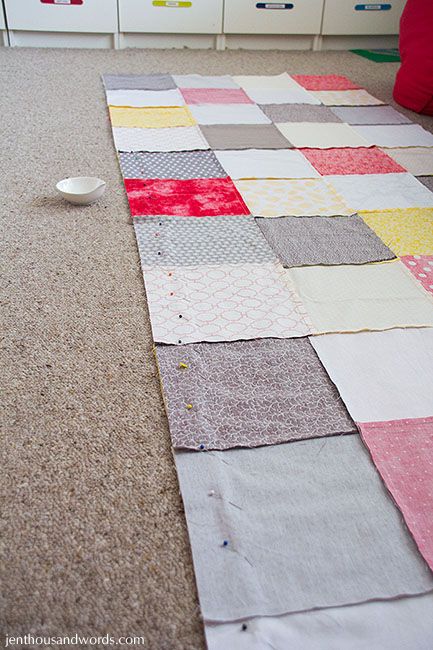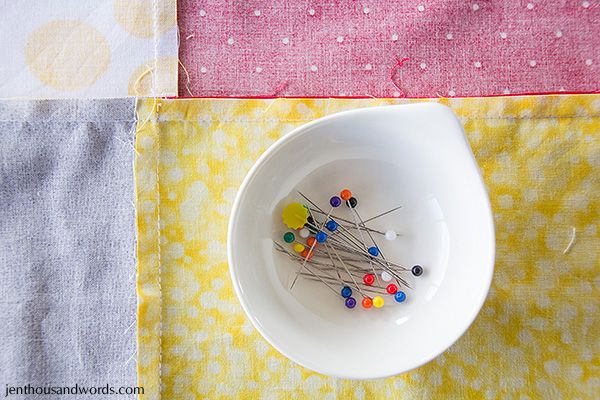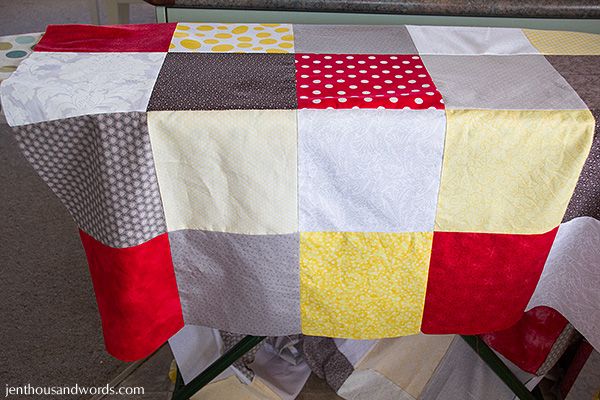 I am nowhere near finished though. I still need to:
- decide what colour / pattern border I want
- buy the border fabric
- cut the border
- sew the border on
- order the batting (it's actually cheaper, including postage, to get it from the US than buy it here)
- decide on the design for the back
- buy fabric for the back
- cut fabric for the back
- sew the back together
- find a longarm quilter
- get the whole thing quilted
- decide on binding fabric
- cut and prepare binding
- stitch binding on (machine), fold it and stitch it down (hand)
- photograph finished quilt
- wash and dry for puckered effect
- photograph again
Only then will I be done! Grant was gobsmacked at the amount of work and expense that goes into a quilt. He said something about how it would be cheaper and easier to just go and buy one. I replied, "Yes, it's also cheaper and easier to just go to the supermarket and buy a fish," and he got it.
Quilting, just like fishing, is not just about the end product, it's about the hobby, enjoyment of the process, learning new skills, and the feeling of satisfaction for having provided something with your own hands.