Today I want to show you a food storage space that we call "the larder". It's a cupboard in this little porch area off the kitchen, between the laundry room and our bedroom.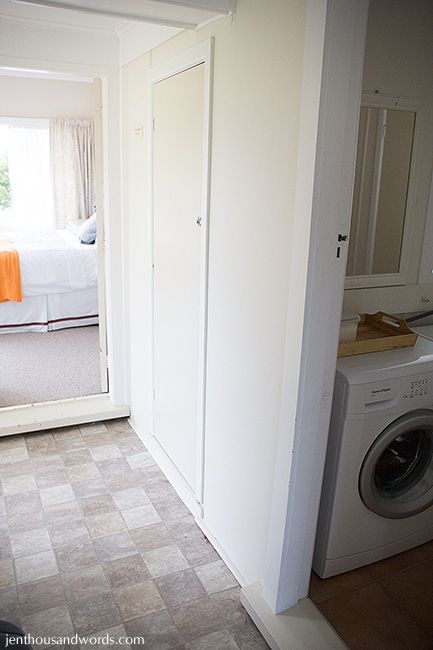 When we moved in this cupboard was disgusting. It was dirty and had junk in it like old shoes, fluorescent lighting tubes, broken glass, and old wood.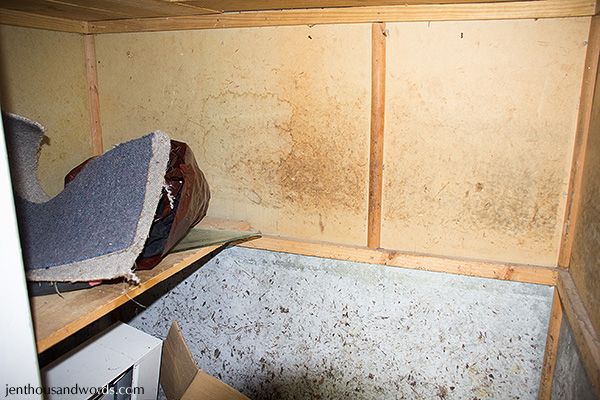 When we complained and asked for it to be cleaned out we were told that it had always been like that and would stay like that! Not on my watch. I wasn't about to sacrifice that amount of useful storage space. So we set about cleaning it out ourselves and my dad added a shelf and now we use it for groceries.
We keep everyday food staples
in our pantry
but I always like to have backups of everything. For example, there will be flour in a plastic box in the pantry, with an extra as backup in the larder. When we use up the pantry one and get the one from the larder I put that item on the shopping list. (Unless it's something that takes a long time to use up, like a big bottle of soy sauce.) But generally, I almost always shop for the backups, rather than for the item currently in use - that way I never run out of anything. I also store canned goods in the larder. Here's how it looks.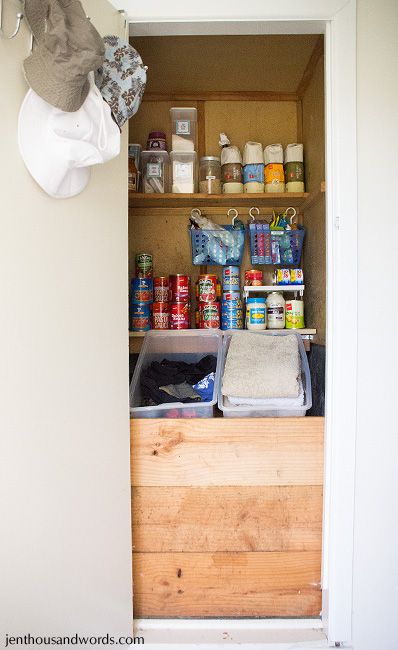 If we owned the house I would paint it out all fresh and cute inside, but since we are just renting I won't spend the money and time to do so.
The top shelf: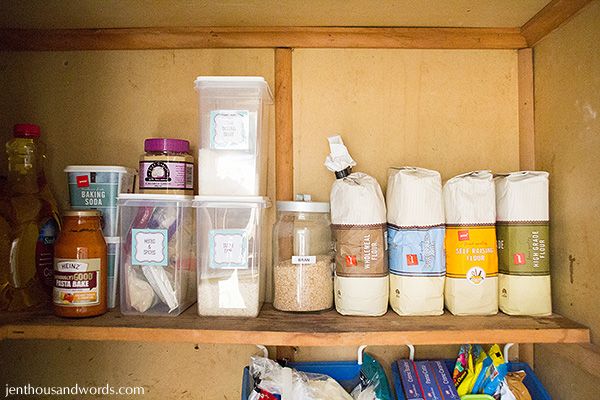 Moving down: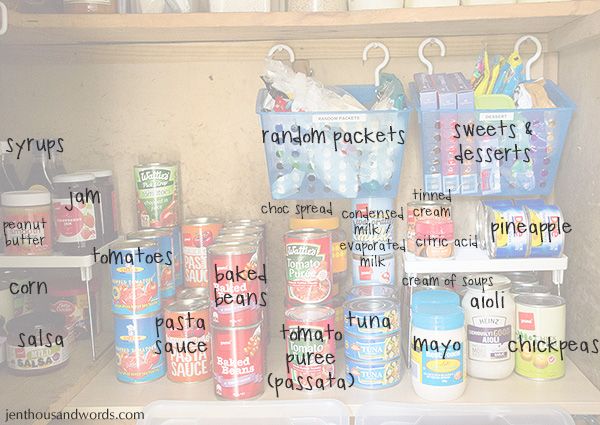 These little plastic baskets were sold as peg baskets.
On the left you can see we store extra trays of eggs:
Underneath the eggs: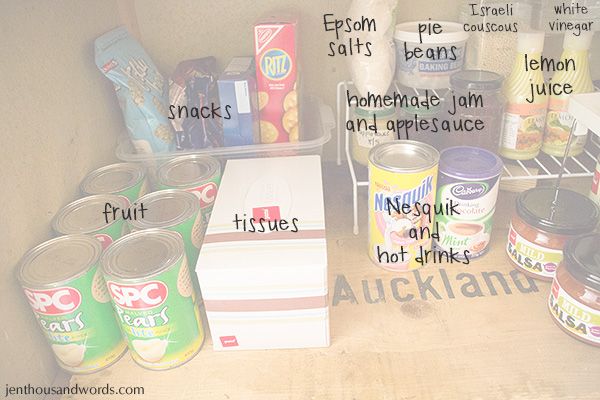 The bottom section has two big plastic tubs with togs (swimsuits), UV vests, sunscreen and bug spray, and towels. They are handy for when the kids play with water out in the back garden and can be grabbed and put into the car when we go to the beach. (We also have hats hanging on overdoor hooks inside the door, which you can see in a photo above.)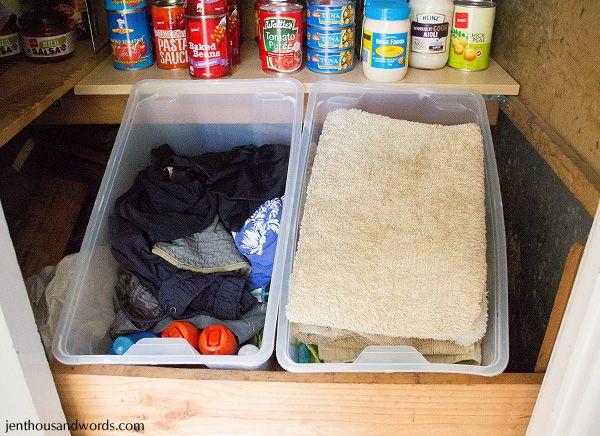 In winter those tubs will be stashed in the garage so we can access the wood underneath for the wood-burning stove in the dining room: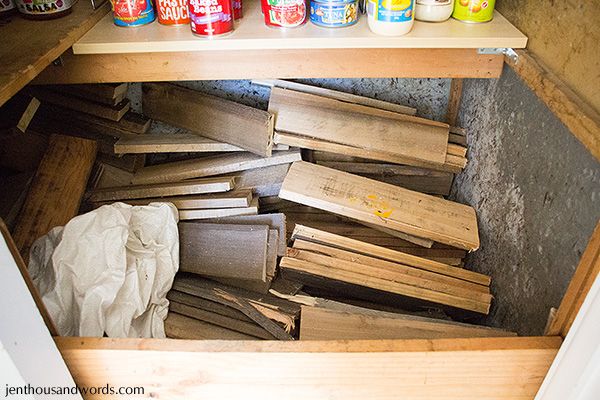 This is a really handy space and I'm so glad we have it!
Where do you store your food extras and canned goods?
What would you have used this cupboard for?