We have an Ikea Billy bookcase in the living room (actually two together).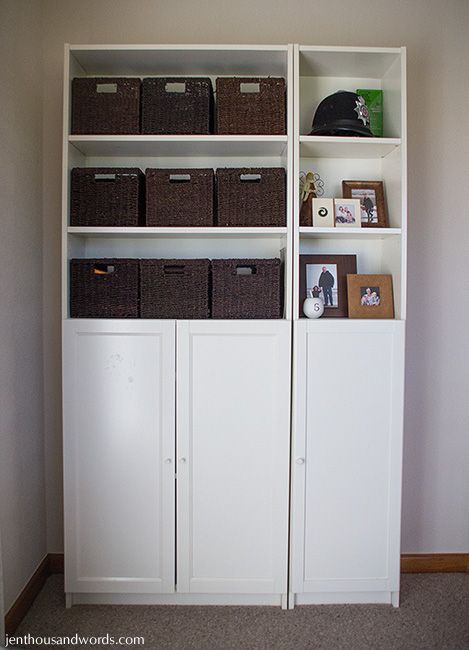 I was happy with the things on it, but it just needed a bit more pizazz.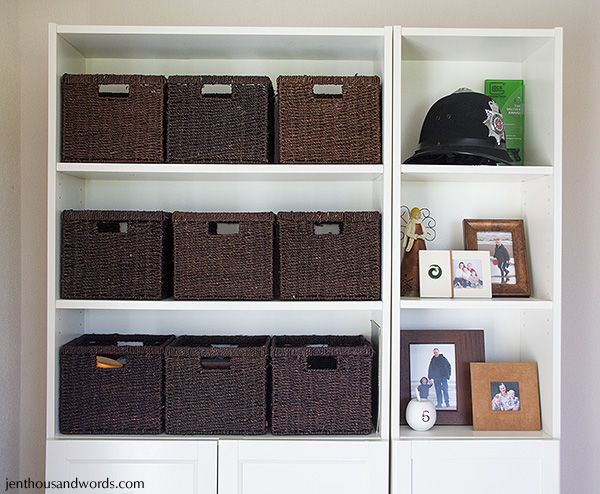 The baskets in particular needed ... something.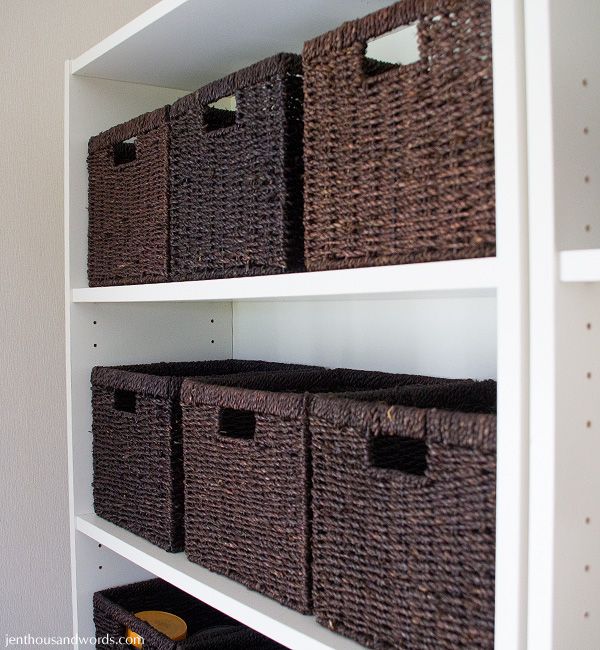 I also needed to update the photos in a couple of frames. And yes, that's Grant's helmet from his UK job, and the shooting award he won at college over here.
The first thing I did was replace the little wooden knobs ...
... with brushed silver knobs from the dollar store.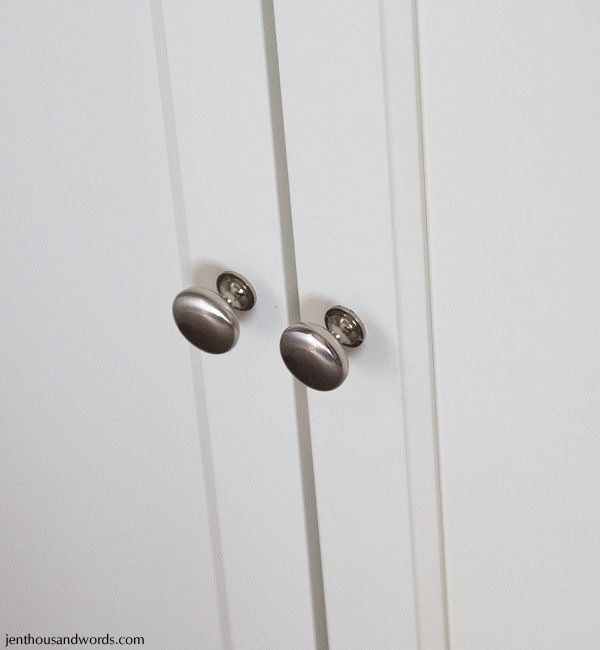 Then I painted the backs of the open shelves, updated a couple of photos, and made some rustic wooden labels for the baskets (tutorial coming).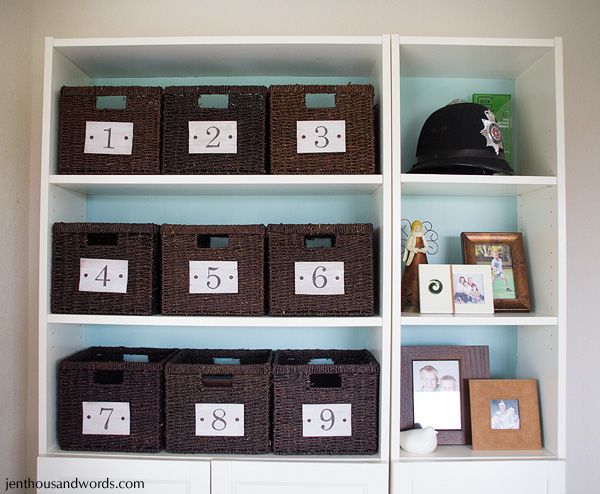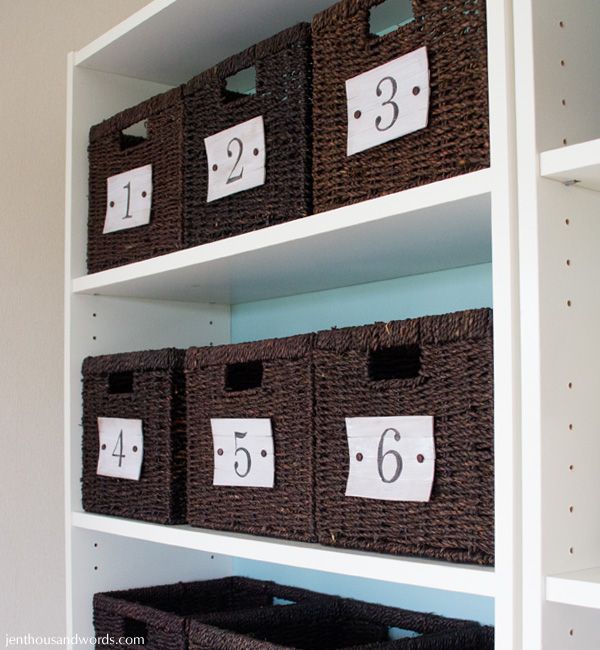 Ta-da! Much better and more interesting, don't you agree?
And because we all love a good before-and-after: