I've been wanting to make a chicken wire basket since we bought chicken wire for the
original chicken run
and had some left over. While shopping at a charity shop the other day I spotted this monstrosity and knew it would be the perfect base:
I don't even know what it was supposed to be. Maybe it held pot-pourri at one point? Who knows.
I started pulling it apart. The padded rim was glued onto the painted wire frame.
When it was all removed there were fibres and glue left behind.
I also wanted to rid the frame of the cream paint. I decided to stick the frame into a hot oven, thinking of how heat guns are sometimes used to strip paint.
I didn't leave it in too long as the fumes were awful. Unfortunately, the paint wasn't affected at all but the glue melted off.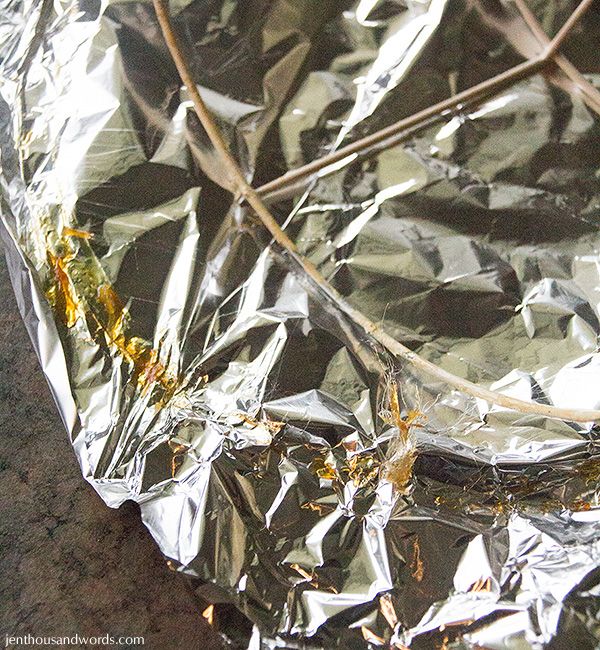 Grant came up with the idea of putting it into the fireplace when we had the fire going. That did the trick!
As you can see, all of the paint charred off.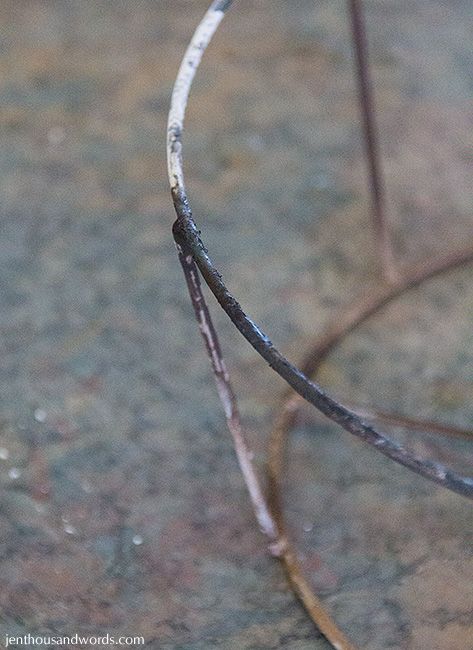 I sanded the metal with some sandpaper and rinsed the frame. Then it was ready for the next step.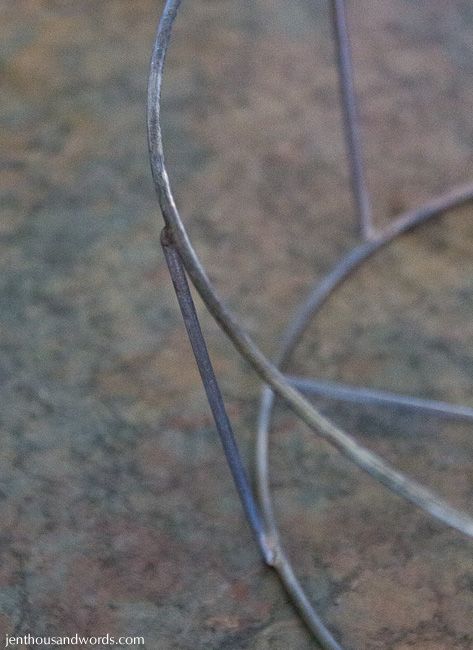 The chicken wire we have is the large hole variety. I would have preferred smaller holes but I wanted to use what we had rather than buy a whole new roll.
I laid the frame onto a piece of chicken wire ...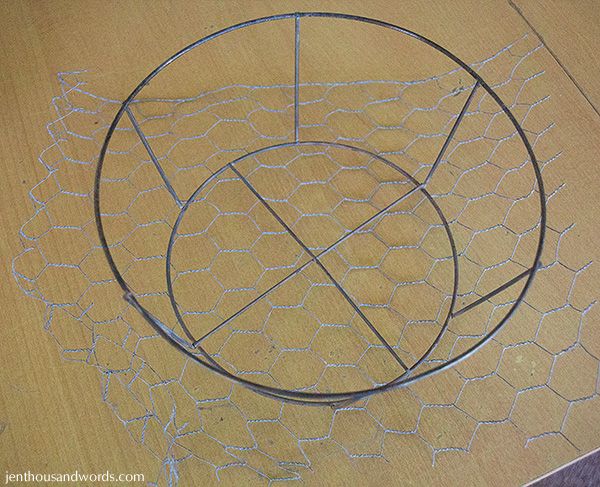 I then used wire cutters to trim the wire slightly larger than the base of the frame.
I placed the cut piece inside the frame as I wanted the cross pieces underneath to help provide support to the contents of the basket.
Then I used my jewellery pliers to twist the chicken wire onto the frame, making sure to smooth the sharp edges well.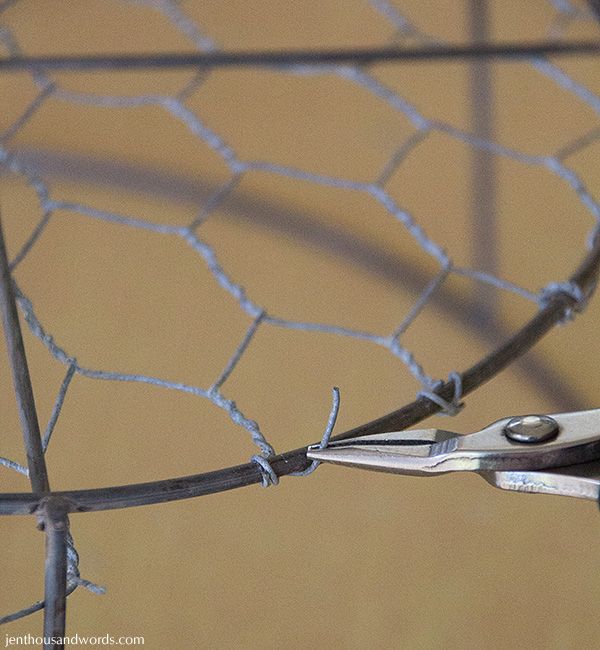 Here is the finished base.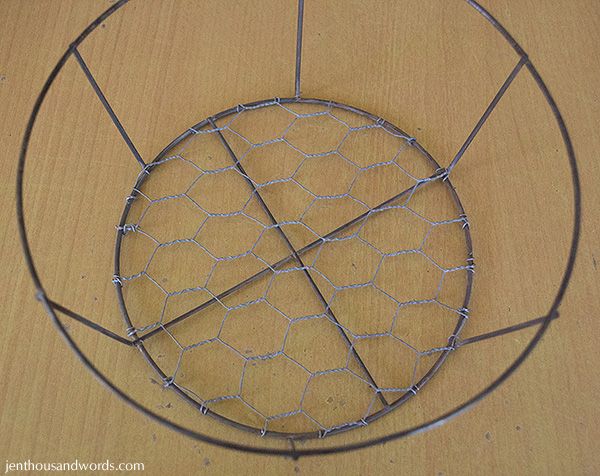 I repeated the procedure with each panel of the sides.
Want to see the finished basket? Here you go! It can be used to store apples ...
... or eggs ...
... or onions. I have it sitting on the counter full of onions right now.
I think it would also be cute on a bathroom counter with rolled washcloths in, or draped with a napkin and filled with fresh bread rolls. Whatever it's used for, I like the rustic almost vintage look and the fact that it's one-of-a-kind :) What would you fill it with?