I finished a quilt! I am so excited. I have had four on the go so it's really satisfying to finally complete one. This is Noah's quilt.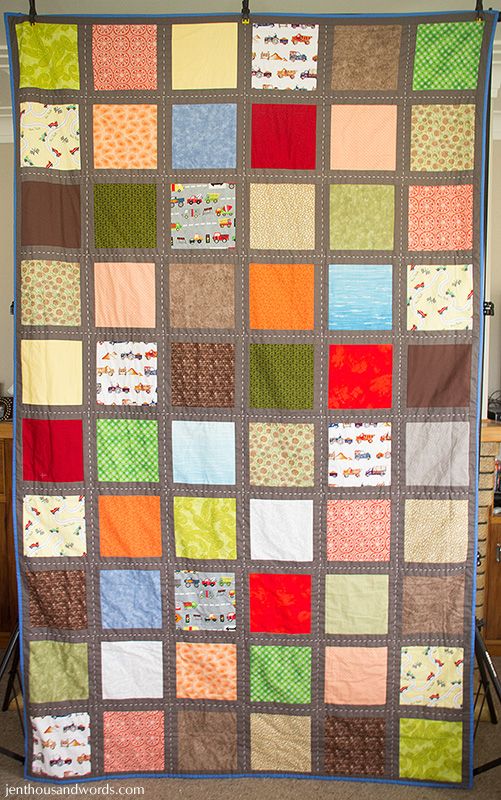 It measures 147cm (4'10") wide and 244cm (8') long. Why so long?
I have no idea
. It is a mystery and puzzles me. I could have left of one or even two rows and it would have been plenty long enough; I have no clue why I made it as long as I did! But with quilts I always say rather too big than too small.
Here is the back: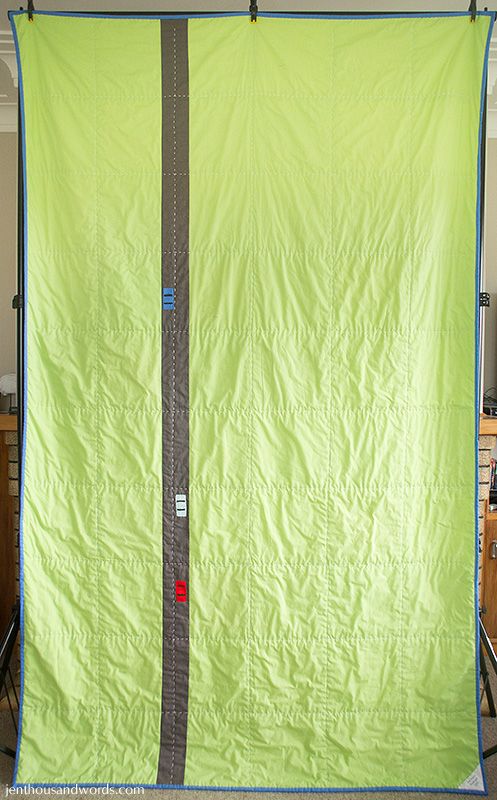 The back has little cars appliqued on the single road running from top to bottom.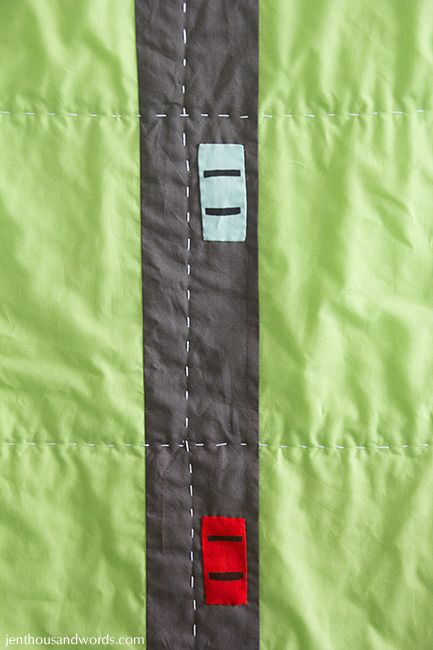 The grey sashing is hand-quilted so that it looks like lines on a road: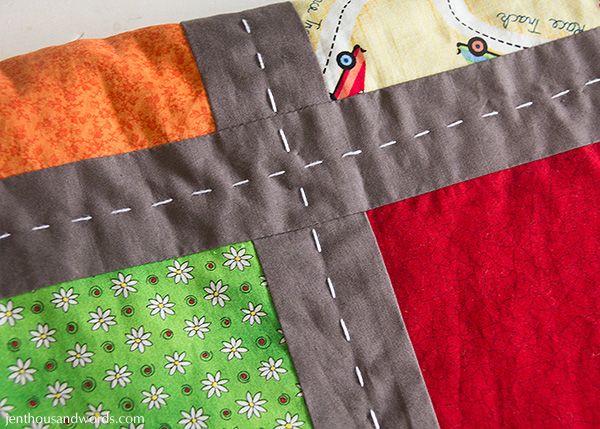 The quilt is bound in cornflour blue - Noah chose blue because he said it was like the sea around the roads and blocks, making it like an island.
The fabric squares represent different things you might see in a bird's-eye view of a town. We have fields of grass, flowers and shrubs:
There are some squares of paving:

We also have roofs:
Of course there are building sites, racetracks and traffic jams:

You'll also find dirt, mud and sand. Noah decided that the polka dotted yellow looked like sand with white shells on it, and the white is like white sand with bird tracks:

We also have swimming pools and ponds:

Lastly, I have a label in the bottom right corner of the back: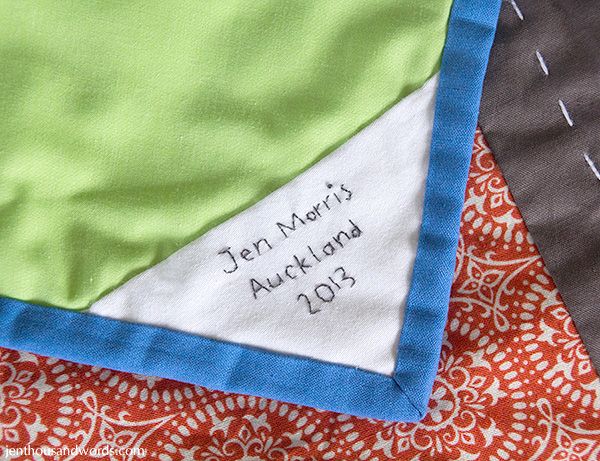 Hooray for completed projects!