I noticed that my scraps that were accumulating were beautiful, bright rainbow colours. I decided to use them to make a quilt. The white fabric was a thrifted high-quality sheet and the grey was left over from Noah's quilt. The rest of the fabric was from my stash, so this quilt cost me nothing (okay, I did buy two fat eighths but only used a little from each).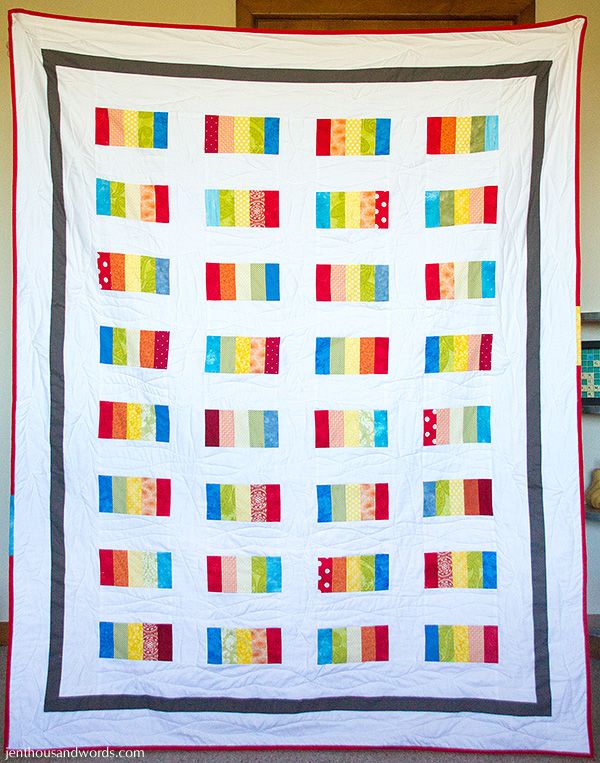 The back is blue and white pieced together with tiny scrap-using blocks.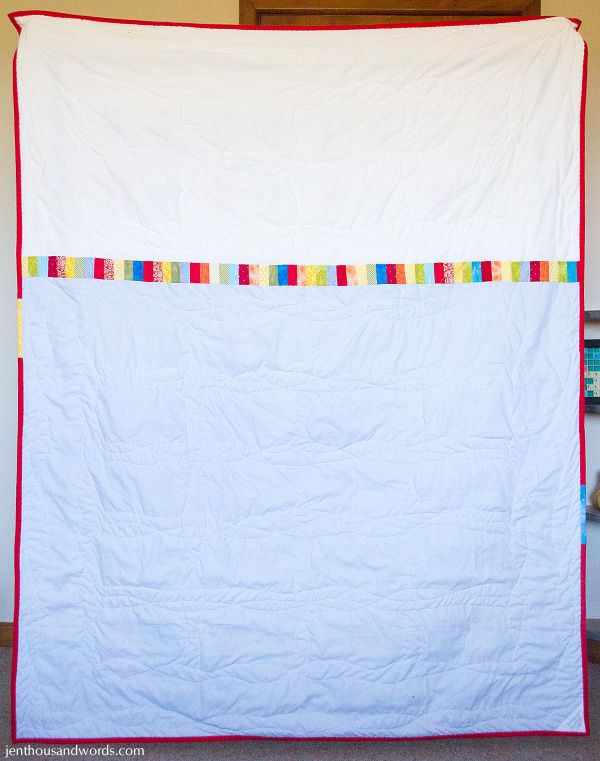 I quilted it myself with wavy lines.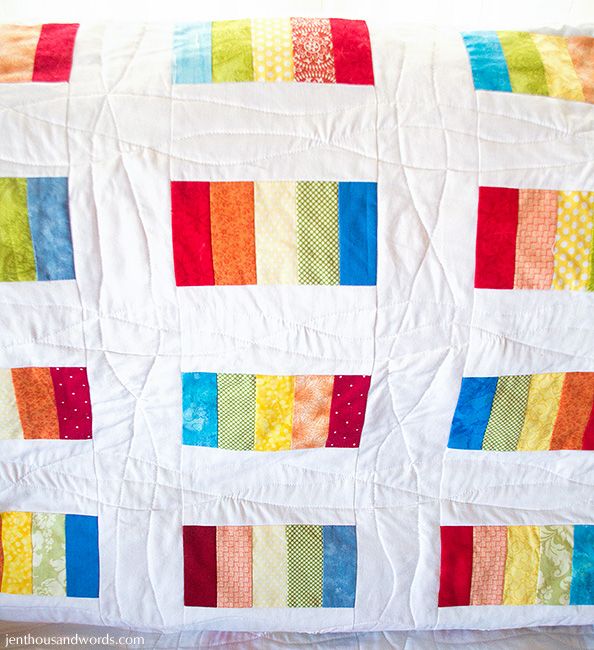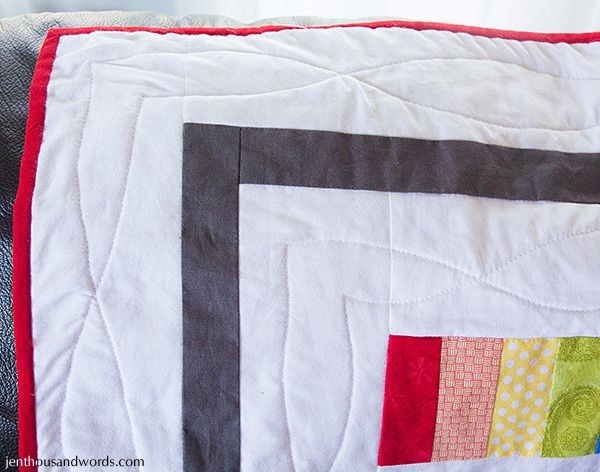 The binding is red ...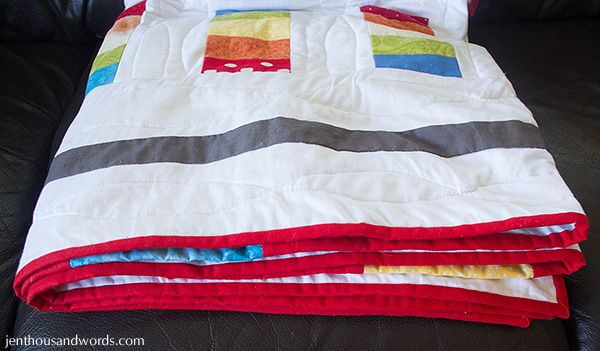 ... with a patch of blue and a patch of yellow, for interest.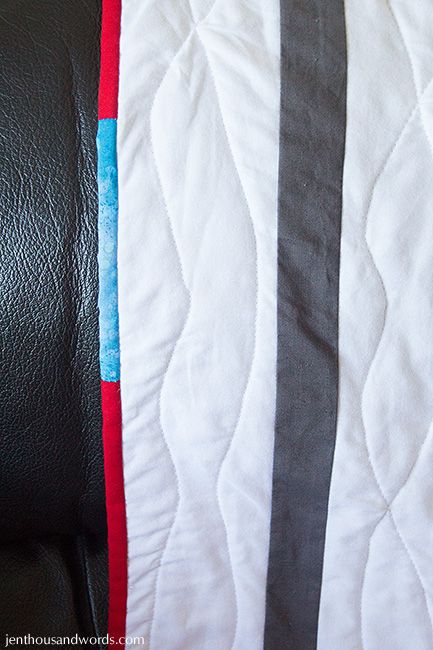 And, of course, my standard embroidered label.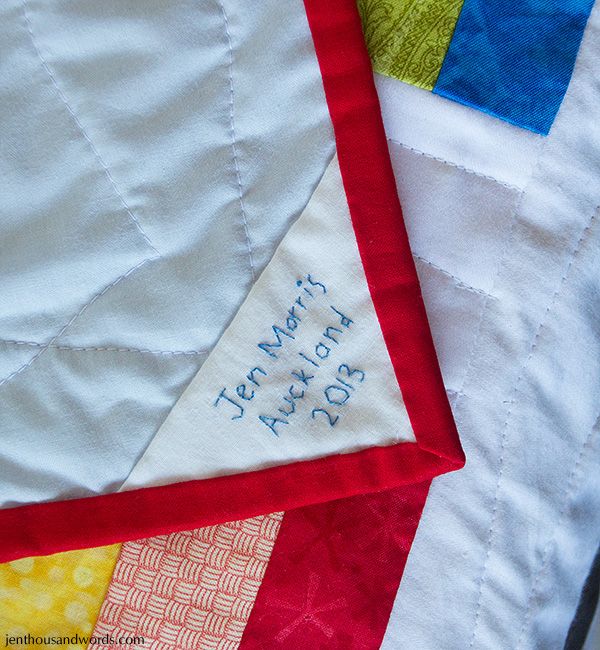 So pleased to have another quilt in our collection - it's already been in use due to the cold weather.