Doris (our blue-laced red Wyandotte) is laying once a day now but her eggs vary in appearance. They are beige in colour, but sometimes they have purple speckles (I know they look brown here, but they are purple in real life) ...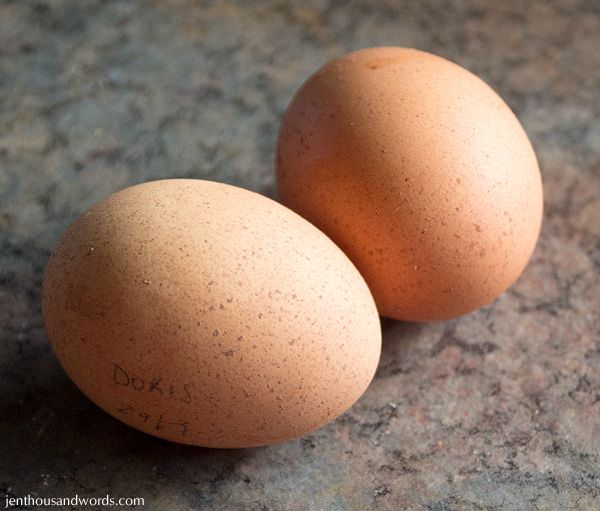 ... and sometimes they have pale lavender speckles!
Marble (gold-laced Barnevelder) lays brown eggs with darker brown speckles.
Tulip (gold-laced white Wyandotte) lays ivory eggs.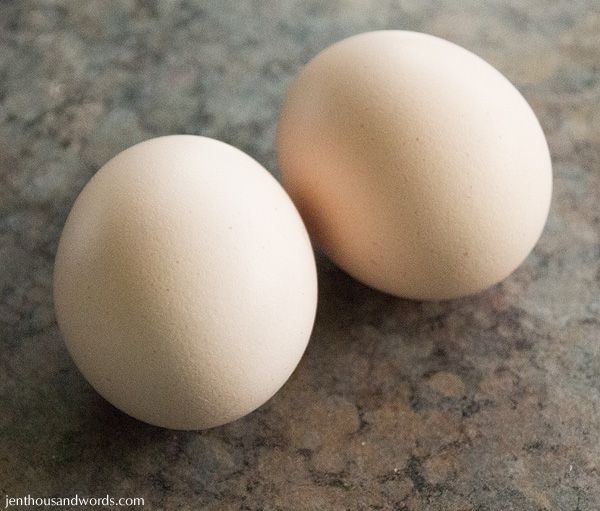 Kiki still isn't laying. First she was delayed by
poultry lice
, and then she had gapeworm! We think she is all sorted out now so hopefully she'll begin laying soon.