We're getting three fresh eggs a day now (Kiki still isn't laying yet) and we wanted to come up with a system to rotate them. I liked the look of the
egg skelter
but they are quite expensive plus nobody will ship to New Zealand. So I came up with my own idea, using bits and pieces that I had lying around, and guess what, I actually like it even more than the egg skelter.
I started with two white metal poles. These (and more of the same) were salvaged from the side of the road where someone was throwing them out. I think they are from a gazebo or something. I snagged them to use as plant supports, which is exactly what we used some of them for last summer.
These particular pieces are each 67cm / 26.5 inches long.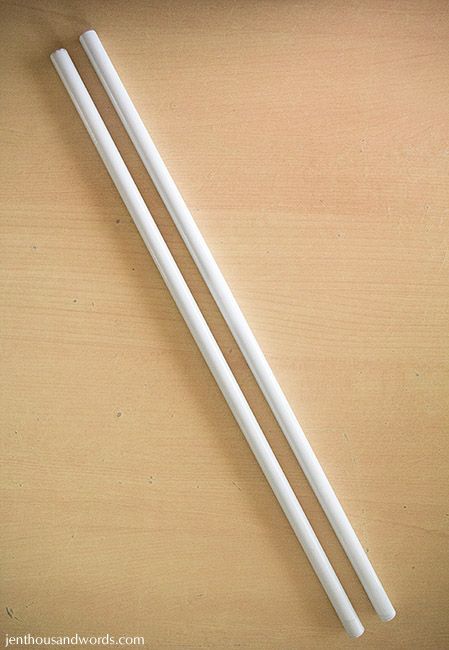 Grant cut me two little pieces of moulding. Any shape of wood would do but this is what we had.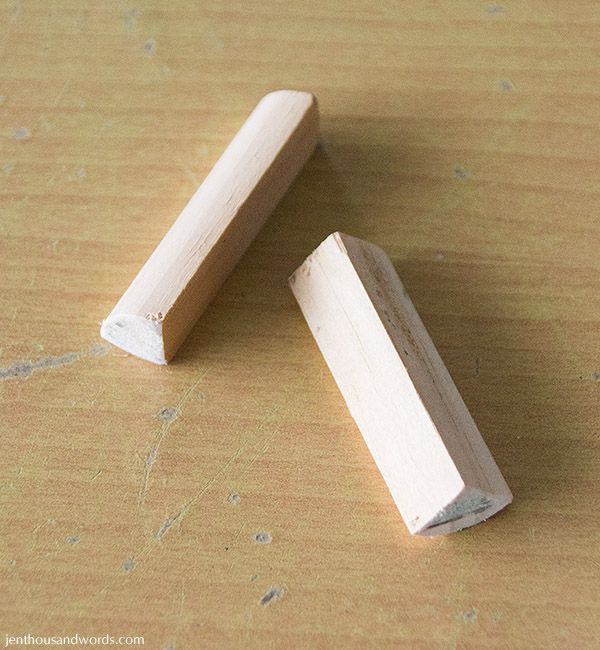 I painted the moulding, then hot glued one piece on top of the poles like this:
And the other underneath like this:
Voila, an egg slide! Take eggs from the right, and they all roll down. Place fresh eggs on the left. This ensures that all of the eggs are used in order.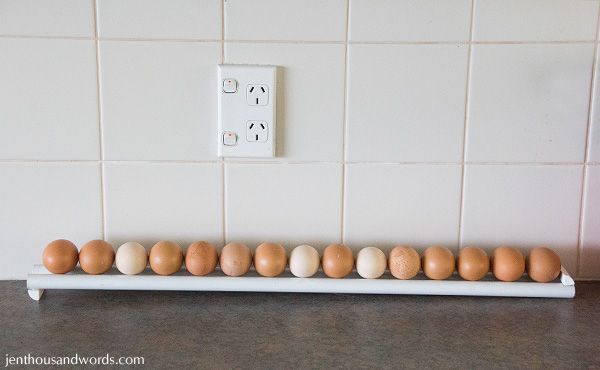 I really like how it looks sitting on the counter. And for those of you who are worried about storing eggs outside of the fridge, it's absolutely fine so long as you don't rinse the eggs. They naturally have a bloom on them which seals them, making them airtight and protecting the insides from bacteria. I believe in the US they rinse commercial eggs, which is why you are advised to store them in the fridge. In South Africa, the UK and New Zealand eggs are sold off the shelf in supermarkets (not refrigerated) and it's safe to store them on the counter or in the pantry. And, of course, your own hens' eggs are safe to store unrefrigerated too.
In case you are wondering if we actually use the eggs, since we have so many: the chickens started laying after we'd just bought a tray of 30 eggs, hence the glut. The slide holds 5 days' worth of eggs from our girls. I really need to get baking!