I haven't been posting these kinds of pictures lately for a couple of reasons:
1) You know all that weight I lost? Oh, 11kg / 24lb or so? Well thanks to my body deciding it needed to attack and destroy my thyroid, I found every one of those kilograms again. Or rather, they found me. NOT happy.
2) I haven't really been going places much, and when I do I just throw on comfy staples, rather than putting together new outfits.
But today I wore a new dress and thought I'd get Grant to take some snaps.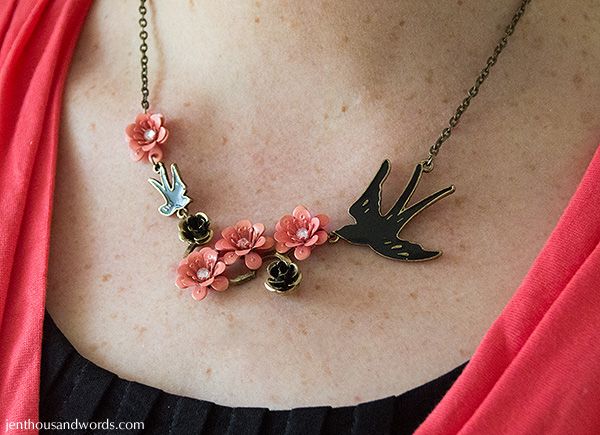 Dress: Tesco (on sale)
Cardigan: Matalan
Black top: eBay or thrifted (can't remember)
Shoes: thrifted
Necklace: eBay