The boys haven't been using their playroom much, mainly because it's been cold, this house is uninsulated (well, it was - the landlord has just had it done) and we tend to only heat the kitchen / dining room and shut the doors to keep the warmth in. So they come and play there, neglecting their playroom.
Eventually, after I had to get out my sewing machine, set it up, use it for a small repair job, and pack it away again so we could use the dinner table, I got fed up and decided that I needed a playroom more than they did.
So we moved the boys' beds into the playroom so now it is their bedroom as well. They have about the same amount of play space as before, but they sleep there too. And I claimed their old bedroom for my craft room. I'll post pics of the boys' room soon, but in the meantime here is my craft room. I still need to fill it, organise it and make it cute.
Here is how it looked when it was their bedroom (and
here is the full post
with more photos):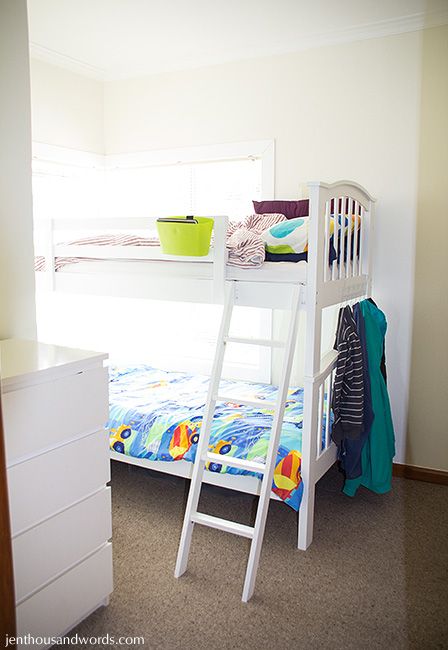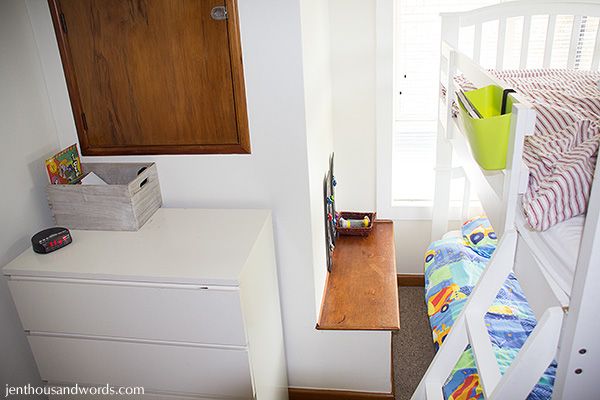 Here is how it looks now:
The table fits perfectly in the window alcove.
I love being able to leave my sewing machine set up and plugged in!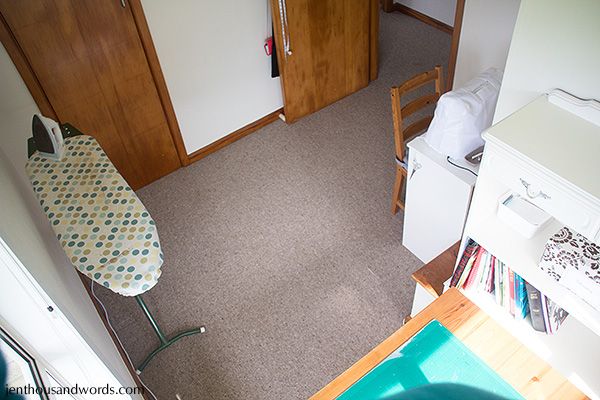 A lovely sunny spot to craft ...
... with lovely views - and I can watch my girlies!