I have this wheeled trolley. Yes, like a "grandma" trolley.
It was relatively inexpensive and I use it for everything! Basically when Noah stopped going in a pushchair I was like, "What, now I have to actually carry my own things?" Um, NO. Trolley time.
We tote our library books in it (especially when we used to walk to the library)
We take it on picnics with all of the food, drinks, sunblock, cameras etc in it
It's handy to take to the pool to carry all of the towels, drinks, sunscreen, bug spray, hats, etc
It's very useful when shopping in numerous shops. I once brought it along when I went shopping with friends at an outlet mall. They all laughed at me when I pulled it out of the car but guess whose shopping went into it? That's right - by the end of our shopping trip they were all vowing to buy their own.
You can even stick children into it if needed.
The best part for me? Because it has wheels and Noah is vehicle obsessed, he usually insists on being the one to pull it!
But I don't mind toting it myself. Do I look like a grandma? DO I CARE? (No.)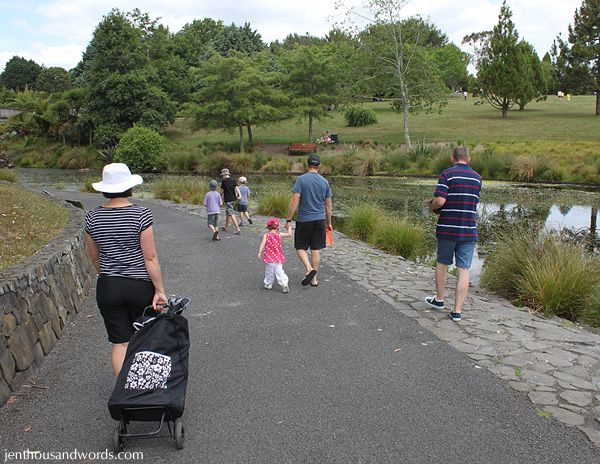 With all of the use this cheap trolley bag was starting to fall apart. The fabric had become kind of brittle and was splitting and breaking in places.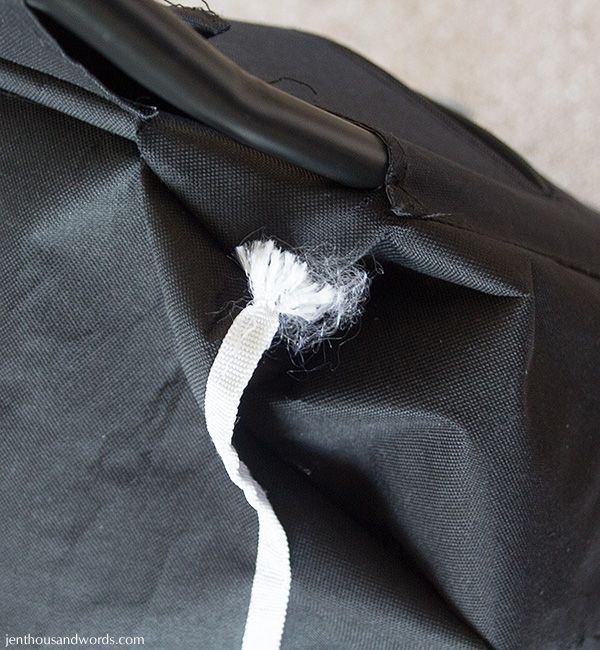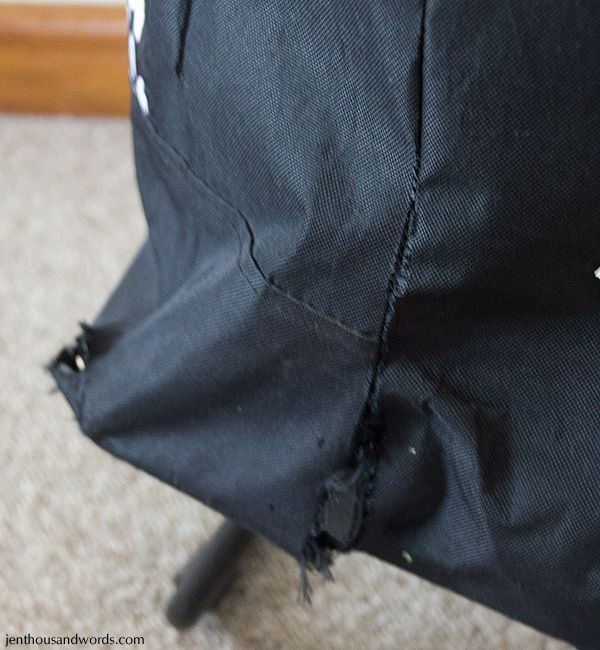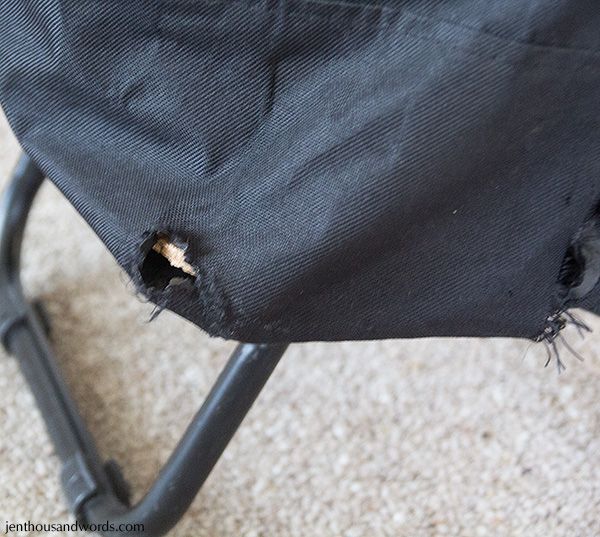 So I used the thick, sturdy oilcloth left over from
my tablecloth
and made a new trolley bag. It was an absolute pain to do, especially because I made two major mistakes along the way that I had to correct, but I'm very proud of the result. It is sturdy and cute and will last forever mainly because it has to because
I will never make one again
. It did help that Noah was in the room with me as I struggled, saying, "I believe in you, Mommy!"
Anyway, here is the finished bag.