I am SO OVER winter. Seriously - it's okay to leave now, winter. You've outstayed your welcome.
Luckily there are plenty of signs of spring everywhere - blossoms, magnolias, warmer weather, sunshine that has the birds going berserk. And for the first time since moving to NZ I am feeling settled enough to be excited about planning a vegetable garden for the summer.
We are very lucky to have plenty of outdoor space and a landlord who doesn't care how much of the lawn we break up for vegetable beds, but we decided to start small and manageable, which will also keep it affordable. We can always add more beds and pots later.
So, for now we have a row of pots on the patio outside our bedroom, which is near the back door (the pots were from the dollar store):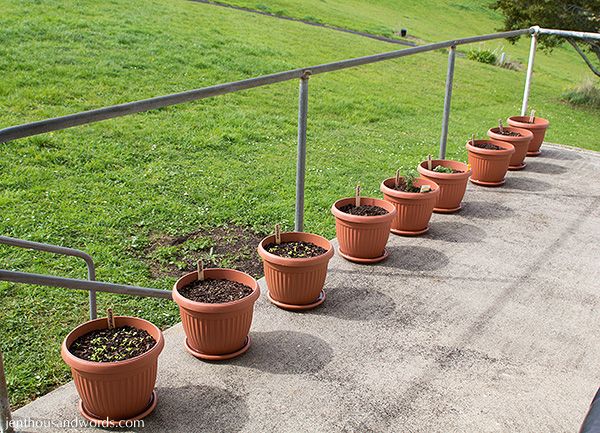 They will / do contain (click on the names to see photos):
The lettuce is already sprouting, as is the basil.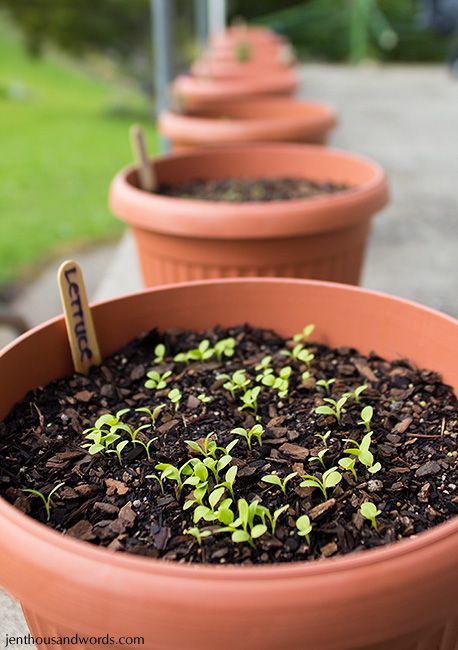 Then, around at the back we've put the two raised beds that we already had, and added another that Grant made from wood that he found.
Here's the biggest bed, when we were filling it. It measures 1.85m by 2.34m wide (that's 6 feet by just over 7.5 feet). We just laid thick layers of newspaper for weed control and then added potting soil on top, along with some earth that we were given permission to take from a nearby site where they are building a house.
We placed the two smaller beds on either side. We were careful to space them wide enough so that the lawnmower would fit between them.
Here is the site - it's alongside the garage, and those vines on the fence are passionfruit vines.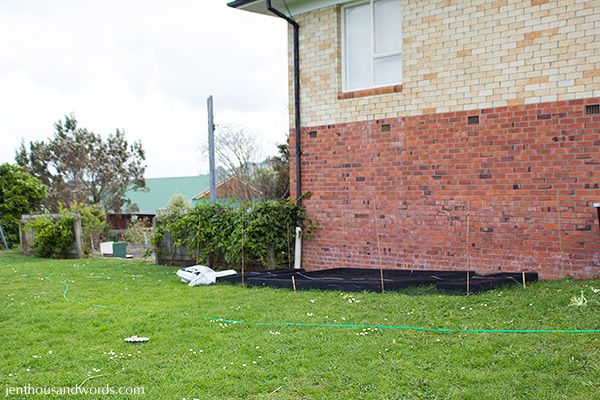 The ground does slope slightly, but I don't mind too much.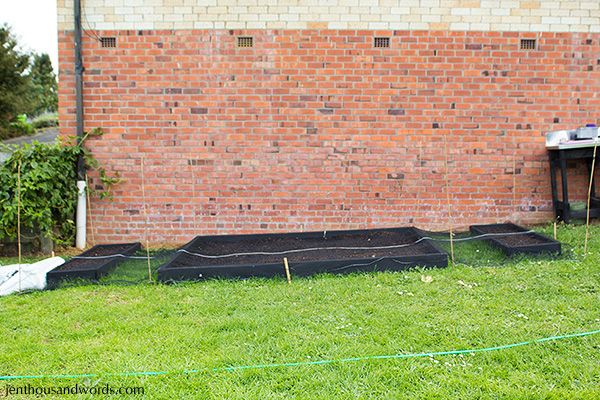 I have big plans for these beds. The right hand one will have
peas
, the left hand one will have
strawberries
, and the centre bed will contain my heirloom tomatoes:
calendula
and
marigolds
as they are really good for chickens, and help to deter whitefly when planted with tomatoes.
I have also planned a fence that I'll be building (hopefully this weekend) to go around it so that the chickens don't treat it as their personal spa and scratch all of the soil out of the beds.
Then, next to the patio outside our bedroom, and under our window, we have plans too. Currently it's a huge mess, made only slightly more attractive by my girls: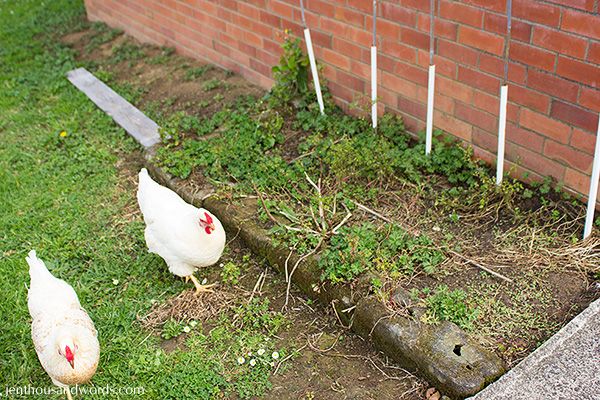 We plan to grow
Russian giant sunflowers
underneath the window (on the left), and on the right, in that ugly bed, I want to put
telegraph cucumbers
and
black beauty zucchini
.
I think Grant has planted corn in a back section where he removed some woolly nightshade trees, but I have nothing to do with that. I might later plant pumpkins, gemsquash, or any other bits and pieces that take my fancy. For now I'm planning the fence and little sign that I plan to make, and delighting in the sprouting tomatoes in
my craft room
, which makes a wonderful greenhouse.