As I mentioned in my
frugal living post
, we eat seasonally. This means that in winter we don't buy tomatoes, cucumbers, zucchini, peppers, etc. They are just too expensive. I was missing salads in the winter until I realised that baby spinach and salad greens are still the same price (and can be grown pretty much year round where I live) and I could make salads with winter vegetables.
I buy pumpkin, beetroot, sweet potatoes (which are called kumara here in NZ) and butternut squash and roast them. They make great salad toppings, can be blended with stock for soups, are delicious with couscous or quinoa and feta or goat cheese, and are yummy just eaten on their own.
I peel and dice the vegetables, toss them in a teaspoon of olive oil, spread them out on a baking sheet and bake until tender. For this batch I did beetroot on the right and orange and gold kumara / sweet potatoes on the left.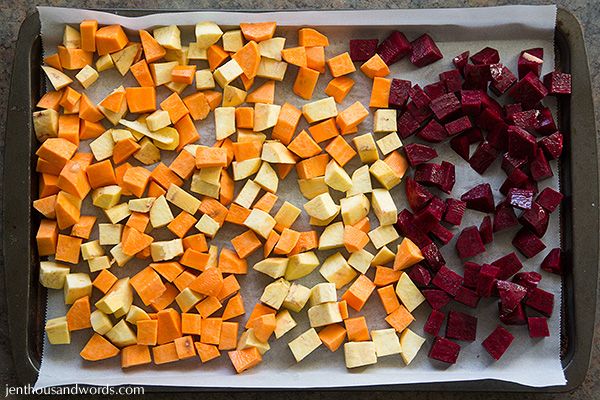 You can make the pieces as small or big as you like, but try to keep them all the same size so that they all cook evenly. Of course, smaller pieces cook quicker than large ones.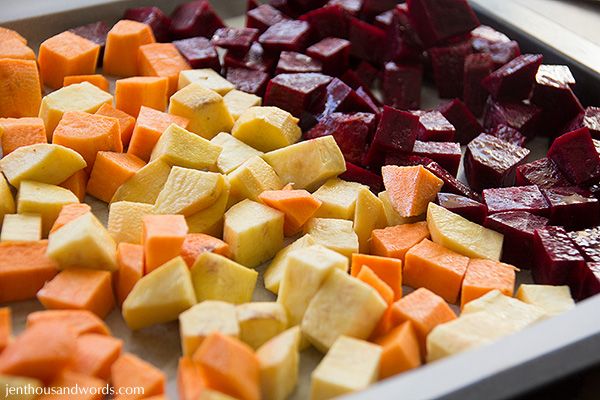 Here's how they look once roasted.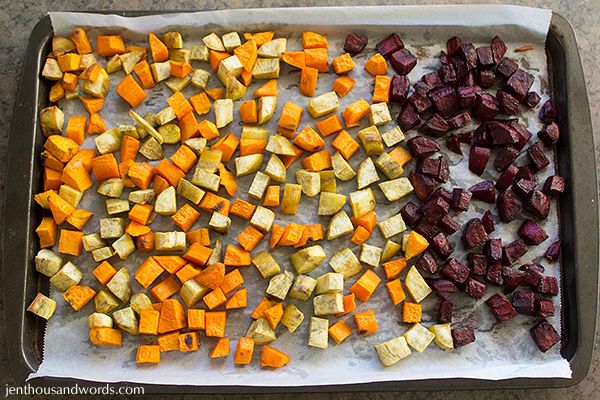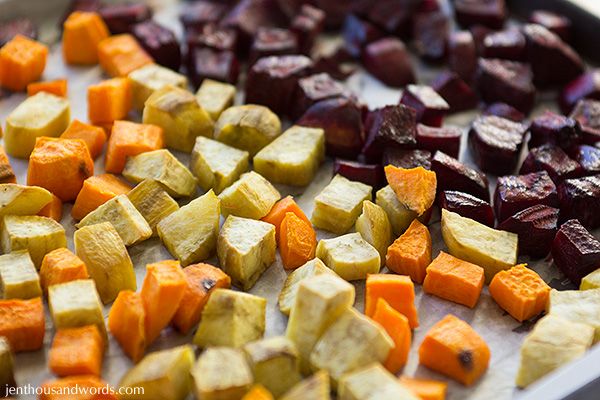 I just pop them into a dish in the fridge and use them over a few days. I like them slightly warmed in the microwave for about 40 seconds, tossed onto a salad with some kind of protein (leftover roast beef or chicken, bacon, or feta or goat's cheese) and drizzled with balsamic dressing - YUM!