Well, we finished the coop yesterday so here is the grand reveal. Prepare yourself for a lot of photos because I'm super proud of what we achieved!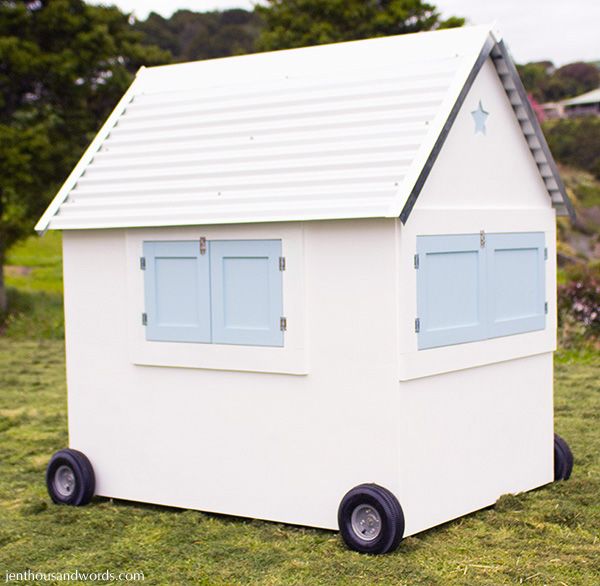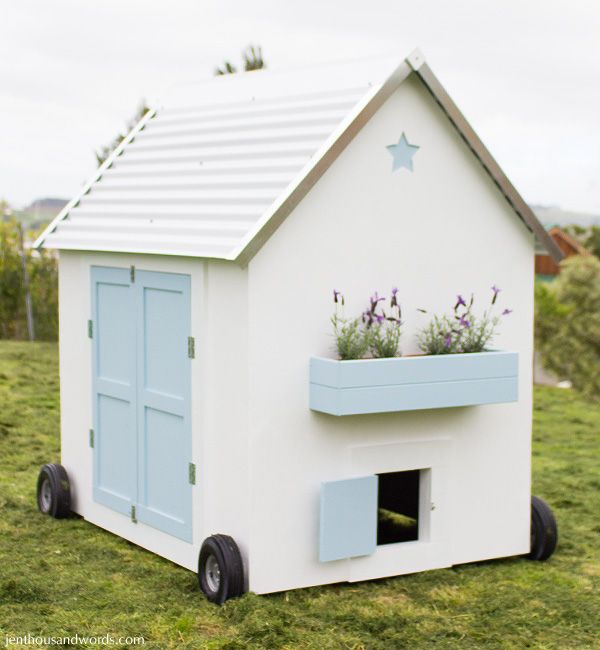 The door is big enough for us to climb in easily.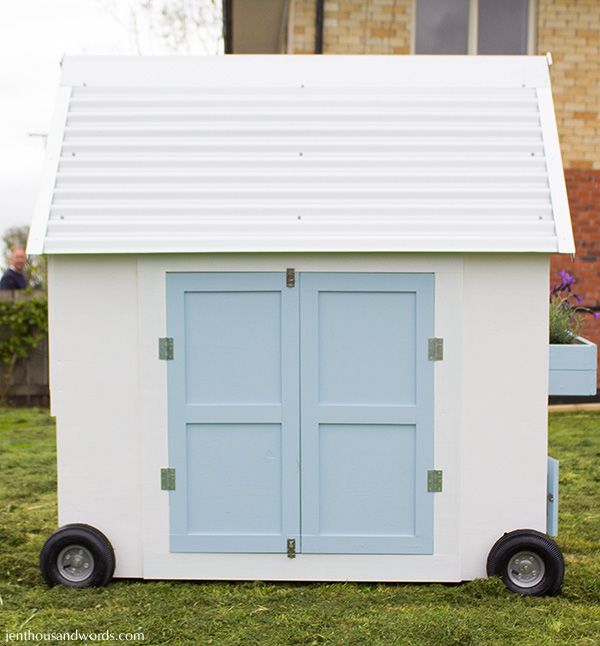 Here's how it looks inside: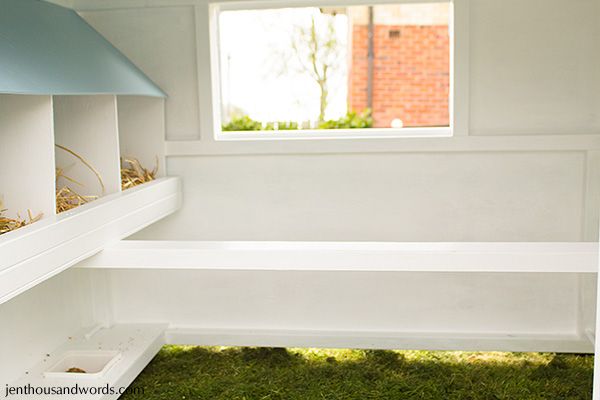 The nesting boxes are on the left: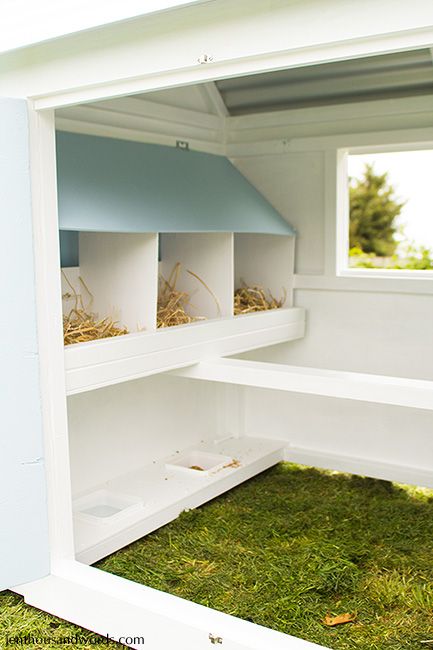 The nesting box roof is hinged for easy access when cleaning.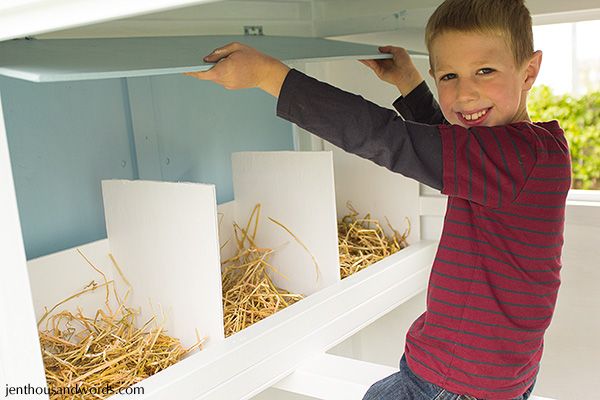 Below the boxes is a shelf with cutouts for their food and water. We can easily change and wash the white plastic ice-cream tubs that hold the food and water, they move along with the coop when it's being shifted, and we've added a line of copper tape around the food to deter slugs. (We added it after some of the photos had been taken, so although you can see it in the one below you won't see it in some of the other pics.)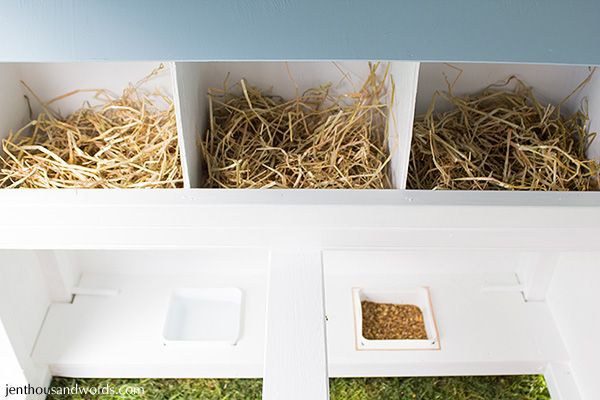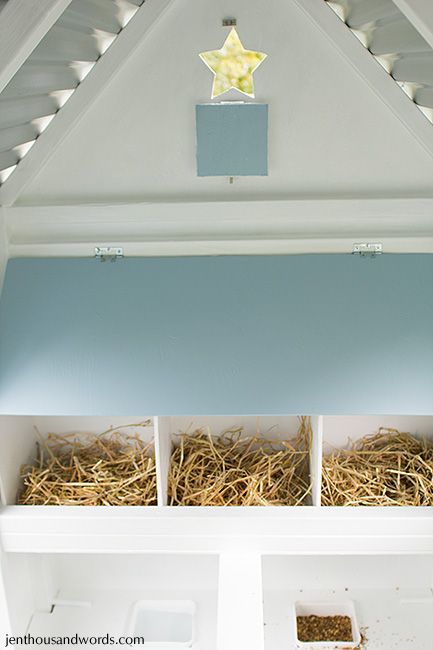 The other end of the coop - the perch attaches above the chicken door: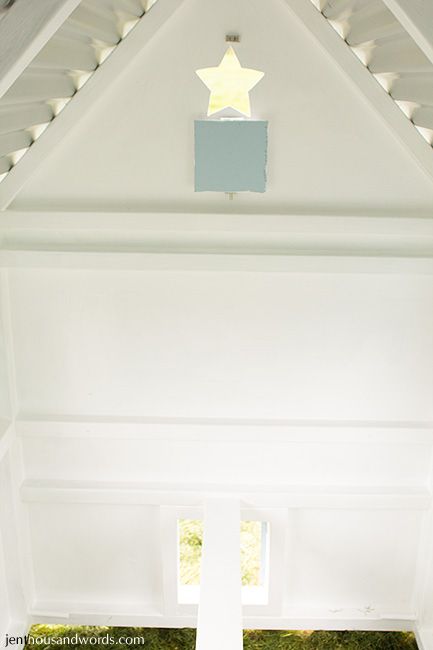 Speaking of the chicken door, here is that end of the coop from the outside: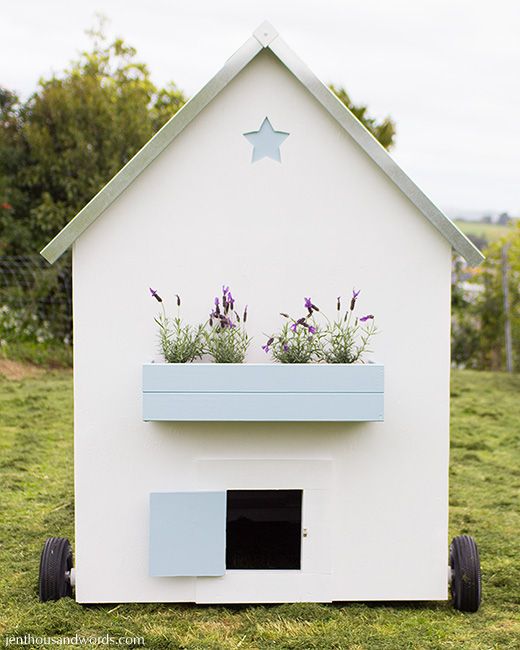 And with the door closed: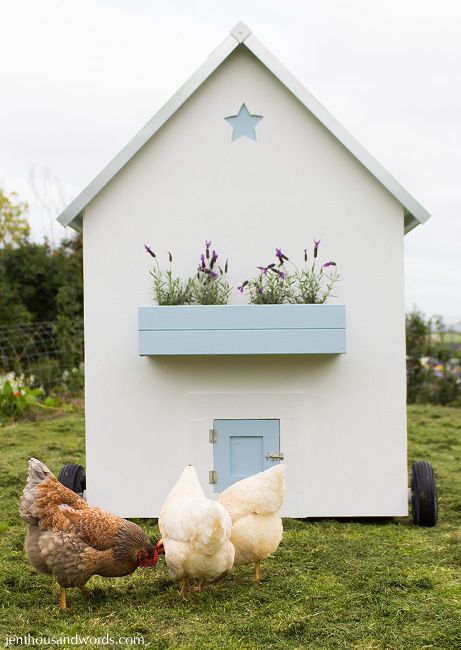 I insisted on every cute detail including the planter box, and I think it was worth the extra work.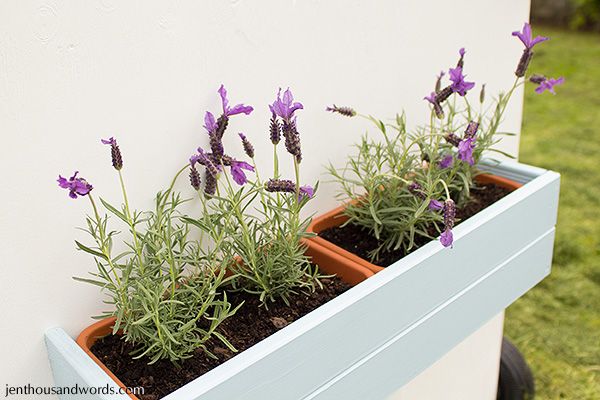 The window side - we plan to add metal mesh to the inside of the window so we can leave it open in summer and have the chickens still feel safe laying in there: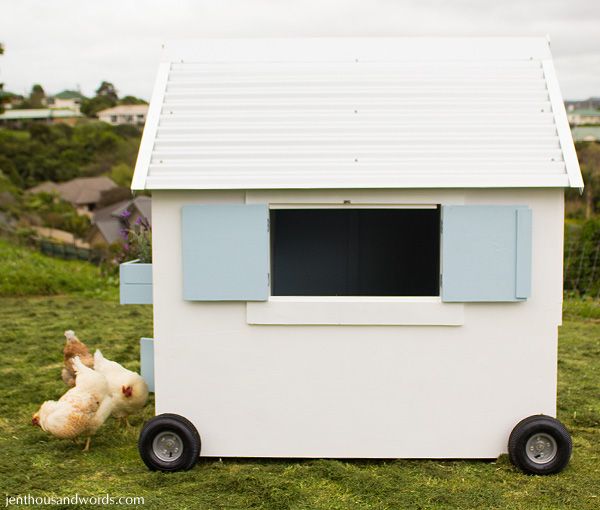 This is the nesting box window: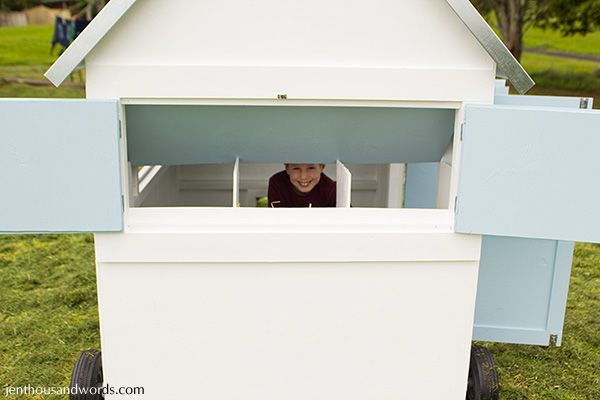 Easy access to the nesting boxes, for claiming eggs: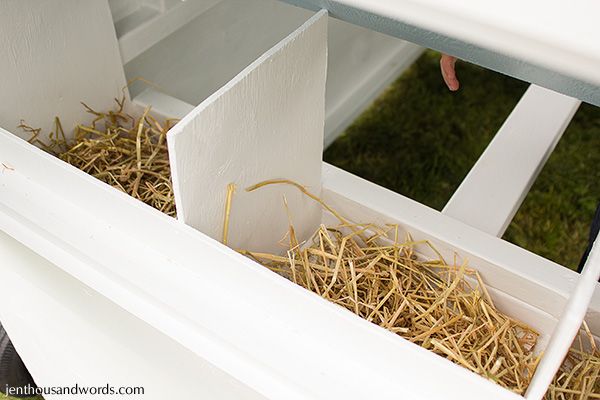 Did you notice the little blue star at each gable end?
Inside it looks like this: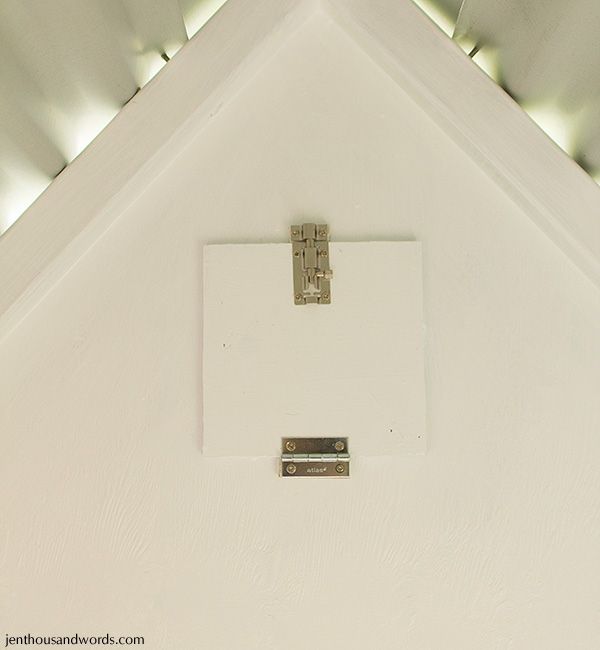 And they flip open for extra ventilation, like this: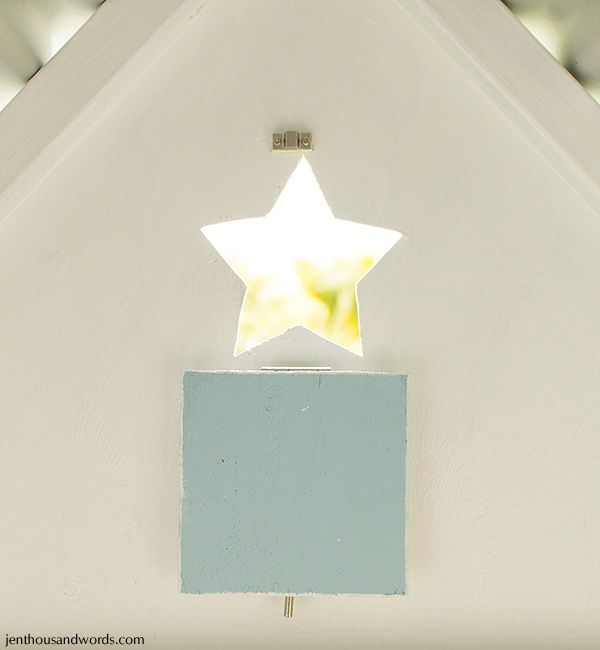 We had originally planned on doing a different roof but in the end the metal roof was the cheapest and easiest option. I know the ridges are usually installed vertically but each panel fit perfectly horizontally so this is the way we did it.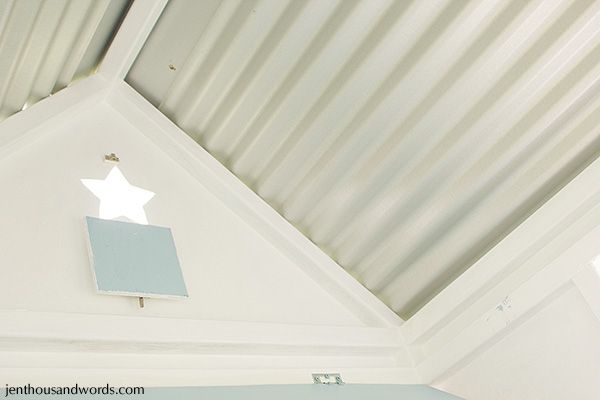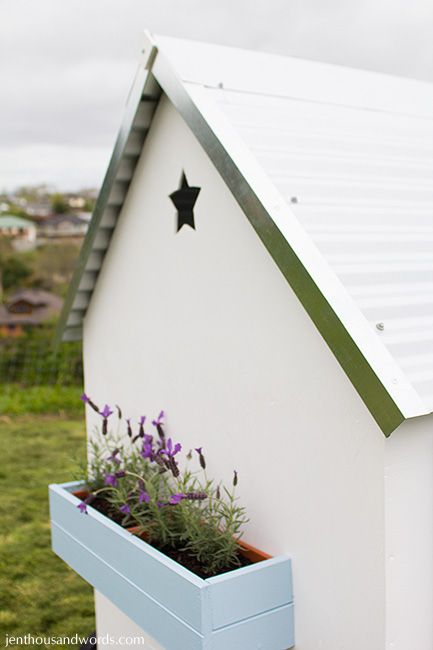 Grant put really sturdy wheels on the coop because it's pretty heavy. It has no floor and we wheel it along each day so that the poop gets rained into the grass and we don't have to clean it out constantly.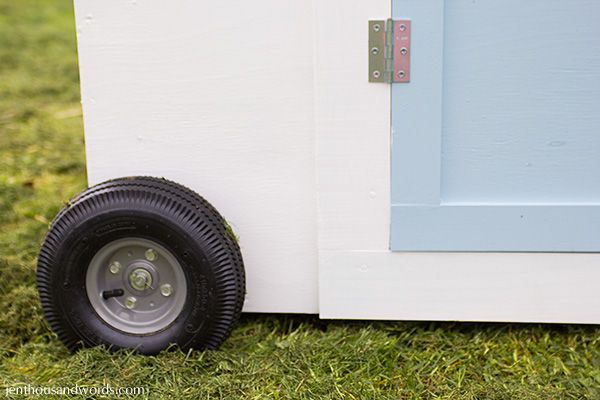 The trim around the doors and the Shaker panels were other details I insisted on:
I smile every time I see it out of the window: