These little chicks are growing so fast! These photos were taken in the last couple of days. Rosie has started getting tail feathers!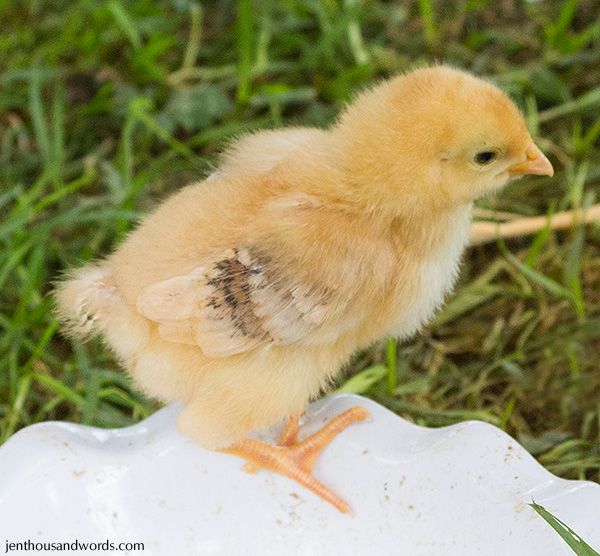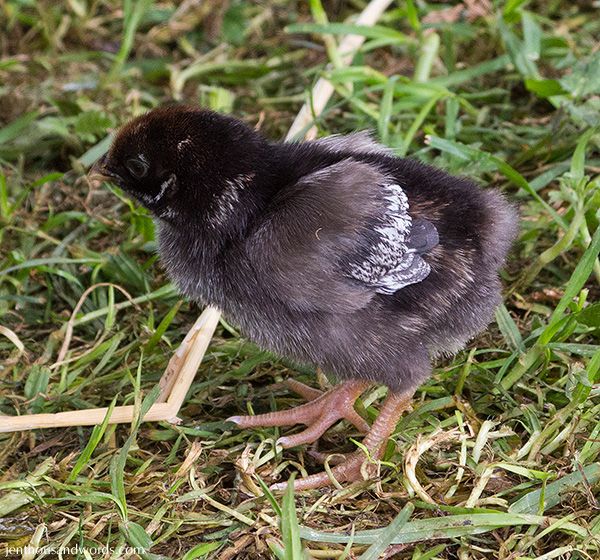 We put the stones in the water bowl so that they wouldn't fall in and get all wet or drown.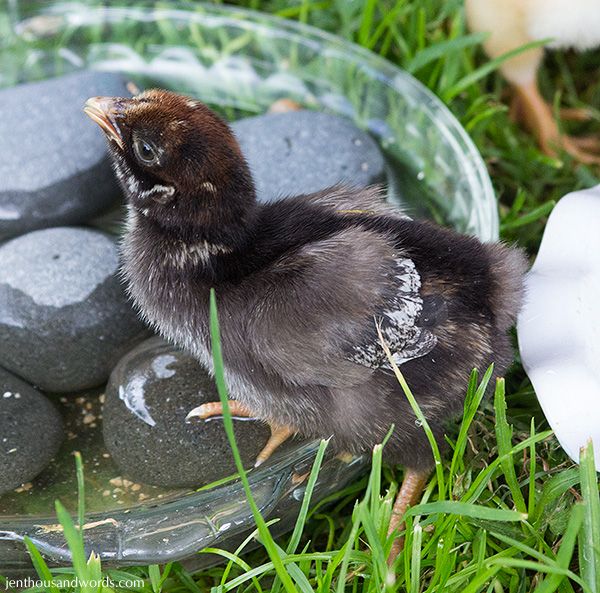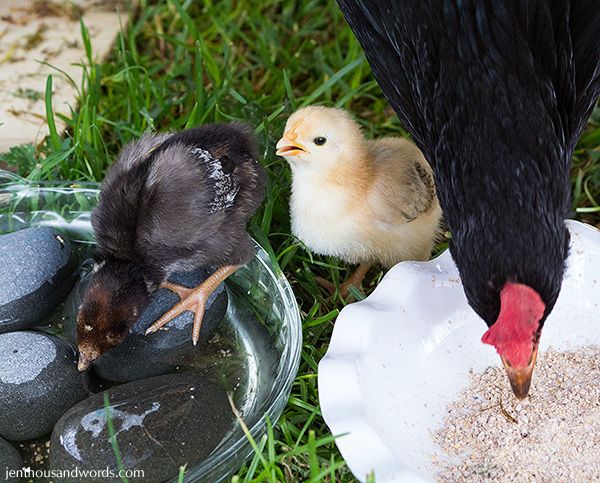 Now that they are a week old and able to keep up with their mama, we let them out with Marble to start integrating with the other hens. Doris has been naughty, trying to peck the babies, so they are still supervised. It will be a few weeks before they all share a coop.