The chicks are two weeks old now. They are getting bigger, leggier, longer-necked, and are growing feathers. Izzy just has her wing feathers, but Rosie is getting feathers on the back of her neck and growing tail feathers too. She is half-feathered, half-fluffy and looks scruffy but cute as anything!
They are so fun to watch as they copy Marble in scratching, pecking, and even dust-bathing. My heart just melts when they jump on her back and slide off. So adorable!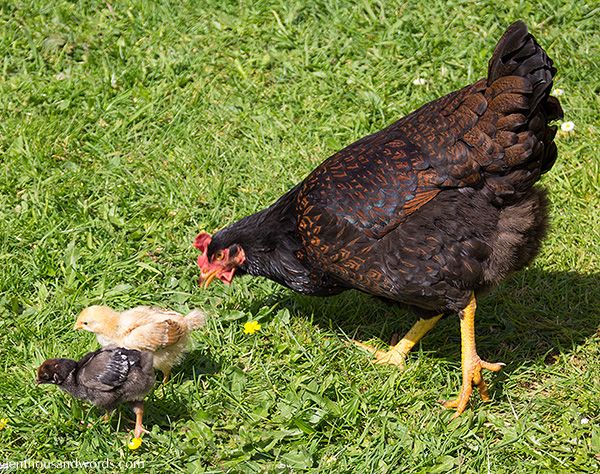 Rosie will eventually be a red hen with some black in her tail feathers.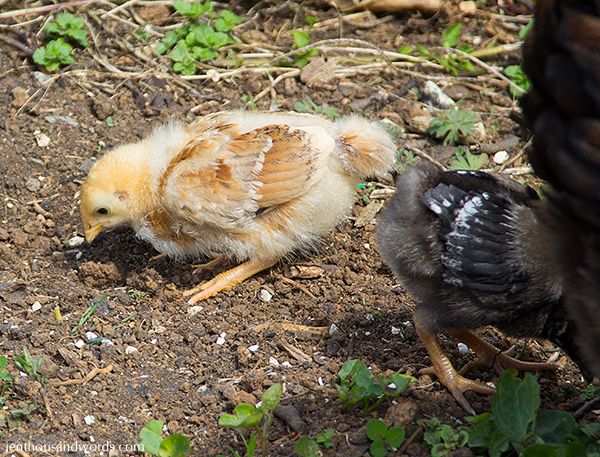 Izzy will be black and white.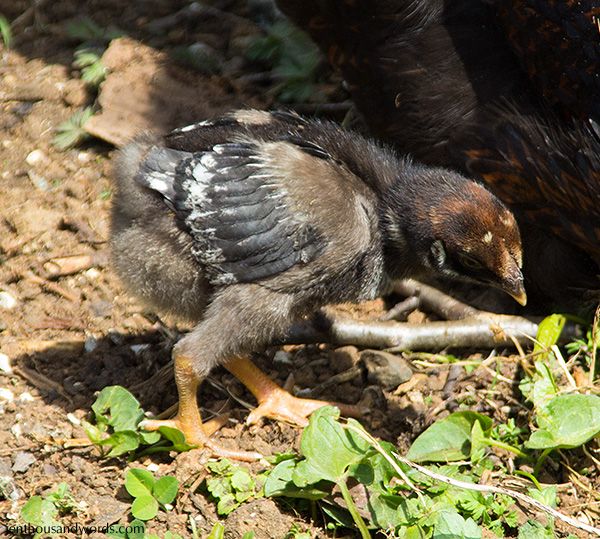 Marble is such a good mother, we are very proud of her.