The back door was looking absolutely dire. Old, peeling, faded paint and corroded hardware.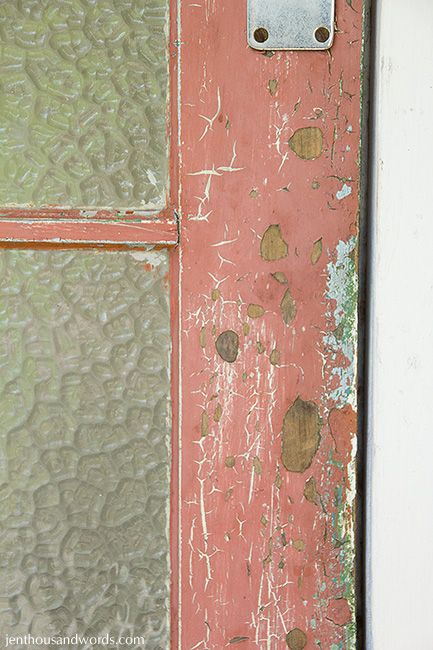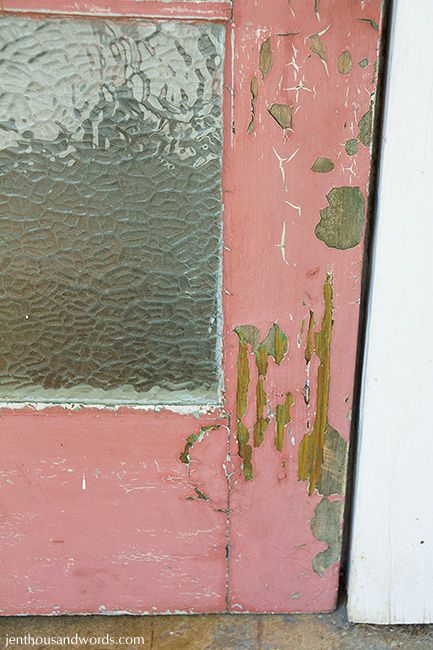 The paint in the top left corner was a totally different colour - that's how the door had faded over the years. Never mind the swipes of white from whomever painted the paneling beside the door.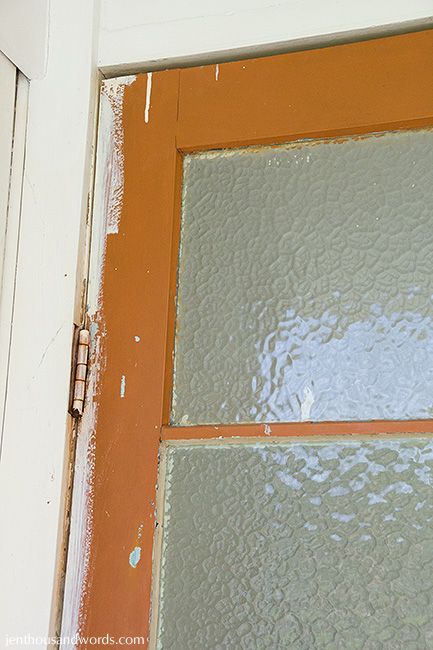 The hardware was caked with corrosion and old paint.
I sent the landlord a text saying that the back and front doors needed painting, and that we didn't mind doing the scraping, sanding and painting but would he pay for the paint. He promptly phoned back to say yes. When we asked if he minded what colour we chose he said, "Whatever makes you happy." So we went with a glossy black.
After much scraping and sanding and priming it was time for two coats of paint. What a difference it made!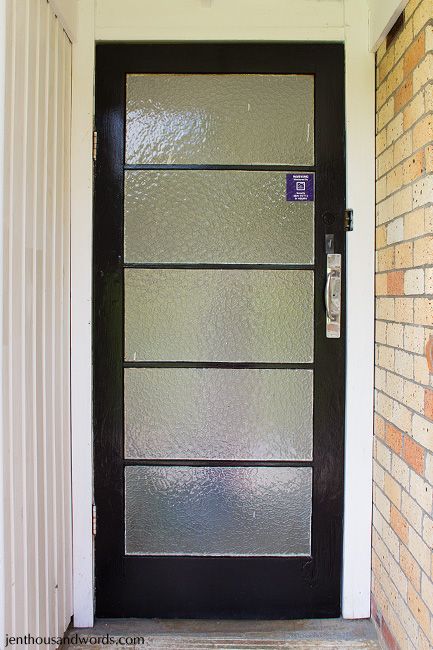 I even soaked the hardware in vinegar and scrubbed off the old paint and corrosion. You'll notice I primed and painted right over the top lock - there is no key for it so it's never used.
Some might wonder why we'd go to the trouble when we don't own the house. Well, as long as we live here it's our home, regardless of who owns it, and we don't mind doing little jobs to make it look better. These improvements give us satisfaction when we see them, which is numerous times each day.