The front door of our home was embarrassing. The
back door
was pretty shabby before I painted it but at least our guests / clients didn't enter there. This is what greeted anyone visiting our house: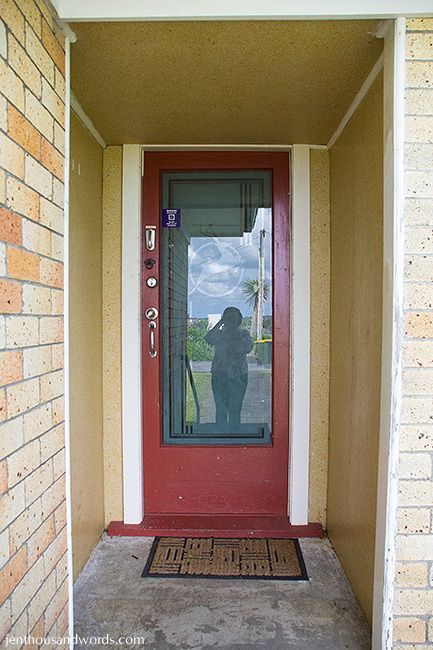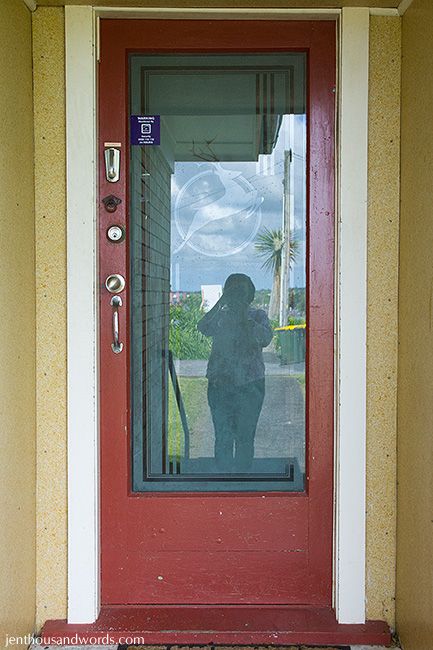 Yes, that is disgusting yellow plastic paneling around the door.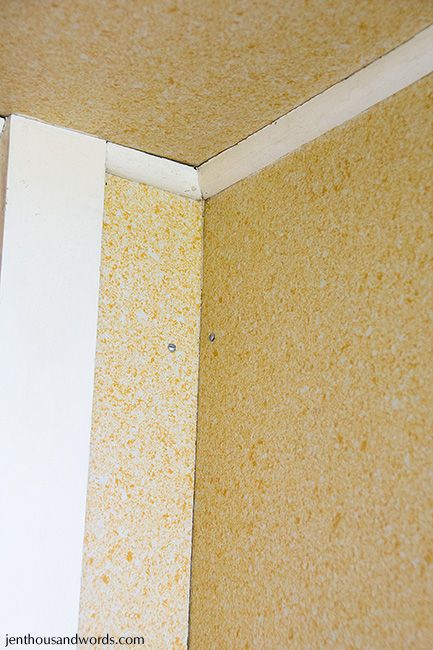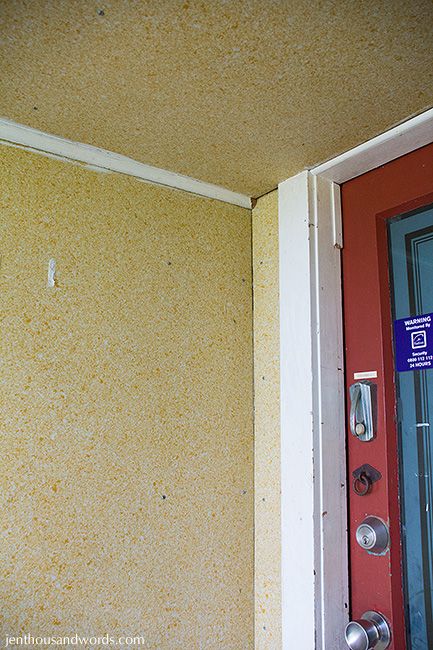 The doorstep was chipped and the door paint was cracked.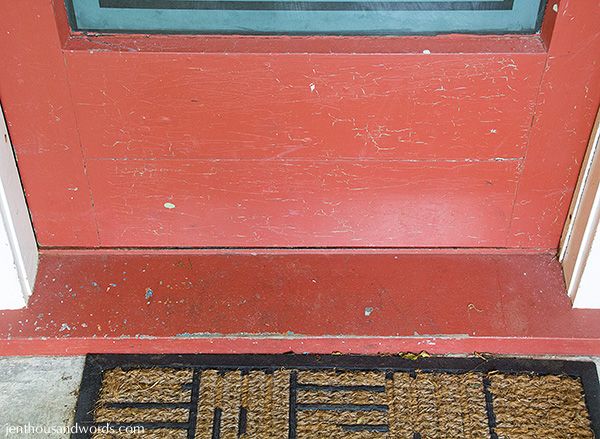 The hardware looked pretty shabby too, and there was an iron ring pull that wasn't necessary.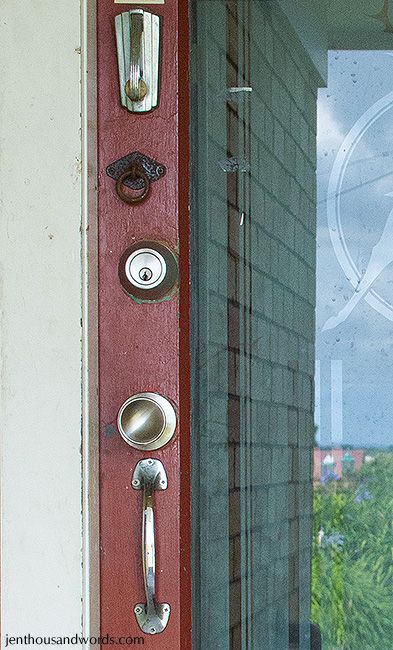 When we bought primer we chose one that would ensure paint would adhere to plastic. Here is the freshly painted entry area and door now. SO much more inviting!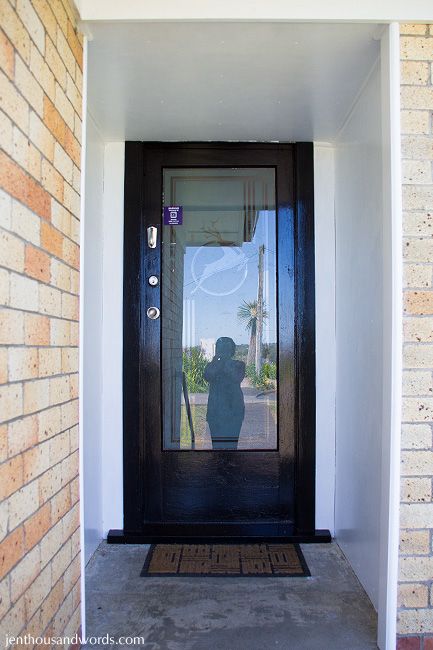 Grant removed the vintage doorbell and I soaked it in white vinegar and scrubbed as much of the corrosion off it as I could.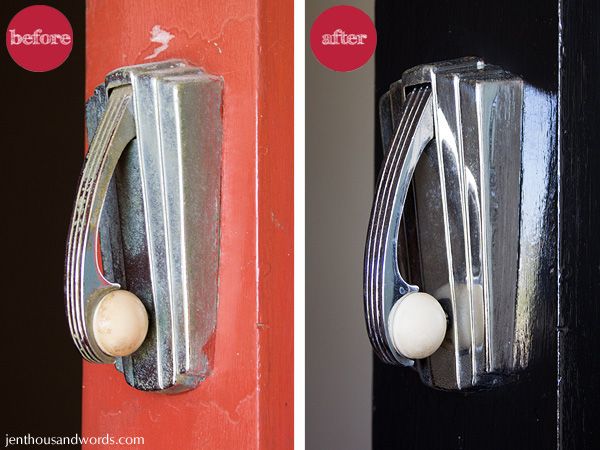 And a final before-and-after. (I do plan on buying a new doormat.)