I wanted to share some photos from the camping spot we visited recently. I've
mentioned before
that I grew up camping pretty much every weekend. In the UK Grant and I tried once when Daniel was a toddler (camping with a toddler = instant disadvantage) and once
when Noah was a preschooler
, and both times sucked. Sorry if it offends my UK friends, but camping there is just not the same as in SA or here. Too many people, campgrounds too civilised, ground too cold, weather not hot enough, etc.
Finally, we were able to camp like I'd missed camping!! We went to a spot called
Broken Hills
just over an hour away from our home (
here are the DOC details
). When Grant had been researching camp sites I'd said my only requirement was proper flushing toilets. Grant somehow heard only "toilets" - and so we ended up at Broken Hills where the toilets were long drops. Thankfully they weren't like the very primitive long drops that I was used to as a child! It was fine.
We pitched our tents (which were passed on to us by my friend Taryn - thanks, Ted!!) at an awesome site right by a creek. We swam in the creek and Grant, Daniel and I even surfed down it a ways on boogie boards (Grant didn't have one so he hung onto ours). Total fun except when I bent my toenail back (to the point where it bled, ouch).
My dad in particular absolutely LOVED camping there. He was on a high after hiking up to the top of the peak.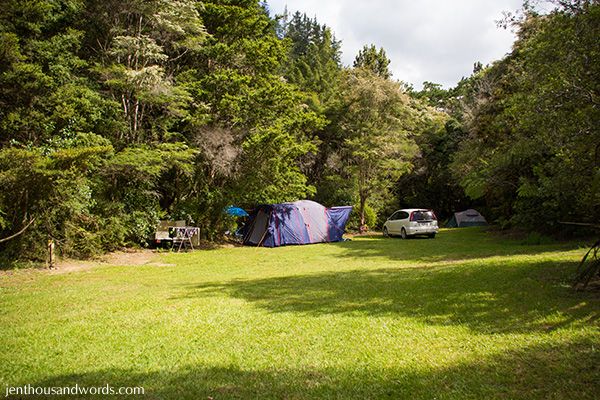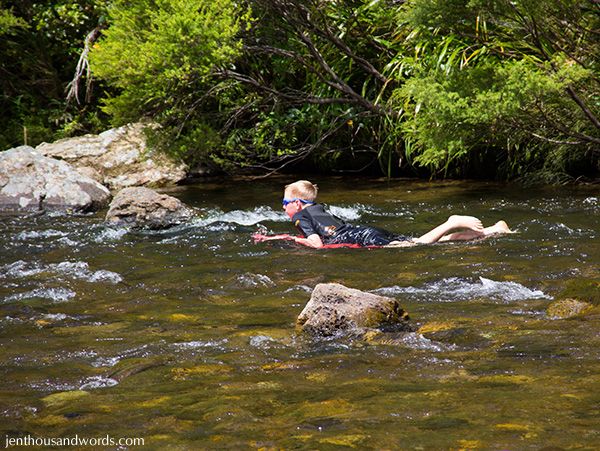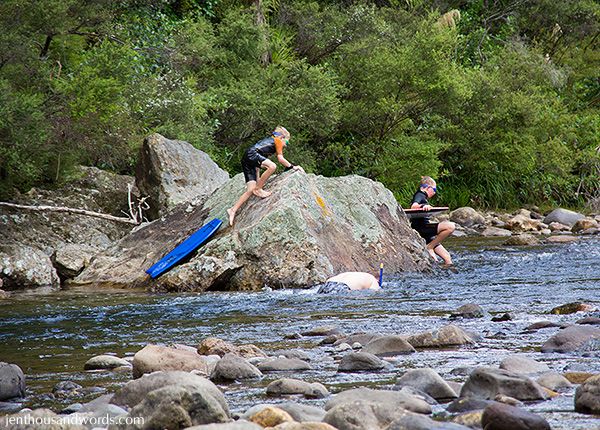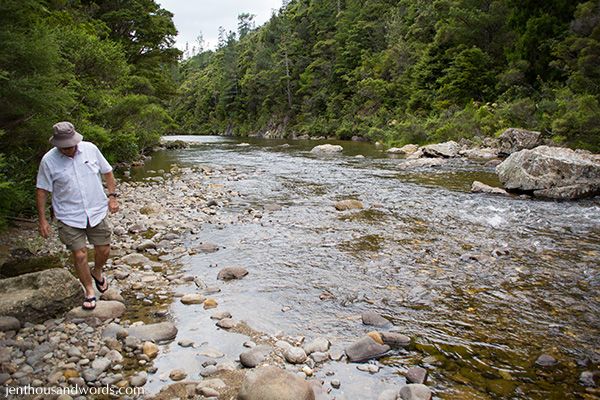 The chairs are facing the creek.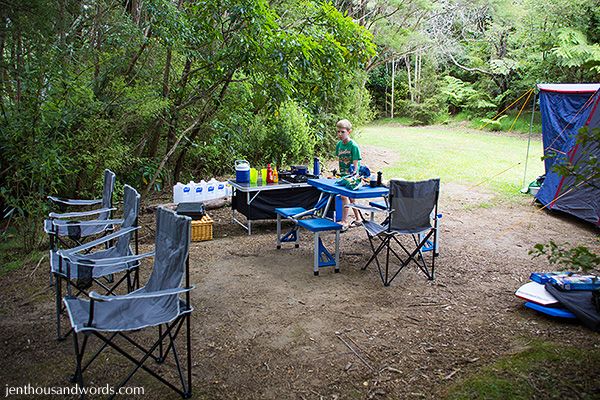 View from our camp spot.