I wanted to do a post showing a few ways that I customise our Blurb books both before and after they have been printed.
1 - White spines
I deliberately keep the spines very simple and plain - white with just the date in black. I like the minimalist look of them and know that they will always go with my decor, no matter how I change it.
2 - Metal book corners
My sister sent me a bag of these metal book corners (you can find similar and fancier ones
on eBay
) and I've used them on my Blurb books. You slip them onto the corners and hammer the back to make it catch. I think they really dress up the books, and protect the corners too.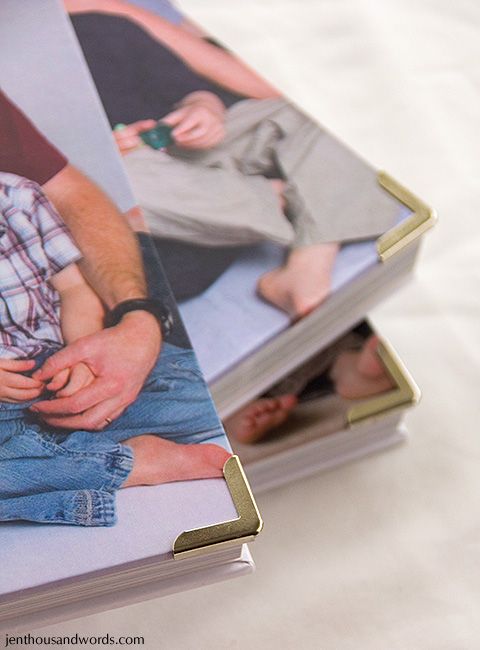 3 - Family photos
I keep the front of the books simple too - just a family photo. This ensures that we take one each year!
By leaving wording off the book front and keeping it just as a photo, the books can also be displayed on little easels like canvases. (The easel is an old one from Ikea.)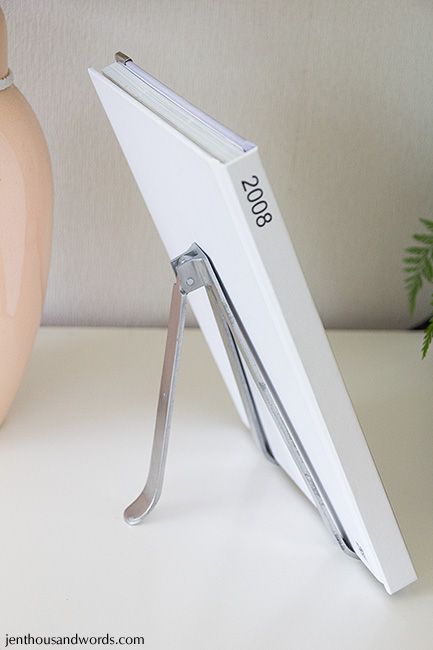 This one is from 2008 - look how cute my little boys were!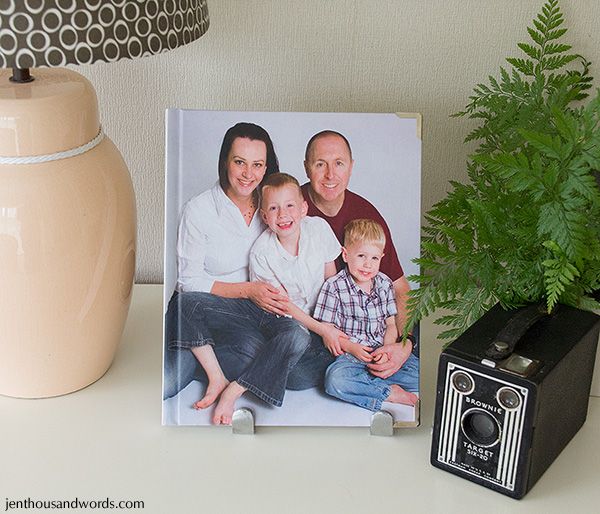 4 - Slideshow DVD
Each year I make a slideshow, set to a chosen song, of photos from the year (you can see
2013 here
and
2011 here
.) I print a label with a family photo that matches the cover of the book and place it inside the book using a self-adhesive CD pocket.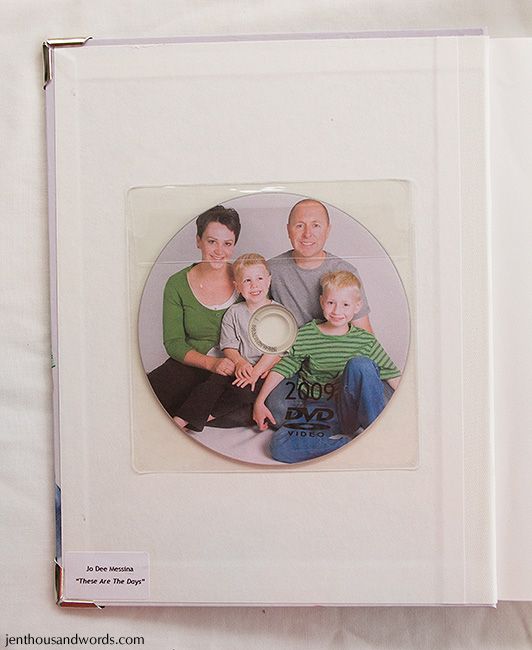 In the corner I put a sticker that says which song was used in that year's slideshow.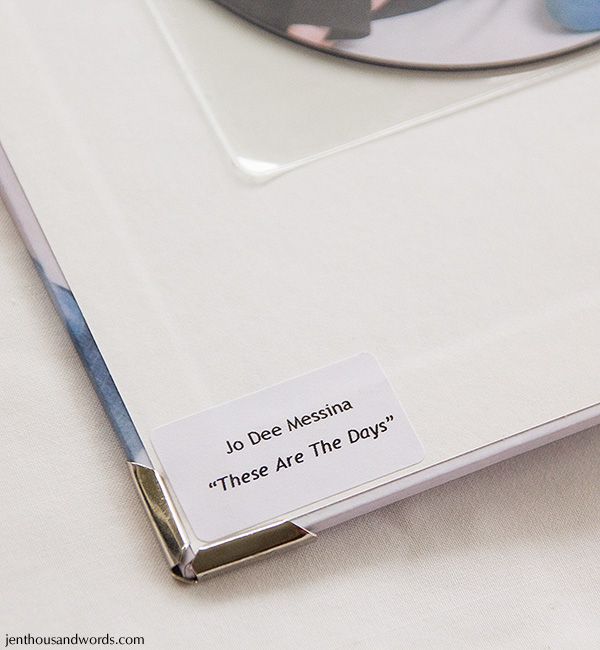 I hope you liked seeing the little changes I make to our books. Click
here
and
here
for more Blurb book ideas. If you'd like to order your own Blurb book, I have a deal for you:
Get a Sweet Deal from Blurb and Save 15%!
Take 15% off print books, with no minimum order value. Just use the code LOVEBLOOMS at checkout. Offer good through February 7, 2014.*
*Offer valid through February 7, 2014 (11:59 p.m. local time). Valid for printed books only. A 15% discount is applied to your product total with no minimum purchase required. Maximum discount is USD $100, AUD $100, CAD $100, EUR 75, or GBP £65 off product total. This offer is good for one-time use, and cannot be combined with volume discounts, other promotional codes, gift cards, or used for adjustments on previous orders.