"Firms the skin within 2 weeks"
"Protection from daily damage"
"48 hour protection"
"Deep down care and repair"
We hear and read advertising slogans and claims all the time. When we open magazines, turn on the TV or listen to the radio we are bombarded with them. But we're advertised to
constantly
- even when we don't do those things - just by having products in our homes. The logo is generally emblazened big and bold, and then there are all the descriptions and blurbs and promises.
Look at this product label: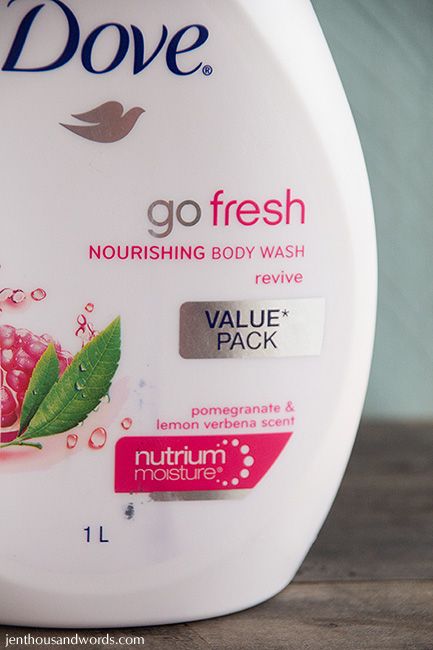 I now know it's 1) by Dove, 2) a body wash, 3) reviving, 4) a value pack, 5) pomegranate and lemon verbena scent, 6) contains nutrium moisture (whatever that is), and 7) it's 1 liter of the stuff. That's 7 pieces of information. I don't need 7 pieces of information presented to me while I'm showering! And that's just one of the products in my shower.
I am sensitive to visual clutter - it drains me. So I sometimes remove labels from products.
I thought of doing this post the other day when I was peeling off the label of the toothpaste dispenser in the bathroom. Originally it looked like this: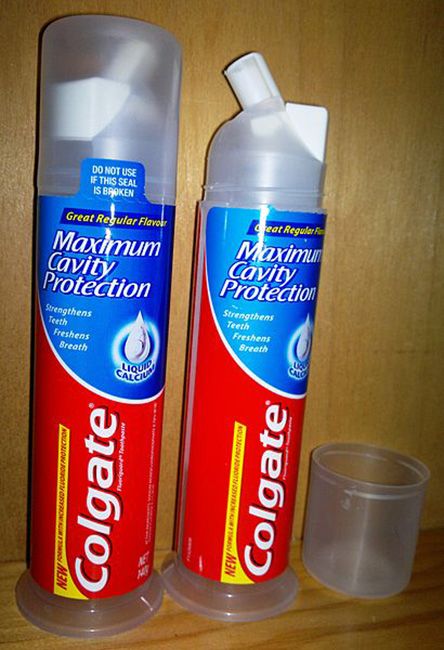 Image source
The bold colours and text were jarring (and contained more than 8 pieces of information, most of which I didn't need to know, especially not first thing in the morning when I'm brushing my teeth) so I peeled the label off. Aaah, isn't that so much better? (Bonus: we can see when we're running low.)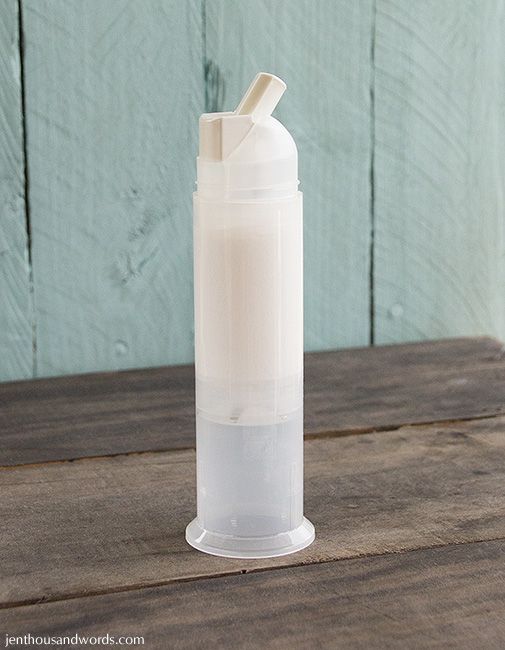 In case you're not convinced, just think about all of the information thrown at you by this small range of toiletries.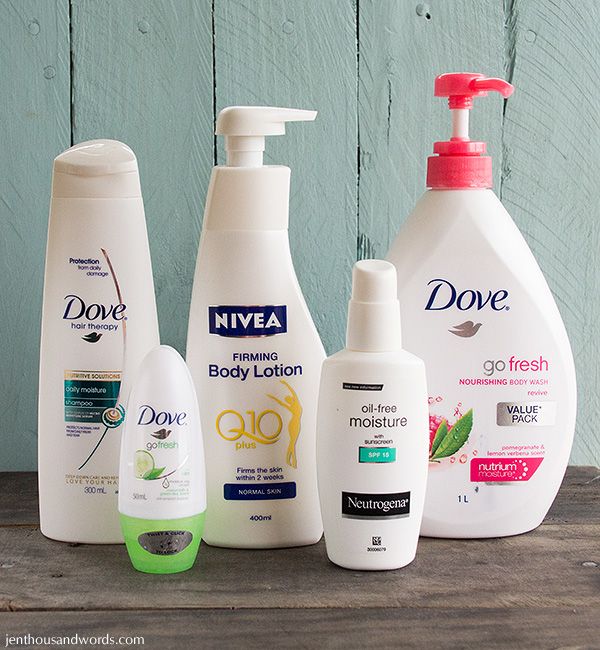 It took less than a minute to whip off those labels, leaving plain white containers. I won't mix up products because of the different shapes of the bottles, and where I store them.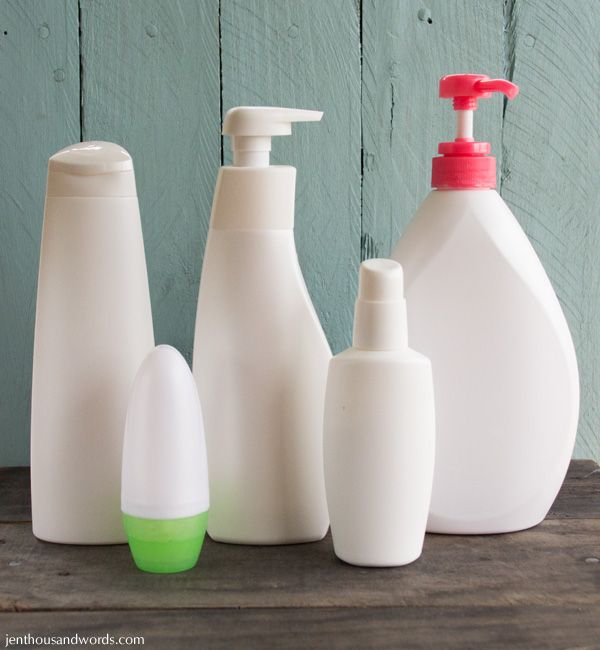 In the past I have decanted products into plain clear pump bottles when organising my shower (
which you can see here)
but really, debranding by peeling off labels is just so much quicker and easier. Give it a try and see how much calmer your bathroom feels. Aaaaaaah, that's better!