I posted the
camping at Catley's campground post
before I'd finished editing all of the photos, so here are some more.
Playing in the river near our tent. Nobody else there.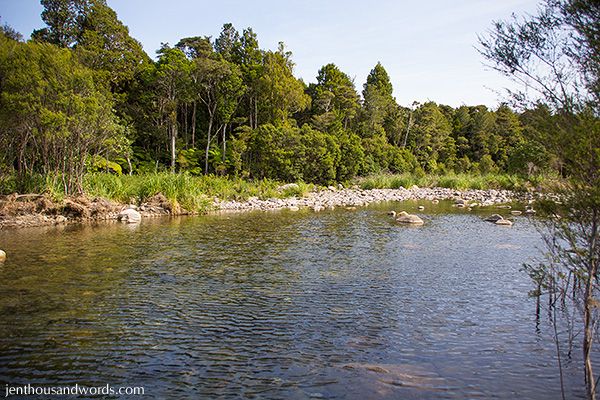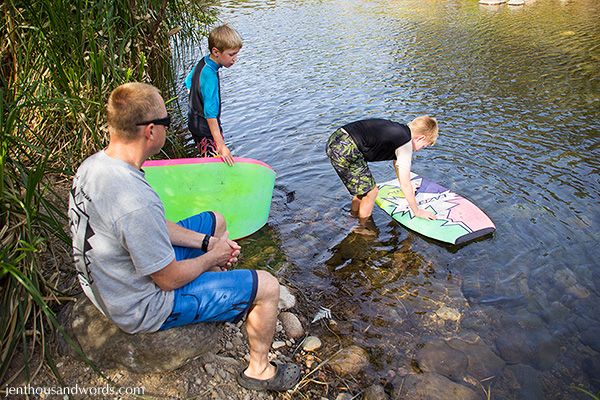 Noah was thrilled when he realised he could balance on my bodyboard without sinking! He spent ages paddling around.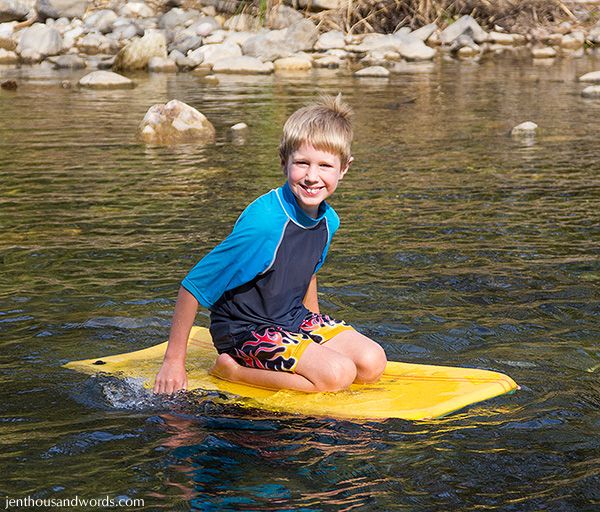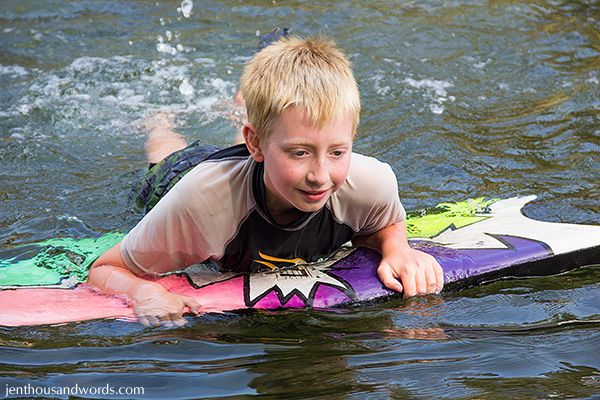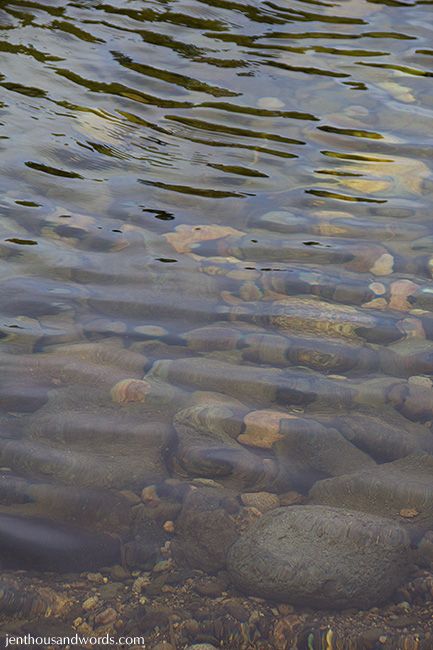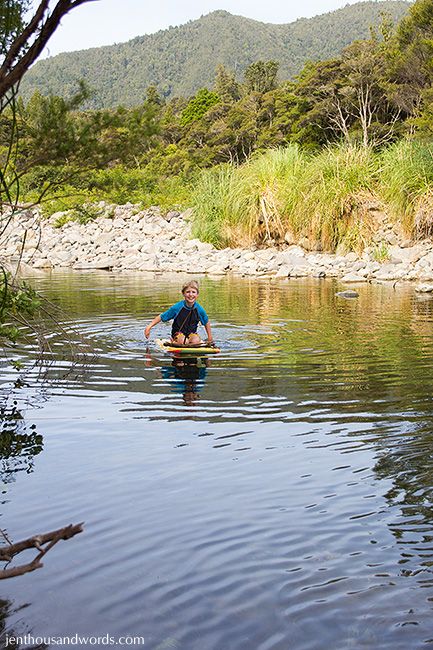 Noah found this stick yacht that someone had made.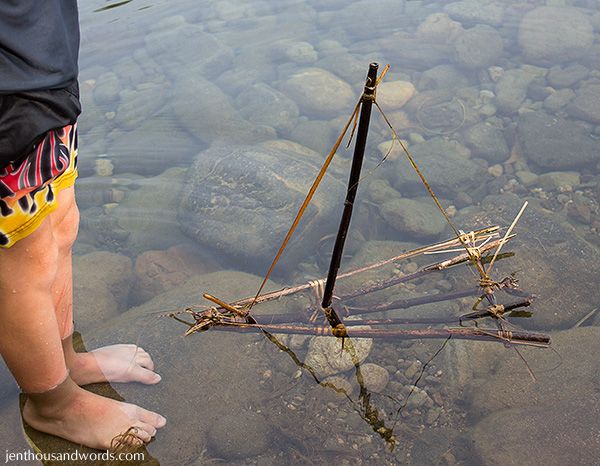 At the waterhole. Nobody else there.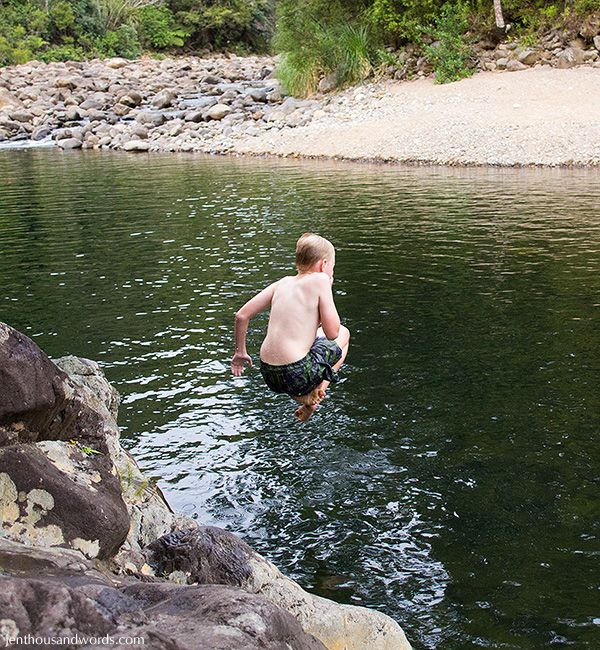 The mosquitoes were pretty bad in the evening and I am apparently delicious to them. I had socks on, with my yoga pants tucked into them, long sleeved top pulled down over my hands, and then they were swarming my head, so I ended up wearing Noah's hooded towel while I sat reading to him! (Hey, it worked!)
All packed up and ready to head home.