I wanted to try Blurb's Instagram books, and keep a little photographic record of my first year on Instagram. The Instagram books are built online. You enter your Instagram log-in details and it 'slurps' all of your photos into the book. (Can I say Instagram any more in one paragraph?!)
The only problem is that you can't set a beginning and end date - it just slurps it all. You can, however, choose to add photos yourself instead of an automatic slurp, which I'll be doing for my 2014 book. I'll simply select all of my 2014 photos and then add them.
Because I love my book and will definitely do one each year!
You can have any image on the front (and there are multiple-image templates too) but I wanted to keep it minimalist and simple and just put an Instagram logo and the date on the cover.
The second down-side was that the images are automatically placed on each page (smaller than pictured, with white space around them) BUT none of your own captions or hashtags are included. What?! That was annoying. I had to click on each page, choose a different template that had a text box (hence the larger photo) and type in my captions and hashtags. Even so, it didn't take all that long and would be even quicker if you built your book slowly throughout the year instead of all in one go.
Like I said, even with those two down-sides I'll still go ahead and create an Instagram book each year as I adore the finished product! I ordered the 7x7 inch book with hardcover and image wrap.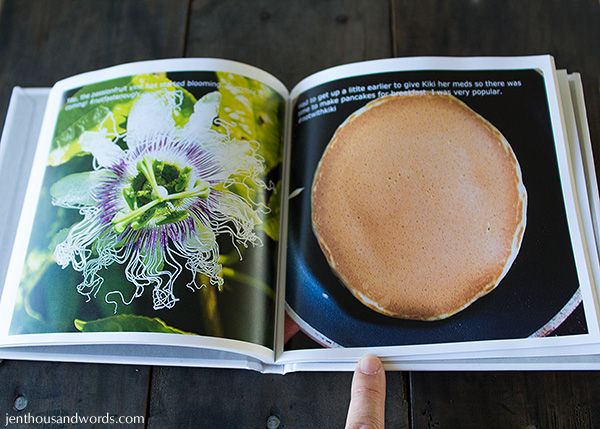 If you'd like to order your own Instagram book, I have a code for you - it's a bundle code, so start thinking about Mother's day which will be here before you know it, or any birthdays coming up. Or maybe it's time to get your 2013 family photo books ordered.
Blurb's offer is for all NEW customers. Now through February 25th, all new Blurb customers will save 25% when they order 3 or more books. All they have to do is apply the code THREEPLUS at checkout!
Save 25% when you order 3 or more books at Blurb
Offer valid until February 25, 2014 (11:59 p.m. local time). A 25% discount is applied to your product total with a minimum order of three books. Maximum discount is USD $100, GBP £65, EUR €75, CAD $100, or AUD $100 off product total. This offer is good for one-time use, and cannot be combined with volume discounts, other promotional codes, gift cards, or used for adjustments on previous orders.