I forgot to share these snaps that I took with my phone a little while ago. I bought this lightweight cotton top at a thrift store a while back.
It didn't quite work as a dress and it didn't quite work as a top. I did like the colour (a lovely cornflower blue) and the style of the neckline, though.
I cut a few inches off the bottom and hemmed it, and cut the sleeves short and hemmed them and added elastic to pull them in a little. Voila, a comfy and cool summer top!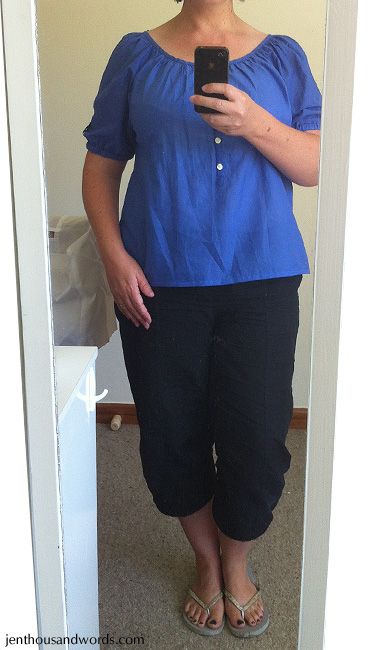 Thrift store items are inexpensive and the perfect pieces on which to practise tweaking. If it all goes wrong then you haven't lost much. If it goes right you have an item of clothing that suits you so much better and hardly cost a thing.