We have a small white bin (trash can) in our kitchen and I've found ways to make it work well for us. I thought I'd share them with you.
1) Drill holes in the bin
When you try to pull the full bag out it can require some effort because it's pressed to the sides of the bin and the air can't get into the space you are trying to create at the bottom. By drilling holes into the bottom of your bin the air can rush in as you pull the bag out, making it come out easily.
2) Leave spare bags in the bottom of the bin, underneath the bag in use
leaving the roll of spare bags (or loose bags) in the bottom of the bin means they are always right where you need them - plus you free up some storage space elsewhere.
3) An elastic band keeps the bag in place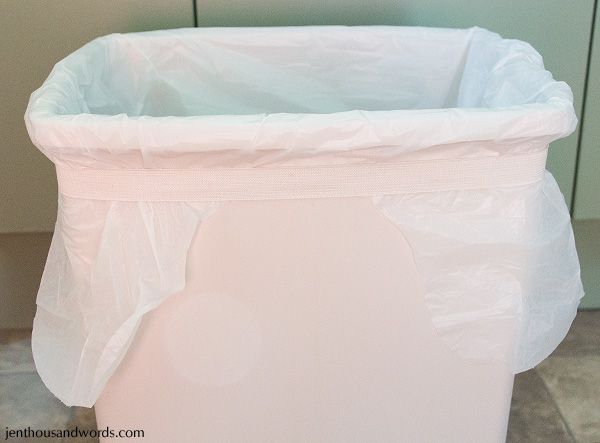 I stitched together some dollar store elastic to fit our bin - it helps keep the bag from falling down into the bin.