We all have significant days in our lives that stand out because of the important events that take place in them - mine include the day I met Grant, our wedding day, they births of our children, the day we moved to England, and the day we moved to New Zealand.
But then there are those days that rank up there as among the best days of our lives just because they are so perfect. They hold a measure of joy and contentment and shine like jewels. We had one of those this weekend.
It was nothing dramatic or all that special. We loaded up the bicycles (Grant and I) and scooters (Daniel and Noah) and headed out to the Rotary walkway in Pakuranga. We spent some time biking and scootering along the smooth walkway and then had a picnic afterward.
The autumn weather was sublime, warm with a hint of a cool breeze. The sky was impossibly blue and all around us we could hear birds singing. The path even seemed downhill both ways. It was pure perfection and I made a little video of it to share with you.
I'm proud that we are a family that gets out and does things together. We like to visit new places and enjoy our beautiful surroundings, and also to do active things together and it makes me so happy.
P.S. The song is "
Moments Like This
" by The Afters.
Oh, and here are a few pics taken with my phone.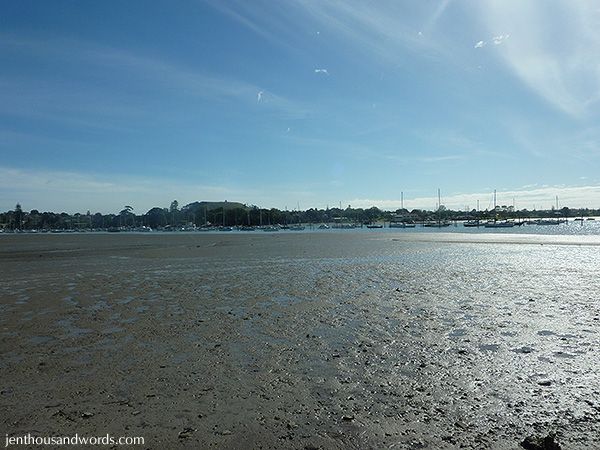 I don't stuff my bra; I didn't have pockets and wanted to take a tissue with in case of allergies or exertion ;-)