Three times I passed this old, broken chest of drawers that had been dumped on the side of the road along my walking route. I inspected it as I went past, noting that although the sides were thin plywood the rest of it was wood.
The drawers were missing and the paint was peeling. It had clearly stood in the sun when in use, and lay in the rain after being dumped. I had to have it.
Much to Grant's dismay I drove to the spot, loaded it up and brought it home. I knew what it could become! But at the same time I could see his point. It looked like junk.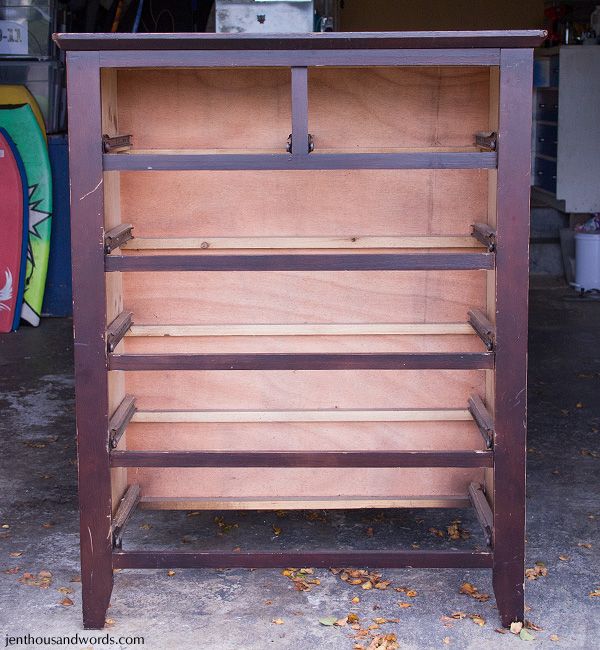 The first thing I did was address the peeling painted top.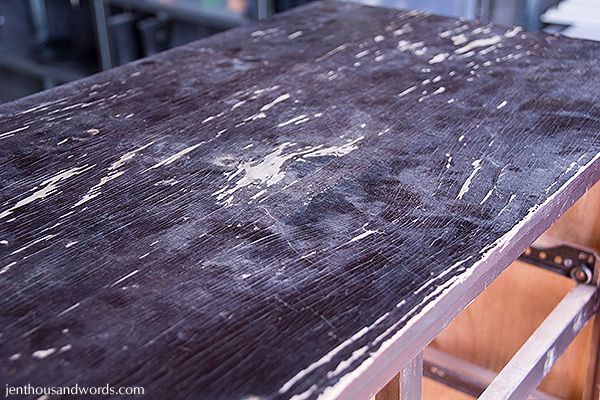 I first tried scraping the paint off, but soon took the belt sander out and went to town on it. I loved the look of the wood beneath - a rustic sort of taupe colour, almost like driftwood.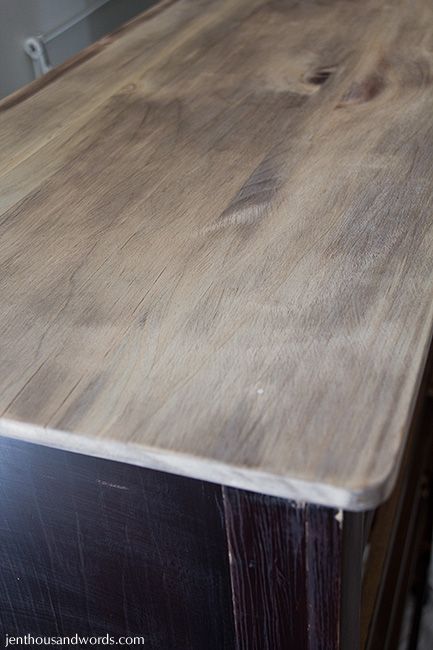 The next thing I did was knock out the side drawer supports.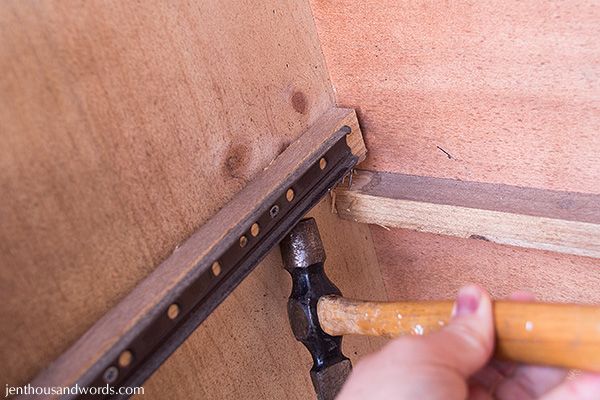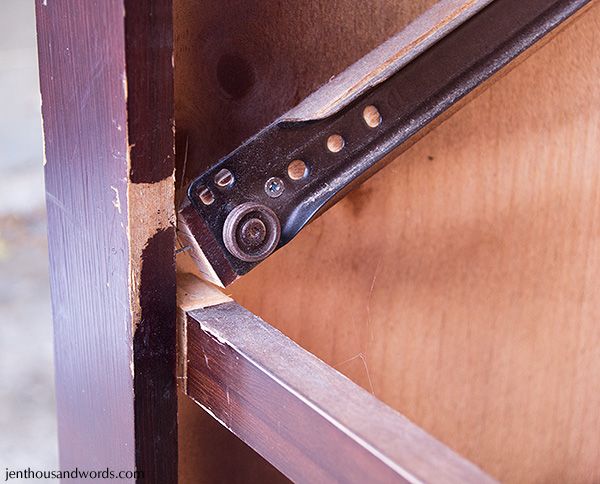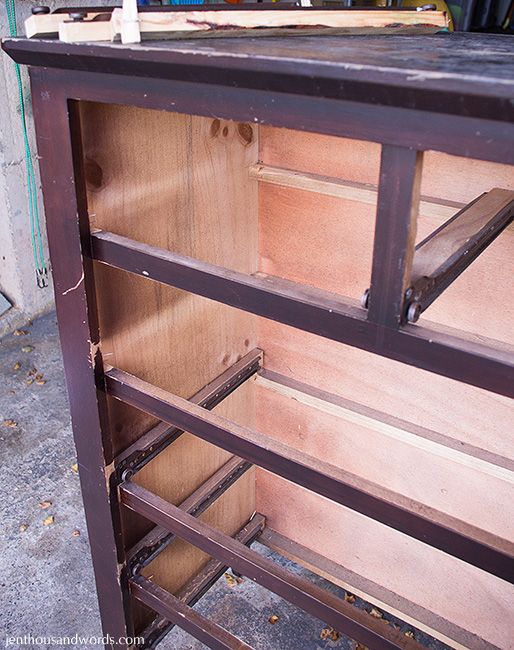 Then we moved it into my craft room so that I could finish working on it. I varnished the top with water-based matt varnish ...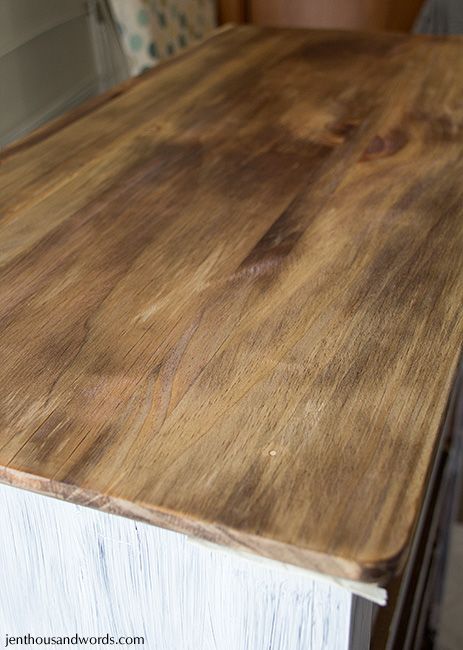 ... and primed the rest of it.
With 3-4 coats of paint, some MDF shelves, and some antique copper label holders from eBay, it was finally finished.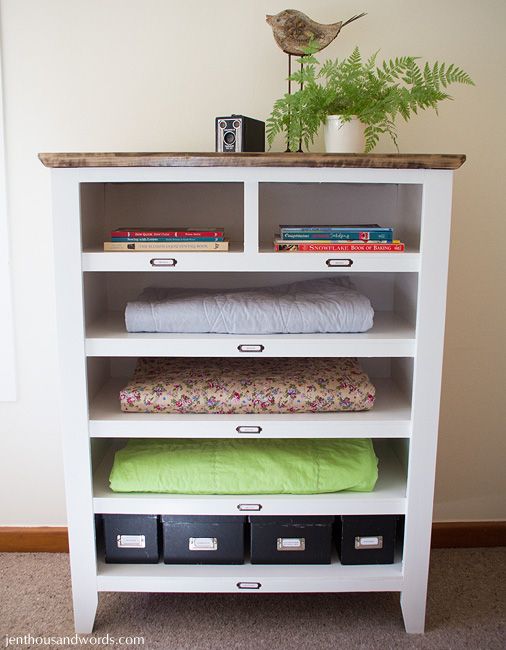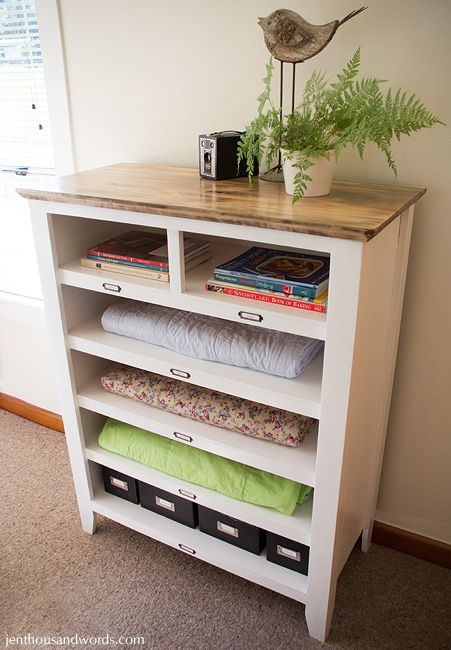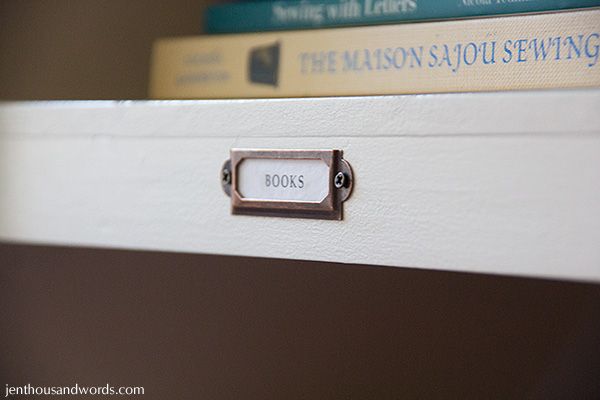 In the interests of keeping it real I will say that the above photos are staged and that it will actually be used for Nerf gun storage. I didn't really need the extra storage there and the boys need somewhere to stash their arsenal. But I'm sure it will be used plenty in future, for all sorts of things (I kind of need somewhere for more shoe storage as
my shoe cabinet
is overflowing *sheepish grin*)