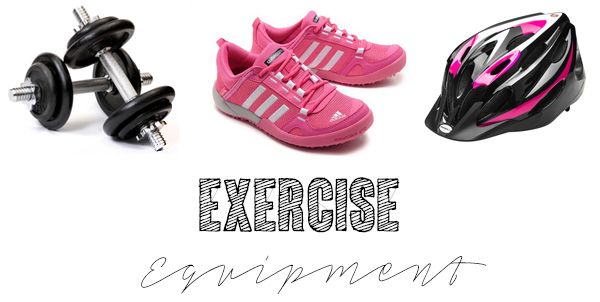 I mentioned
the types of exercises I do
(walking, running, swimming, biking, video workouts) in a previous post, so the equipment I'll talk about in this post is relevant to those activities. I'm not really going to go into information about my swimsuit or bike and helmet, and I talked about the weights I use at home
in this post
, but I will talk about what I use for the rest.
I'll begin with
shoes
as they are the most expensive and most important part of my gear.
I would highly recommend getting professionally fitted for shoes. They are so important for support, preventing injury, and for comfort. Yes, they are expensive, but they are definitely worth the investment.
Different shoes will suit different feet and ways of walking. As cute as the currently fashionable neon exercise shoes are, or as drawn as you may be to a particular style, that shoe might not be the best for your foot. The shoes that ended up being right for me and the way I walk are these Asics.
Yes, they were expensive (I believe they were about
£80 around four years ago - that's about US$134 or NZ$158) but they were worth it. They are well made and fit me properly and have done many miles in them and they are still in great condition.
Sometimes I clip my key to them ;)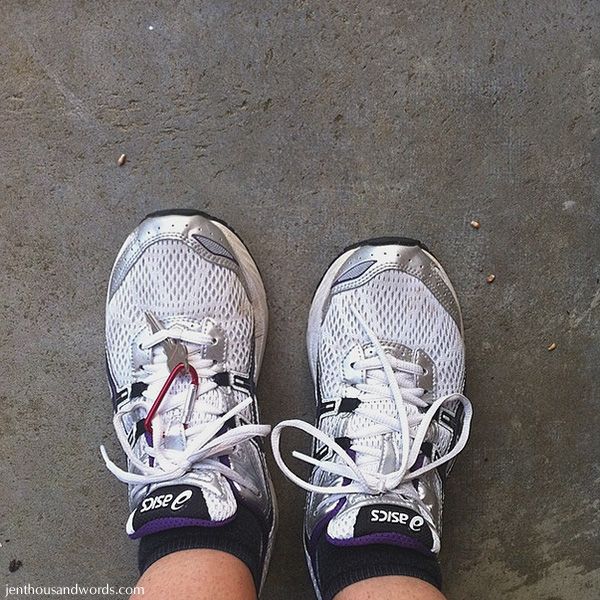 I will add that I do need insoles. I began experiencing ankle pain because I pronate, so I went out to a local pharmacy and got some
insoles
for extra support in my arch area.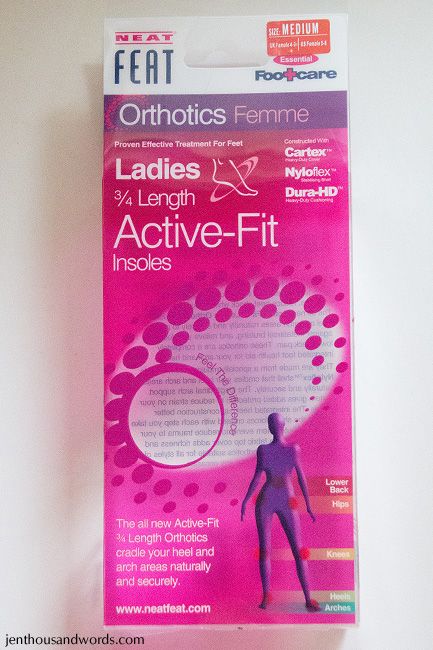 They made a huge difference. They are very comfortable and even match my shoes - here is one shoe with the insole (left) and one without (right).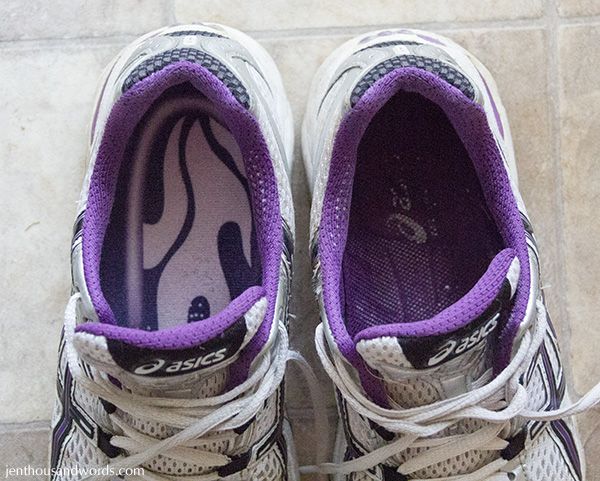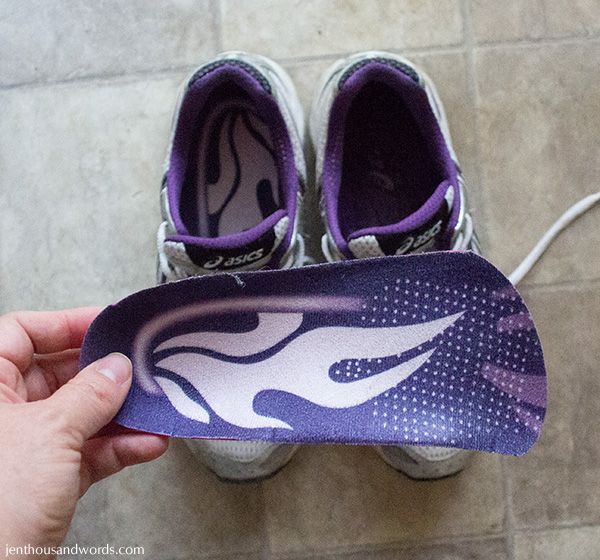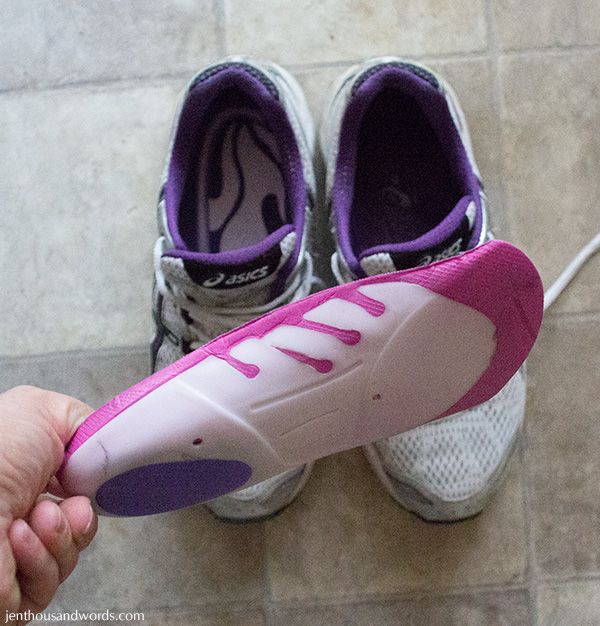 Next up is
socks
. I won't go into all the fancy types of socks out there because I don't buy super fancy socks. I just picked up some low-rise sports socks from Farmers. The only requirement I have is that there is a thicker ridge at the back of the heel so that they don't slide down into my shoes. Although my feet are wide at the front I have very narrow heels so some movement in the heel area as I walk is unavoidable. If I don't buy socks with this lump at the back they end up getting "chewed" by my shoes and balling up inside.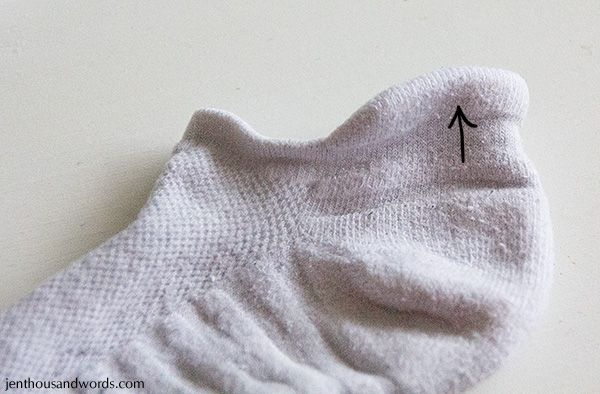 Next, let's talk about
pants
. I began walking in regular shorts and quickly found them hot and uncomfortable. I went down to The Warehouse and picked up some inexpensive exercise pants - one pair that is like cropped yoga pants, and the other that is like cropped leggings. Both are super comfortable. The advantage to buying actual exercise pants rather than regular leggings is that they are designed to be worn as pants (and exercise tops tend to be short - more on that in a minute) so they are not as see-through as leggings can be. They also have enough stretch to hold their shape as you move, without sagging and bagging. You can see one of the pairs here: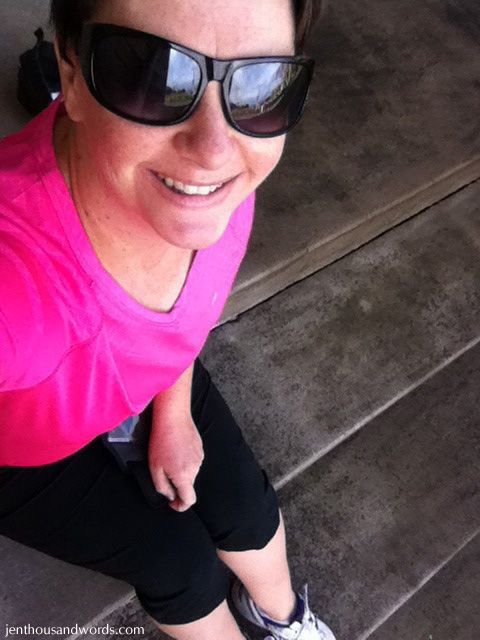 And bonus? They work great as regular leggings and are more modest as they are less transparent and revealing than most regular leggings. These are the cropped yoga pants I mentioned (they're actually too big for me now.)
As far as tops go I wore regular T-shirts for a long time. I liked that they covered my butt and skimmed over my belly rolls. Eventually, however, I found them just too cumbersome and heavy and hot and I picked up some inexpensive workout tops in bright colours so that I'm visible when walking along the road. The two on the left were Kmart (I have a hot pink one the same as the green one but it's in the wash), and the one on the right was from The Clearance Shed.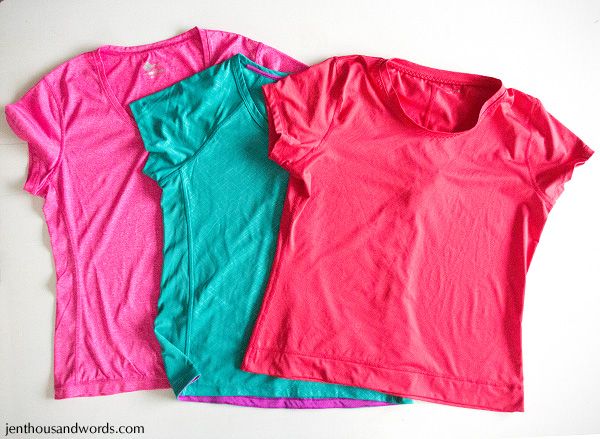 I sized up as I wanted them to skim over my lumps and bumps. The one on the left is actually too big for me now too, thanks to some weight loss.
These tops made a huge difference to my comfort when working out. My only pet peeve is that ALL of the tops I tried were not long enough to cover my bum! What is up with that?! The manufacturers know that women will be wearing them with tight exercise pants, do they not think that some of us would like to cover the goods a little more??
I'm pretty used to it now and don't really care if my bum shows, but on days when I feel a bit self-conscious I add
a modesty band
. (You can also see the legging-type pants and one of the tops in that post.)
As the weather began to get a little colder I bought a super bright neon coral exercise
jacket
from The Warehouse. It's very lightweight but just warm enough so I don't freeze on cold mornings, and is bright enough that I'm sure to be spotted by motorists, even on a dull grey early morning. The material is very thin so as I get hot working out I can take off the jacket, zip it up and tie it around my waist.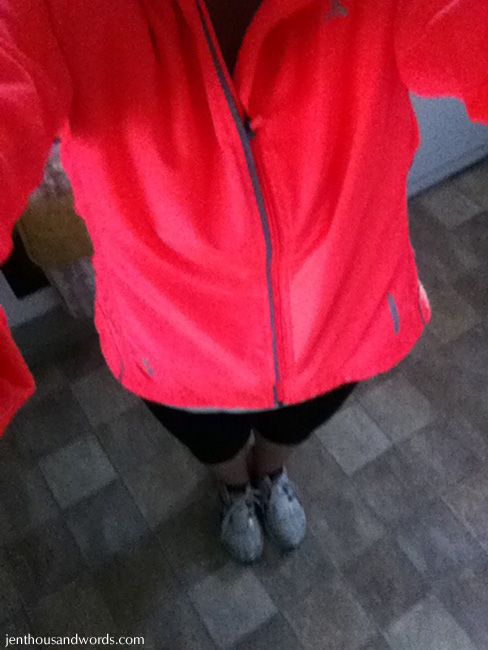 Let's talk about
sports bras
. I so often see women running and their boobs are just jumping around in their tops like they're smuggling puppies. Just because a bra is sold in the sports department and called a sports bra doesn't mean it is any more supportive than a regular bra (some are less so, in fact). Maybe the women I see just don't mind their breasts jiggling (more power to them) but not only do I hate to feel mine moving around while I walk, I also want to prevent sagging, so a supportive sports bra is a must for me.
Now, I take a size 32E or 32F at the moment (I KNOW) so finding something that keeps these lovely lady lumps from jiggling is quite a task. I have tried on
so many many many
sports bras only to be disappointed by their lack support. I kind of need something in cast iron.
The only sports bra that has worked for me has been the Shock Absorber B4490 bra.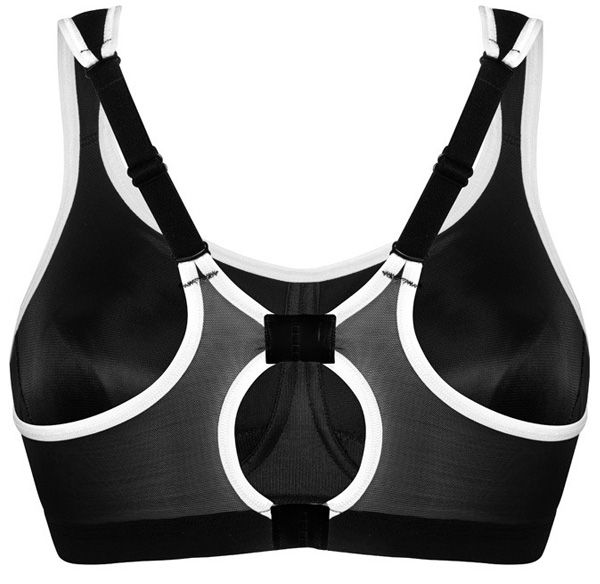 I bought one before leaving England. I only had the one and I needed a second sports bra for when that one was in the wash. As I mentioned, I tried on many, many bras here but couldn't find one as good. So I got
onto eBay and bought another one
exactly the same as my first one. It wasn't cheap but neither are the bras in store here, and it was so worth it.
Another piece of gear that I use every time I exercise outside is my cheap
iPhone holder
that I got on eBay for next to nothing.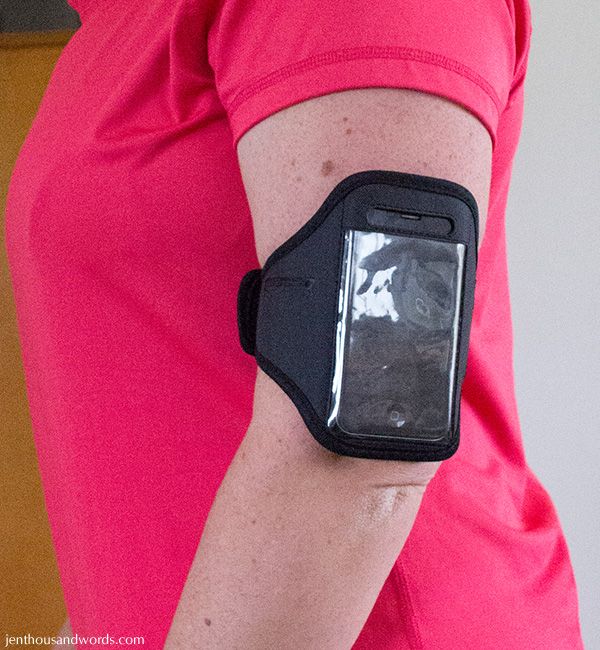 The only thing that bugs me about it is that I have to remove my phone cover or it won't fit in the holder, but that's a minor issue.
If you don't want to buy one, try
making one from an old sock
.
Speaking of iPhones, I use mine to listen to
audiobooks
. I get them from my library through the Overdrive app. I tend to prefer non-fiction. I sometimes find information-intense books easier to listen to than to read ...
... and love that I'm working my brain while I'm working my body.
Sometimes I do listen to music. If I'm particularly stressed, I don't turn on a book or music at all and just let my thoughts play out. It's a great time to process my worries.
I wanted to mention an
app
that I use to track my exercising. I mentioned it briefly
in this post
. It's called Way of Life and you can add any daily habit or occurrence that you would like to track. It's great to see your habit laid out in green and red spaces, or as a pie chart, or as a trend. I took these screen shots a while back - the interface has changed now. But they still demonstrate what the app does: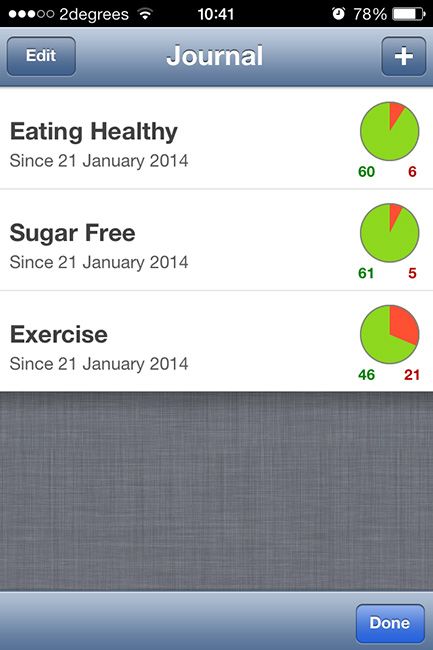 I also like the
website and app
Map My Run
. I either use the app to track how far I go (for example when
cycling part of a walkway
) or else I use the website to plot out a route and see the total distance.
The only other equipment I use for walking / running is my
sunglasses
, and sometimes I'll add a
peak cap
on a particularly bright sunny day, depending on what time I go.
I recommend that you watch
this video
, which also covers some aspects of equipment, particularly for runners, as I found it very helpful. (It's where I first learned about insoles.)
Please come back in a couple of days for the final post in this series.