This is a super quick and easy project. All you need is a shelf of some sort and a small piece of wood.
First, lay your shelf across your bathtub. Make sure it butts up against the wall. My shelf was quite a bit wider than the bath but I couldn't be bothered to cut it.
Then use a pencil to mark along where the bath edge is, underneath the shelf. Try to hold the pencil along the bath, rather than push it all the way into the groove. To be even more accurate, hold your small piece of wood underneath the shelf, pressed up against the side of the bath, and mark along it.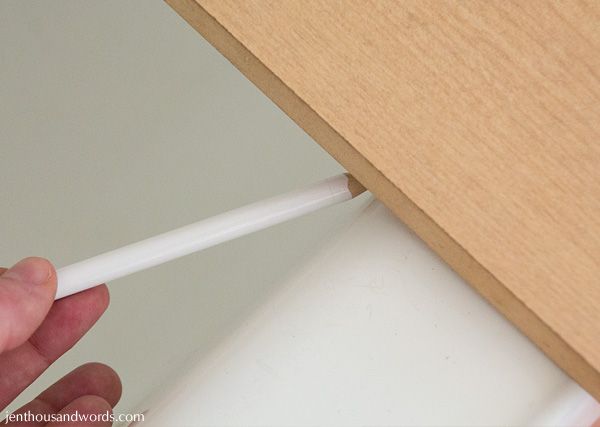 Next you need to screw the small piece of wood onto the underside of the shelf like this.
Voila, a bath shelf! The small piece of wood keeps the shelf from shifting. You can slide it forwards and backwards but it won't slide sideways and fall into the bath. Just load it up with your book, candles, chocolate, or whatever else you need for a relaxing bath.
(Pretend the tub is full of water and bubbles, okay? Wasn't going to run a bath just for some blog photos, sorry.)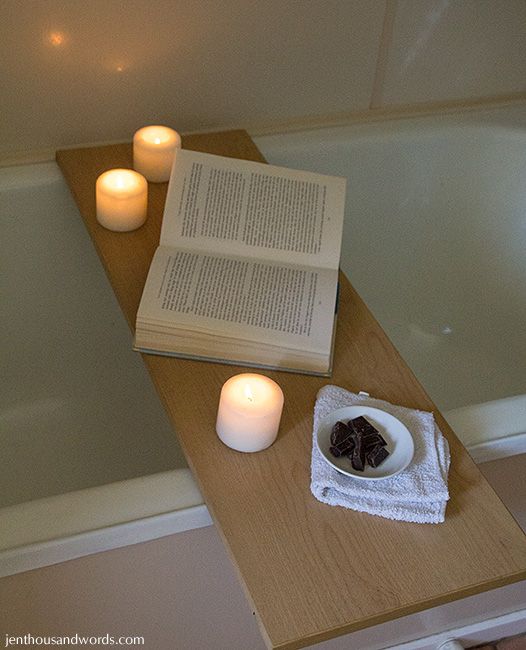 When it's not in use you can store it upright in a closet, behind a door, or underneath a piece of furniture.