This is the view down our hallway from the kitchen / dining room to where the front door is (it's at the end on the right). Quite a boring view.
I wanted to put some artwork on the end wall, so I bought two canvases from the dollar store and asked Daniel and Noah to each paint a picture for me. Daniel didn't want to, but Noah really got into it, sketching out his designs before painting them.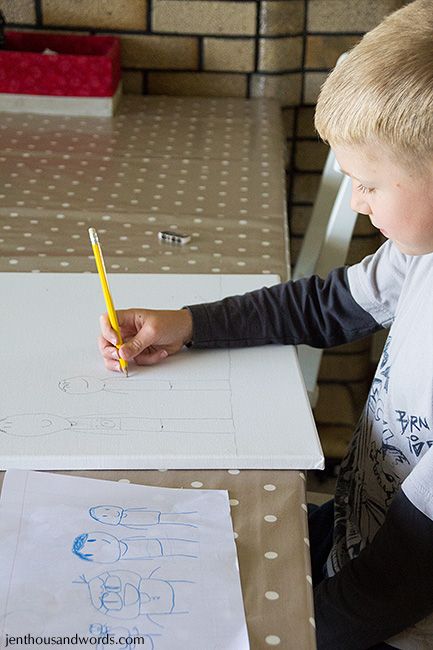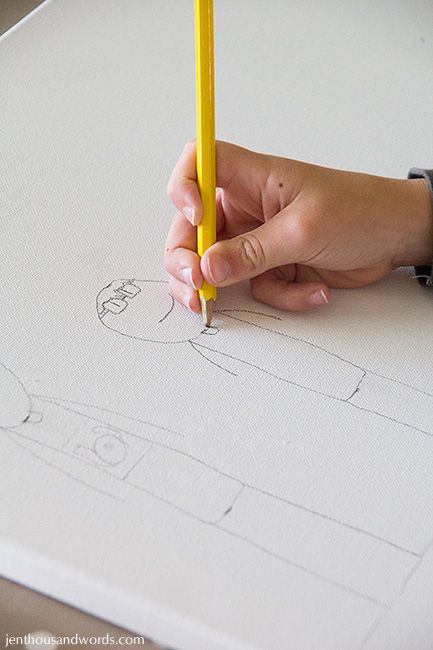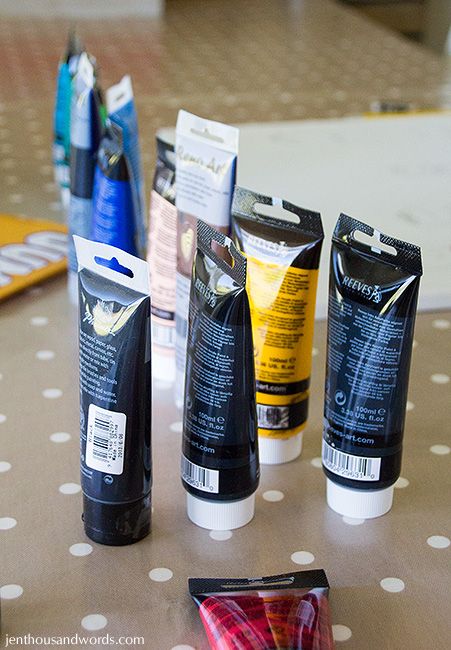 He decided to do one painting of our family, and one painting of our home and chickens (this was before we got Daisy).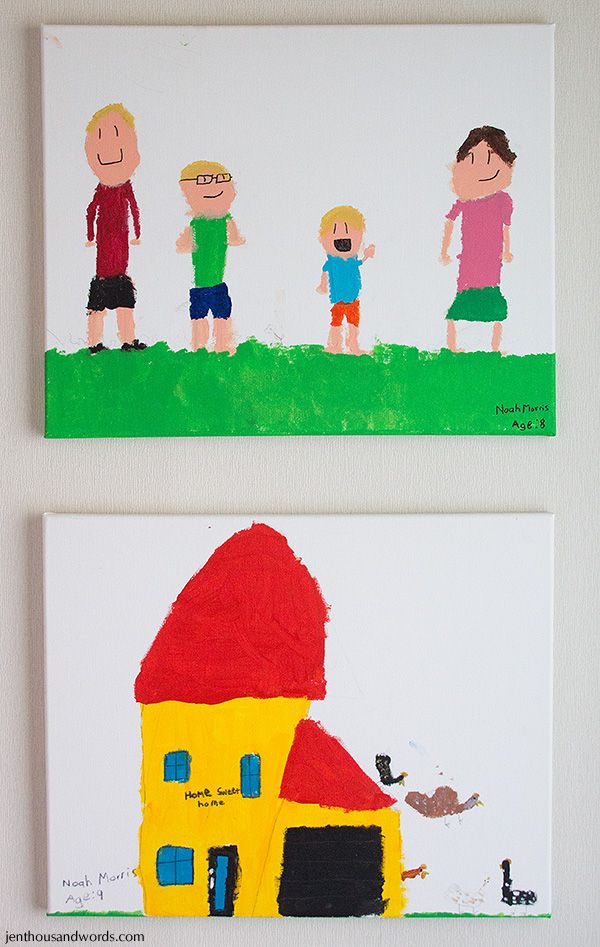 Ta-da! Now I have we bright, colourful view.