I've blogged about the little cupboard that we call the larder - you can see it's beginnings
here
and the later upgrades
here
.
The top of the larder is still functioning beautifully and generally stays organised. The bottom, however, ended up looking like this:
Here is the disgrace with the dog food removed.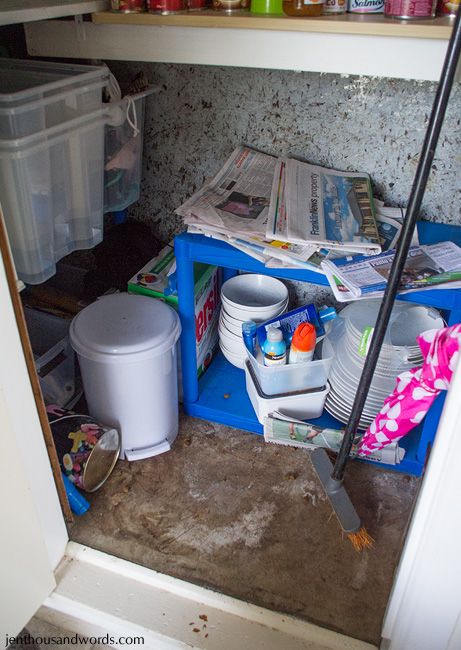 The first step in reorganising is to take everything out. It always gets worse before it gets better.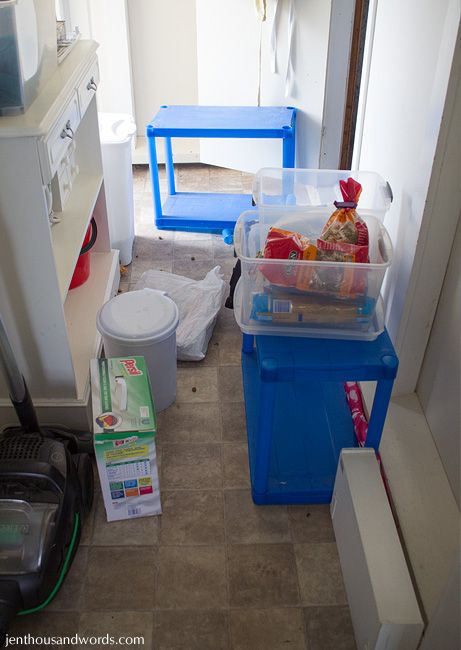 I rehomed some items and decided what was staying in the larder. But before putting anything back I wanted to deal with the yucky, stained concrete floor.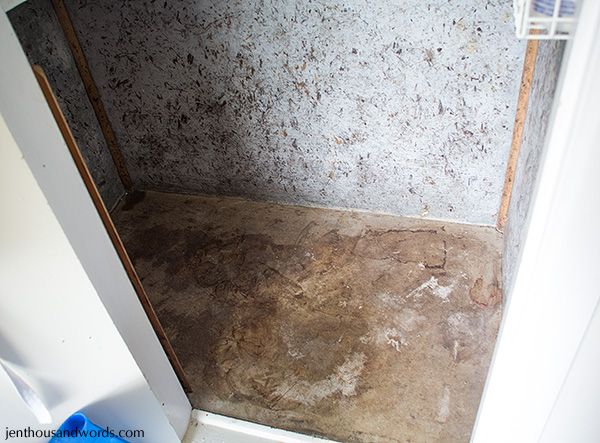 We recently snagged a roll of vinyl flooring that was put out on the side of the road for free collection. I didn't stick it down or anything, just cut it to shape and laid it in. Aah, instantly better!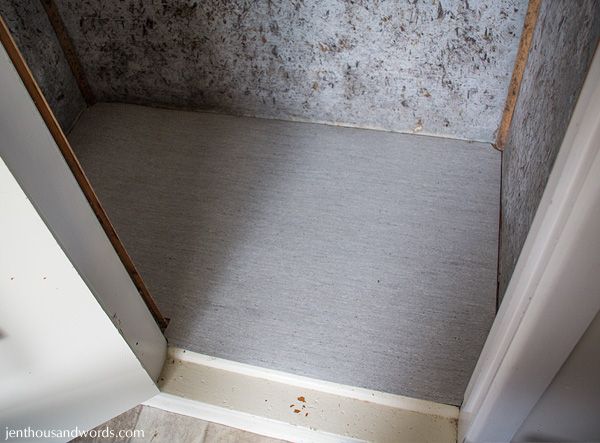 Then I changed the plastic shelf placement and put everything back.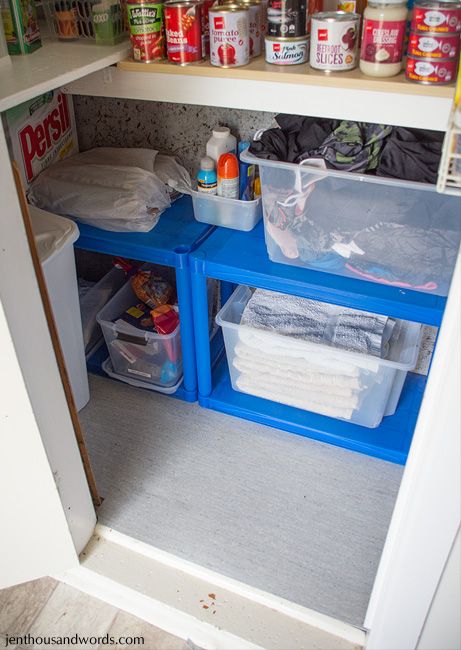 We save up the newspapers and drop them off at the vet (they are always in need of papers to line the cages). The big white container with hinged lid was from The Warehouse and is the perfect size for the dog food. The sugar container holds extra sugar of any type (white, brown, icing) and the pasta and rice container is self-explanatory. These are just the extras to refill the containers in the pantry in the kitchen.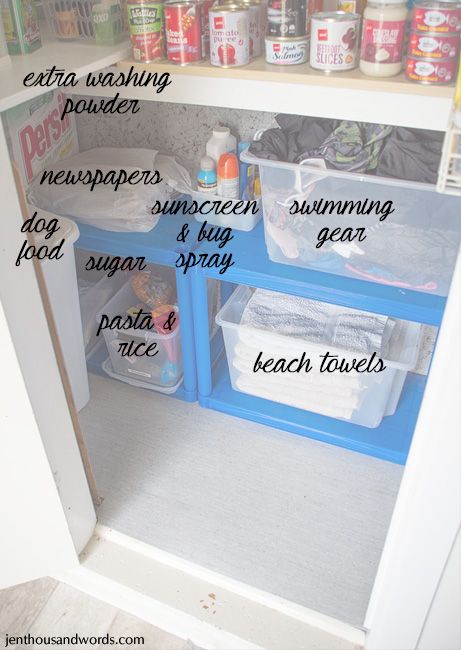 Who doesn't like a before and after?