I wanted to post about this because every single time I get my loyalty cards out at a store the checkout person says, "That's awesome," or "You're so organised!" or "What a good idea."
I'll be up front and say it's not even my idea - I saw it on Pinterest. But it's a really neat way of carrying your loyalty cards around without cluttering up your wallet.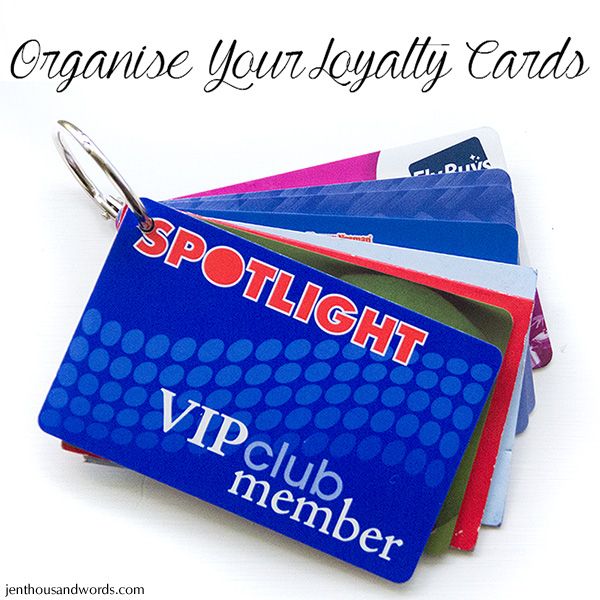 Yup, it's that simple - punch holes in the corners and put a ring through them. I got my ring from the dollar store - you can also find them at scrapbooking or craft stores in various sizes.
I use my Cropadile tool to punch the holes. I bought this tool years ago for scrapbooking (it sets eyelets silently and it has a large and small punch) but although I haven't scrapbooked in ages we use the punches ALL the time to punch all sorts of things. Any punch that will go through plastic will do.
I punch the first card, then for subsequent cards I line them up ...
... and punch through the first hole and through the new card, so that the cards sit neatly together.
Be careful to check the back of your card - don't be like me and punch through the swipe strip. Most loyalty cards are scanned or simply shown to the checkout person, but some will need to be swiped, so it's better to put the hole on the other end.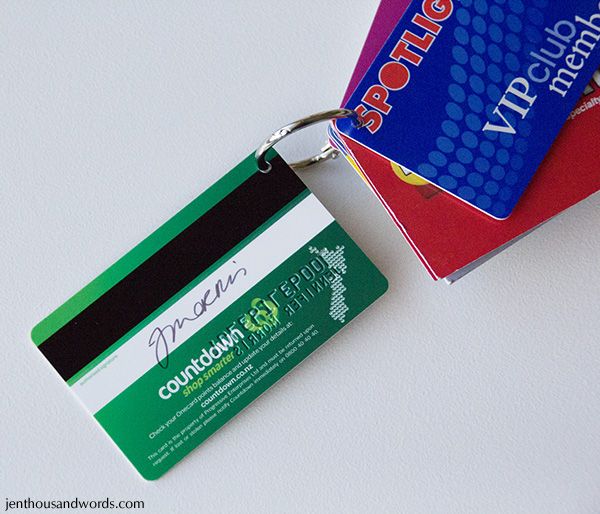 This system also works with cards that open up and get stamped.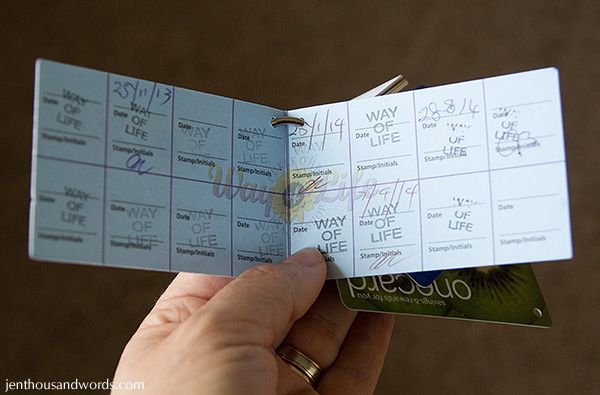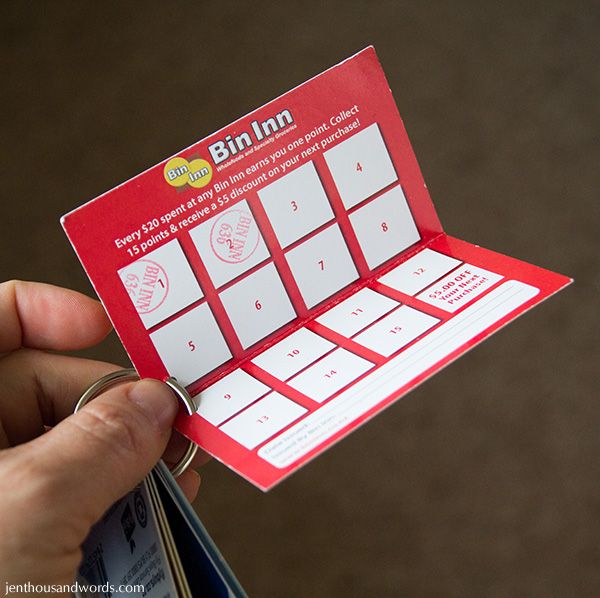 I store my cards in the cellphone pouch inside my handbag - it's not big enough to hold my iPhone anyway.