As you know (after all, I've done a
whole series of posts
about it), I've been walking just about every day since January. That's a lot of time outdoors in all sorts of weather. For most of the time I've been wearing these walking clothes: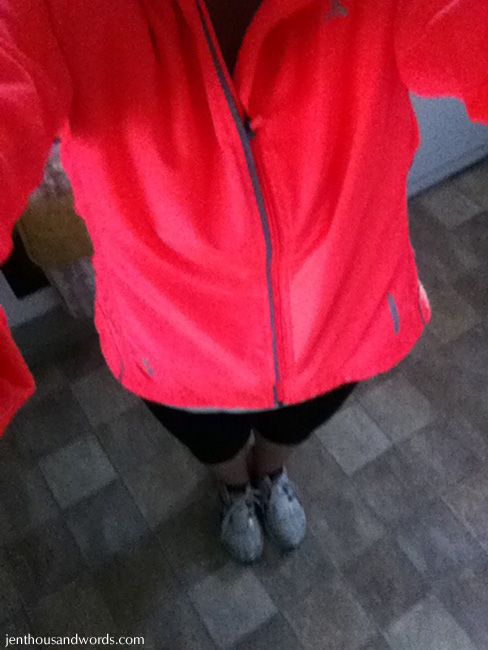 Yup, those are cropped leggings. They are super comfortable but now that spring has arrived and I'm wearing knee-length skirts more often, I've noticed that the lower half of my calves are slightly less pasty than the upper halves.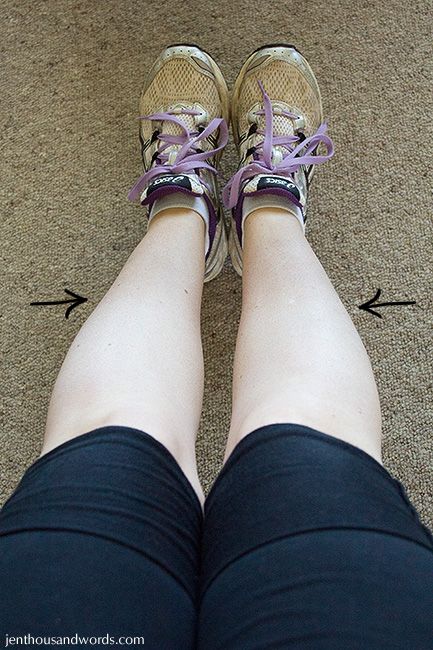 Grant says I'm wasting my time posting a picture as you can't really see it, and says he can't really notice it in person either, but I can definitely see it. I notice it in my
what I wore
photos in which I'm wearing skirts too.
I'm glad that it's not that visible in person and want to correct the problem before it gets worse. As you can see in the photo above, I've taken to folding my cropped leggings up to knee length. Not the best look! I really need to
get some new walking shorts
as summer approaches.
So take this post as a warning - if you tan more readily than I do, beware the half-leg tan and either use sunscreen or wear walking clothes that won't result in your legs looking like a
Top Deck
.