This post contains affiliate links, which means I get a small amount of commission should you choose to click through and order products. I wouldn't be a Blurb book affiliate if I didn't already love their products, and wanted to share some discounts with you. Oh, and scroll to the bottom for Fashion Friday.
If you were busy with the leftovers this weekend, that's okay. Blurb has just added an extra promotion to make sure you can still save big on your gift books.
Save
30% off print book orders $175+ with code:BLURB30%
or
25% off print book orders $150+ with code: LARGEGIFTS
through until 9 December. Now's the perfect time to create those gifts! Or order something for yourself - I've just ordered my 2013 family photobook (finally!) and saved 25%, which was about $36 - not bad.
And now for Fashion Friday.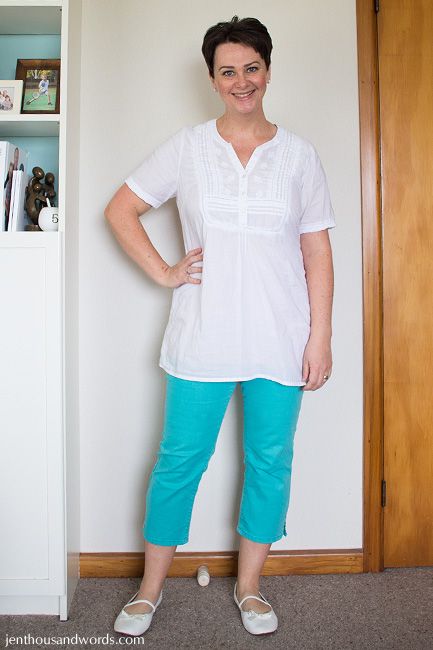 Top: Tesco
Turquoise capris: thrifted
Shoes: Tesco kids department (on sale)