Now that it's finally arrived at its destination, I can share photos of the quilt I made for my mom for her birthday, although it didn't arrive in time. She lives in Norway and although I sent it two weeks before her birthday it only arrived a week and a half after her birthday.
The quilt measures 151cm x 186cm (60 x 73 inches) and features a stacked coin design in pink, turquoise, white, and brown.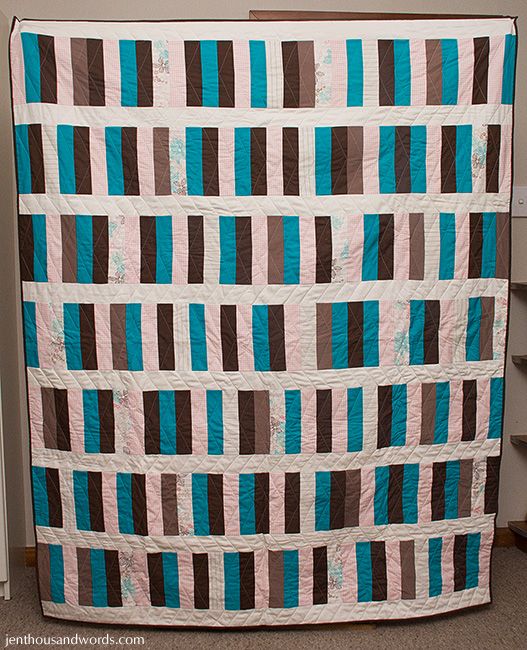 The back is pink and white gingham.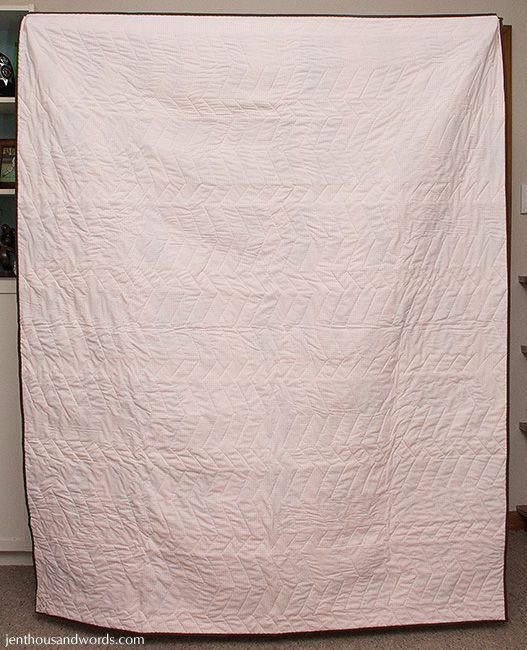 I used my walking foot to quilt a chevron pattern.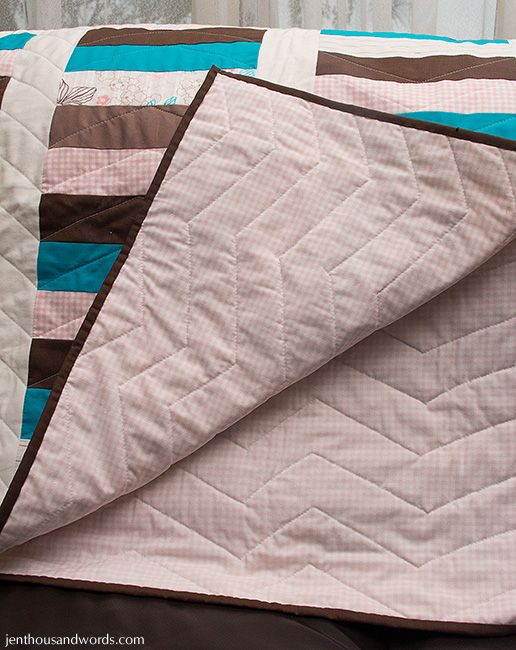 It's bound in brown.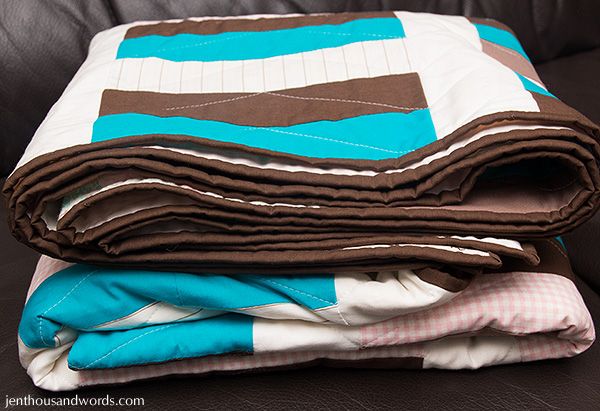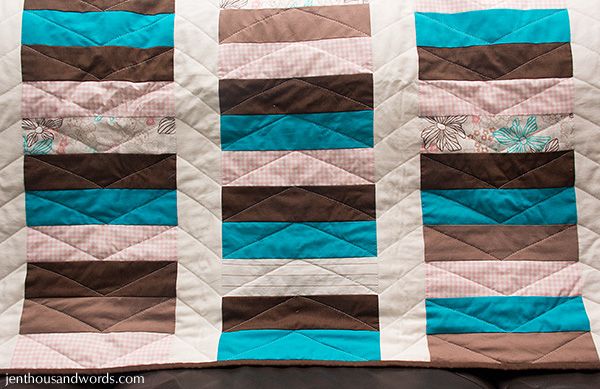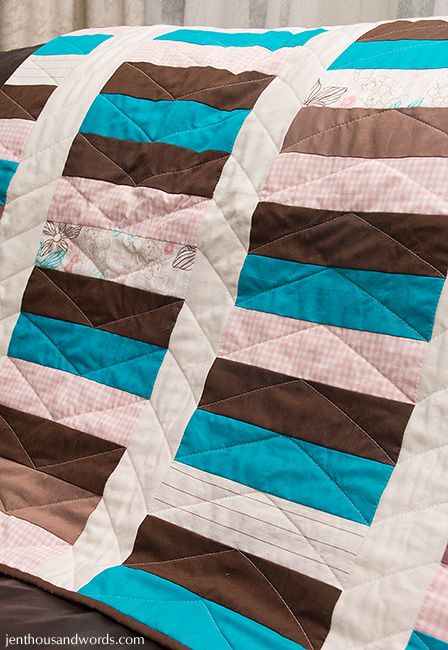 Of course I had to add a little embroidered label.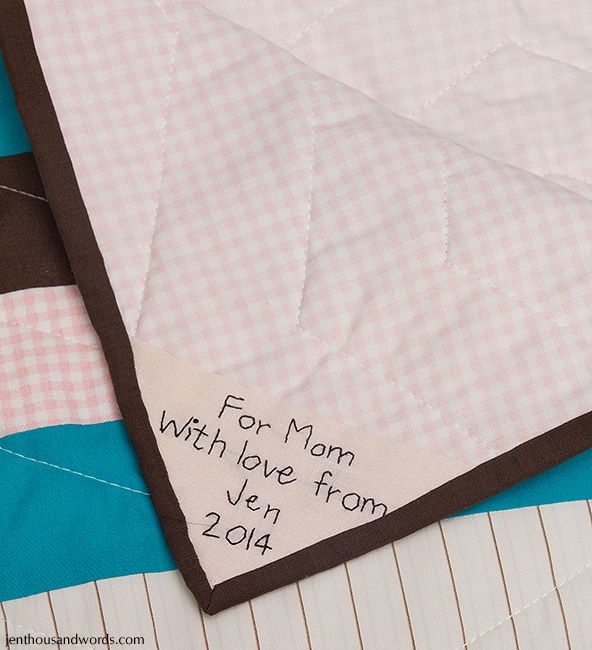 My mom loves the quilt, and I love thinking of her snuggling under it through the Norwegian winter.