If you have a bag of salad spinach that is approaching its best-by date, or starting to wilt and look pathetic, and you know you won't finish it before it spoils, just pop a clip on it ...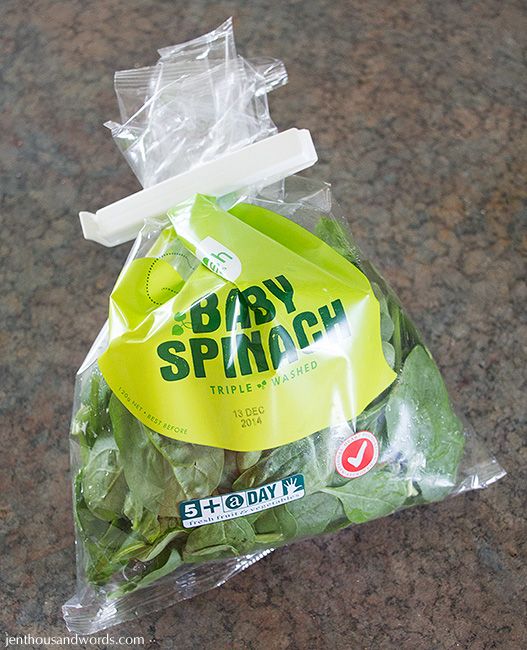 ... and throw it into the freezer. Once it's frozen, you can squish it with your fingers to crush the brittle spinach ...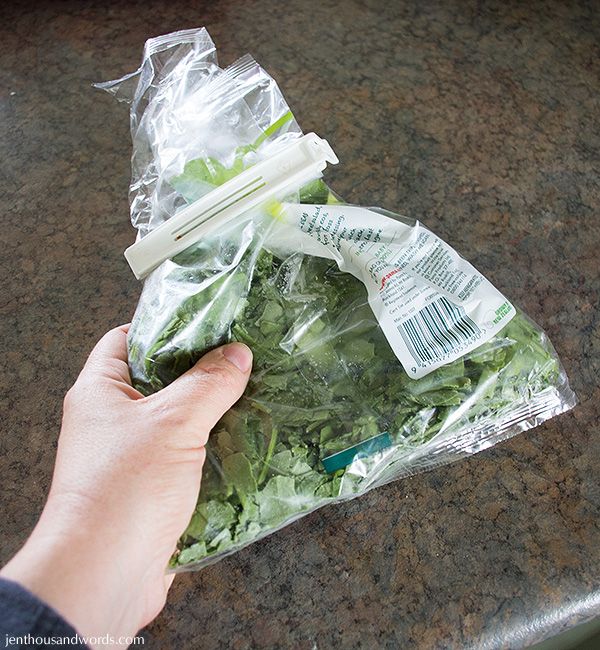 ... and you'll have free-flowing shards of spinach, ready to use in any dish or green smoothie. I like to sprinkle it into my beaten eggs when making omelets, and add some feta cheese once the omelet is cooked.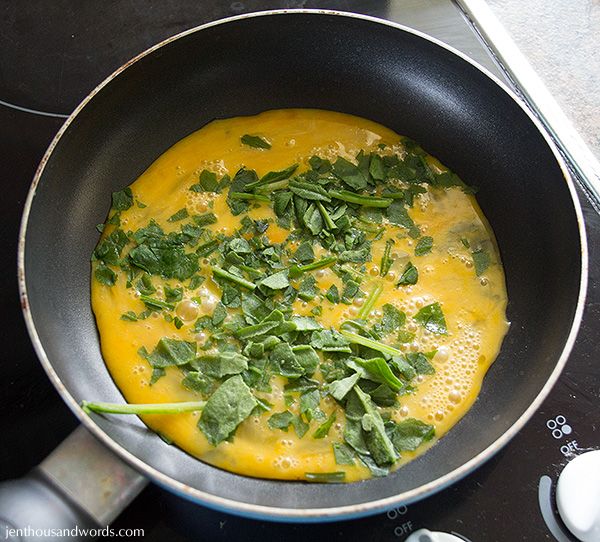 It prevents waste, and creates a convenient way to eat more spinach! I hope this little tip helps someone.