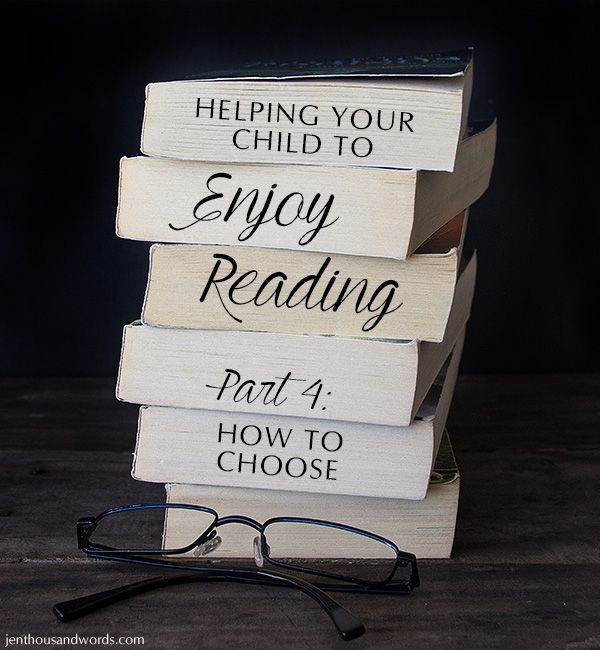 Make a game of it
Walking into a library makes me feel excited and at home - it's one of my Happy Places. But even I sometimes feel all at sea when choosing books. Which books, out of the thousands of books, to choose??
Sometimes I play little games when picking out books, and they might be fun for your child to play if he / she doesn't know where to start. You could make a scavenger hunt out of choosing books but using the little rules I sometimes use:
A book by an author whose first or last name starts with A (or any other letter - perhaps your child's initial)
A book that mention physical objects in the title (The Notebook, for example would be one)
A book with "The" in the title
A book by an author who shares your first name
Two books from a bottom shelf and two books from a top shelf
Three books that are a particular colour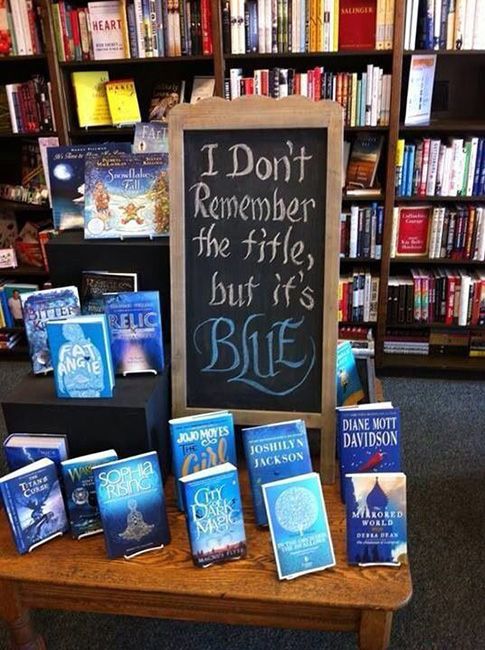 You get the gist. Make up some rules, or even just one rule, and get them to follow that. Obviously they can read the blurb (or even start reading the book) and choose books that they might actually like, but setting parameters sometimes takes the overwhelm away. If your child knows they only have to / can only choose books from the bottom shelf, that narrows down the overwhelming field and can make it easier to choose.
Allow plenty of time
I find it hard to choose books when I'm rushed, so when I go to the library I prefer to allow myself plenty of time to peruse and decide. Make sure your child has the time to explore and choose. Try to allow enough time that your child can even start reading books and see if they like them before checking them out. Luckily the library is one place that it's not a hardship to sit and wait for someone! Pick up a magazine or a book and enjoy the down time.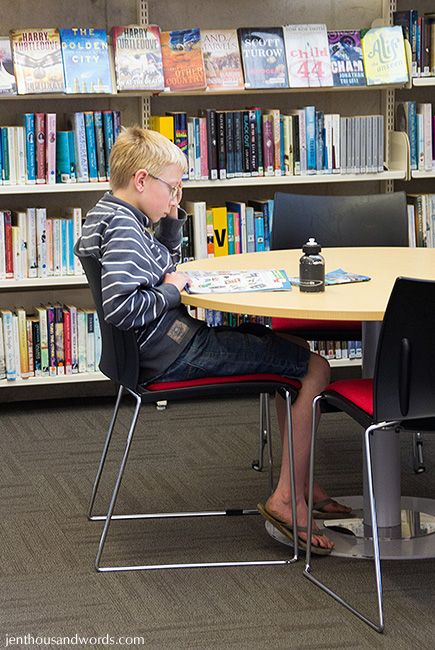 Ask around
It's really helpful to elicit opinions. Ask the librarian which books are popular in your child's age range. Ask other parents (in real life or online) which books their kids enjoy. Word-of-mouth recommendations have helped us find amazing books that my kids have loved.
Keep lists
I have lists and spreadsheets - like I said, that's a whole other post, which I'll share tomorrow.
It's helpful to have a list somewhere to jot down recommendations - if you hear a friend mention a book, see a book review online, hear about a popular book, then jot it down on your list and when it comes time to choose books you'll have somewhere to start. If your child really enjoyed a particular book then take a note of the author in case they have written more.
The internet
There are websites which share book recommendations with the premise of "If you enjoyed book X then you'll probably enjoy Book Y". If your child enjoyed Harry Potter, for example, then Google "If you enjoyed Harry Potter" and see what comes up.
Come back tomorrow if you're interested in the elaborate systems I use to manage my entire family's reading material :)