If your child doesn't enjoy reading, it sometimes helps to identify exactly why. It might be a reason that is easily addressed.
For example, they might only read at bedtime, but the overhead light hurts their eyes - it's easy to provide a lamp to read by.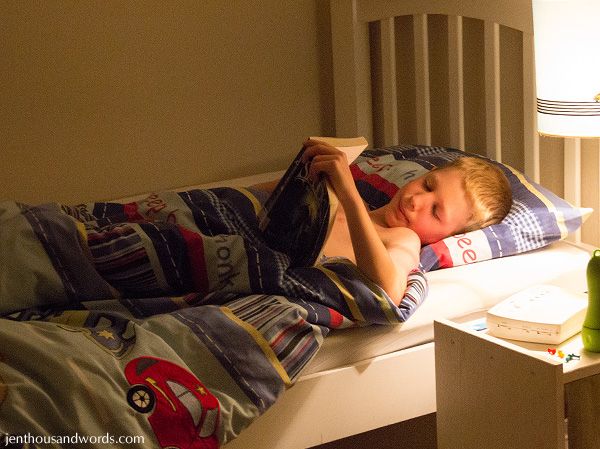 Or maybe they've always been given reading material that is boring to them and doesn't capture their interest. If your child says that books are boring, then that's your cue to throw every kind of book at them imaginable - non-fiction books, comic books, magazines, funny books, historical books, books about animals and books about celebrities they are interested in and books about food ... you get it. Surely there is
something
that tickles their fancy that they will want to read about. For example, Daniel doesn't enjoy fantasy books, but Noah does. They both enjoy books with interesting facts, and books like The Guinness Book of World Records. And we only discovered that by trying many different genres.
Maybe your child is finding it hard to find time to read. Is there down-time in their schedule, outside of play time, for them to dip into a book? Or are they too tired from or busy with all of their other activities?
Or maybe their reading age differs from their actual age. If your child has a reading age that is younger than their actual age, they might be bored rigid by the infantile books available to them. Audiobooks can be helpful here, providing suitable stories without the challenge of wading through the words. They are especially helpful if your child has a matching printed book to read along.
Or if your child has a reading age older than their actual age, it might be tricky to find suitable reading material that interests them and isn't too advanced. Just because they can read the words easily doesn't meant the storyline is suitable. You may have to spend some time investigating suitable books - I'll cover that in a future post.
Perhaps your child is overwhelmed by choosing books. Daniel hates picking books at the library, so I've taken on that job - I have a whole post covering my methods coming up. Now we're both happy and he always has something to read and enjoy, even though he reads at a phenomenal rate.
Maybe your child doesn't have a comfortable place to read - perhaps they share a bedroom with a noisy sibling, or the lounge always has the TV on. If this is the case, you can make sure to provide them with a peaceful and comfortable spot for reading, and the problem is solved.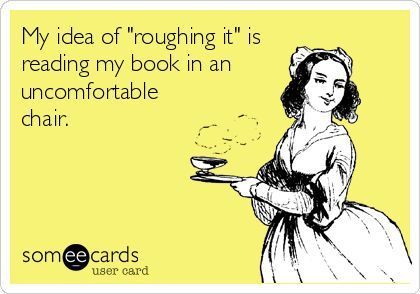 Maybe your child has the idea that they have to finish every book. Relieve that pressure by assuring them that they are free to stop if they aren't enjoying it, and try another book. I do insist that my boys give a book at least 3 chapters (2 if they are long chapters) before making that decision, as some books take a bit of time to get going, but they can ditch a book after that if they can't get into it. They are more likely to try out different books if they know they don't have to read the whole thing if it's not to their taste.
Or maybe you can't identify the problem at all and your child just Simply Doesn't Enjoy Reading. Hopefully some of the other tips in this series will help to overcome that, so please check back tomorrow for the next post. I'm determined to help create more readers!