I filmed this video (see bottom of post) and took these photos before we moved, and thought it was about time I shared them. I use most of the same system now, but I'll use past tense for this post as we are no longer in that home.
Our last home was a (rented) 1960's house which means it did not have a walk-in closet or anything like that. All we had was one small closet in the bedroom: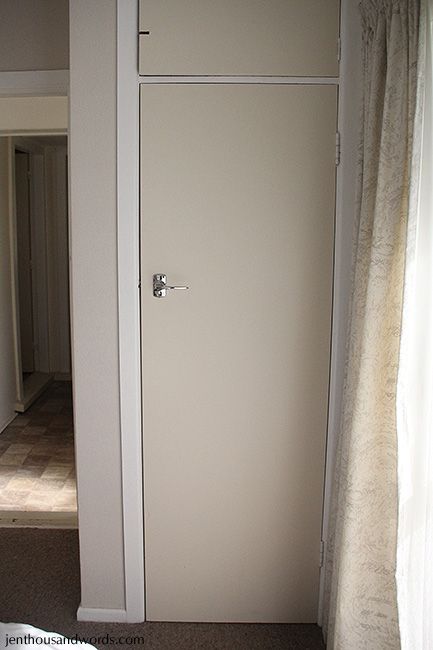 Grant chose to keep his clothes in the guest room closet so I had this one all to myself. My dad moved the hanging rail higher (there was a shelf with a hanging rail beneath it) and I added a portable garment rack beneath it to maximise hanging space.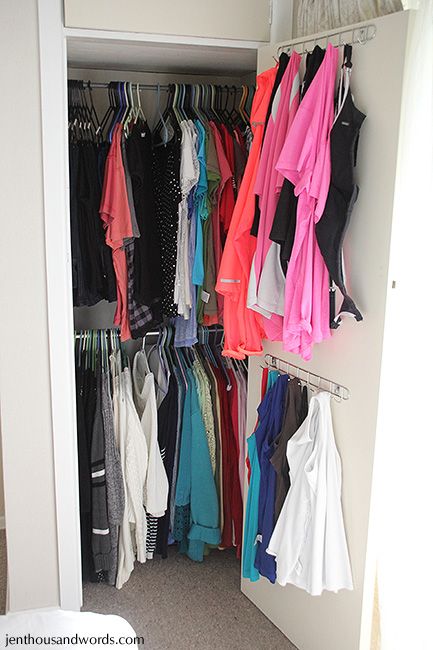 I also added two sets of hooks to the back of the door. The bottom one held my tank tops and camis: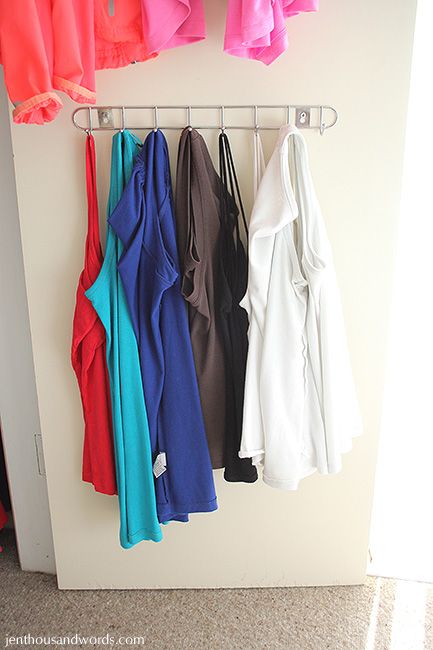 The top one held my workout gear with my jacket on the end and then shorts, top, sports bra; shorts, top, sports bra. Super easy to just grab a set.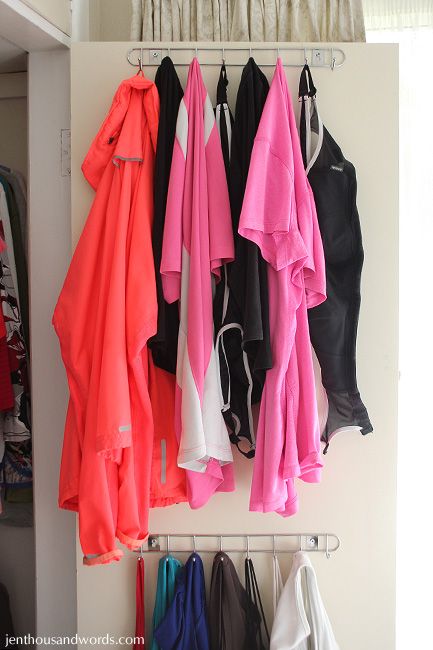 The top hanging rail held my pants and T-shirts in colour order and from short sleeved to three quarter sleeved to long sleeved.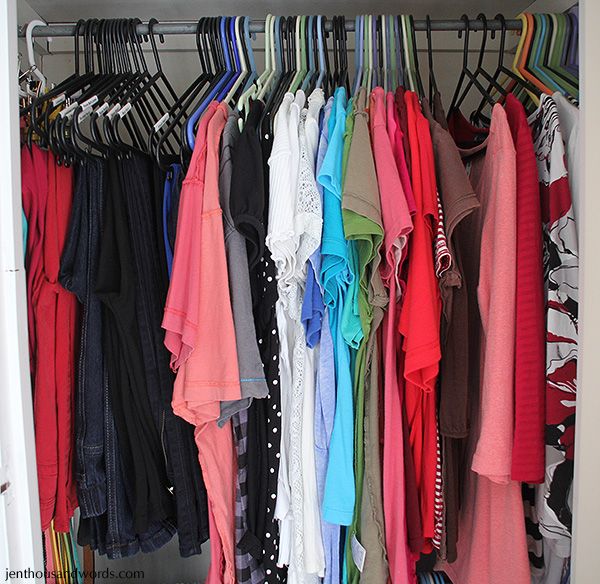 I labeled my pants hangers (
click here
for details) to make it easy to know what was what.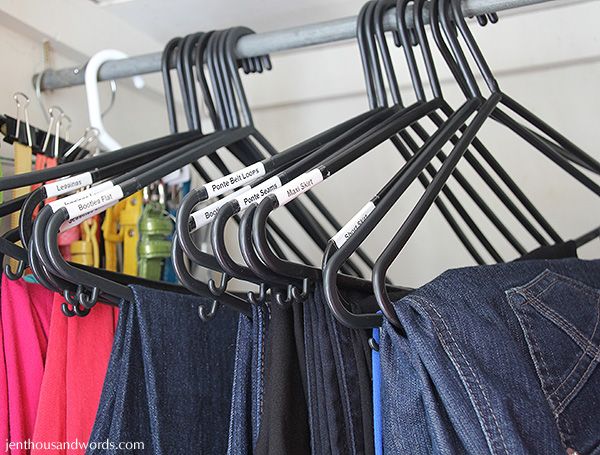 At the end of the top hanging rail I had this belt organiser from eBay: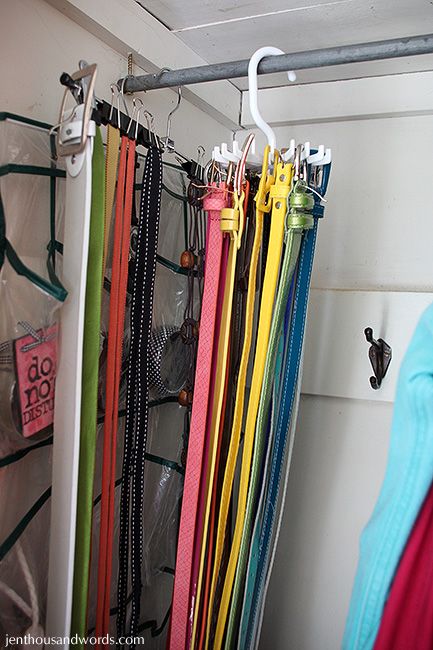 Next to that I had a skirt hanger to which I added extra binder clips to hold ribbons that I use as belts: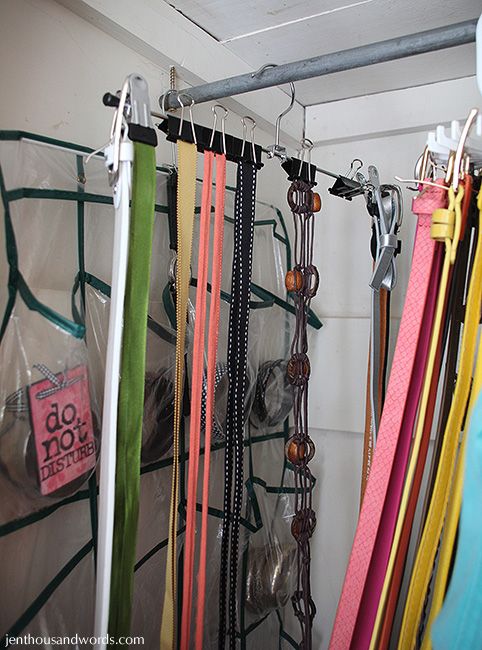 And at the end was a clear pocket organiser (also from eBay) for bangles.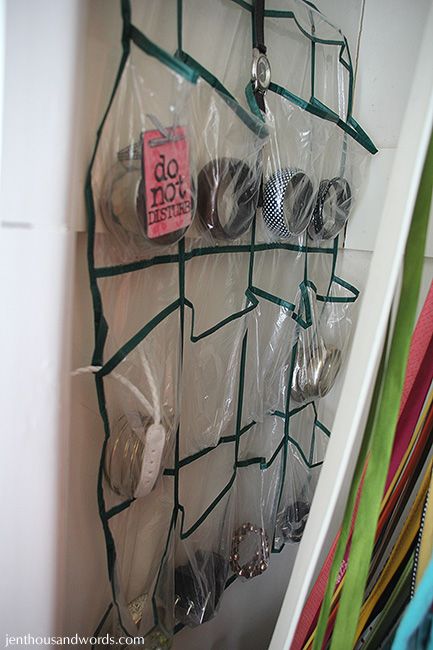 The bottom rail held my cardigans and sweaters in colour order.
In our room I also had clothes in my chest of drawers / nightstand. The top drawer held my underwear and socks. This is what was in the second drawer: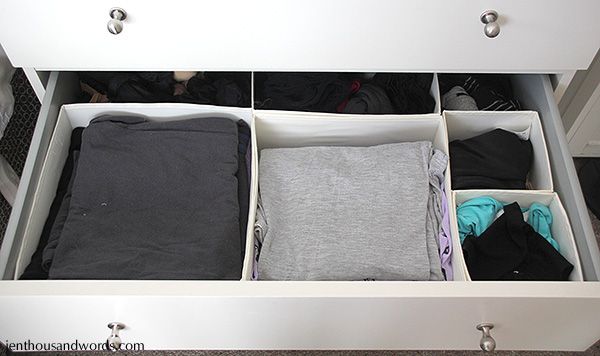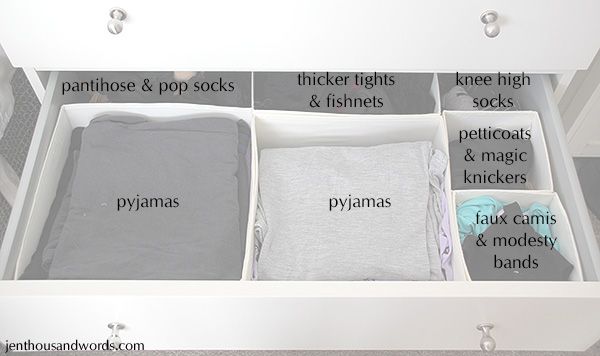 But wait, that's not all! I also used one of the two closets in Noah's bedroom as he only needed one.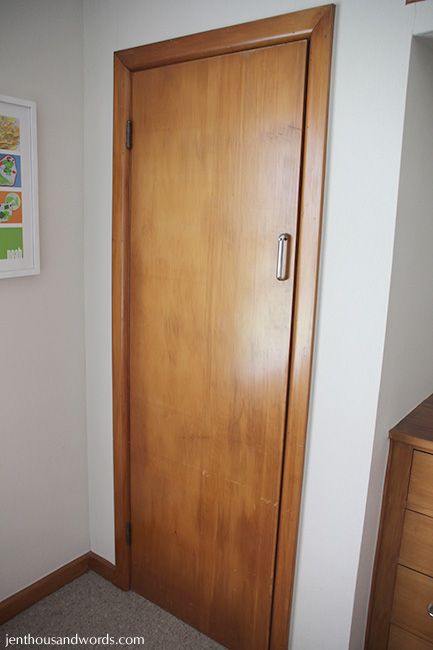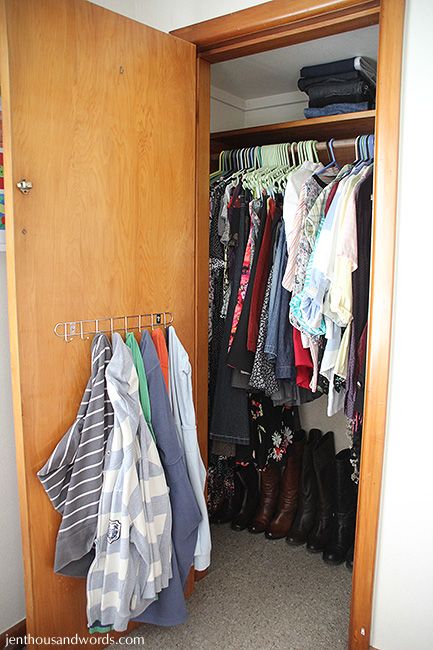 On the top shelf I kept items of clothing that the boys were outgrowing or about to grow into.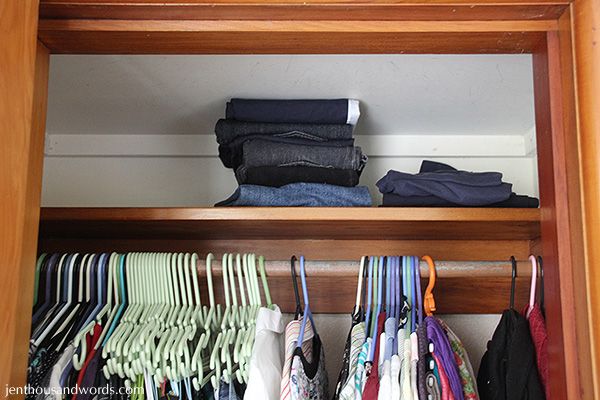 The hanging rail stored my skirts, dresses, button down shirts, and jackets.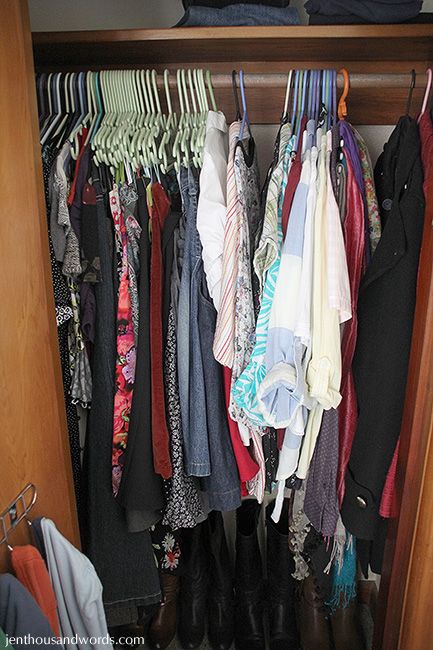 I bought this scarf organiser on eBay.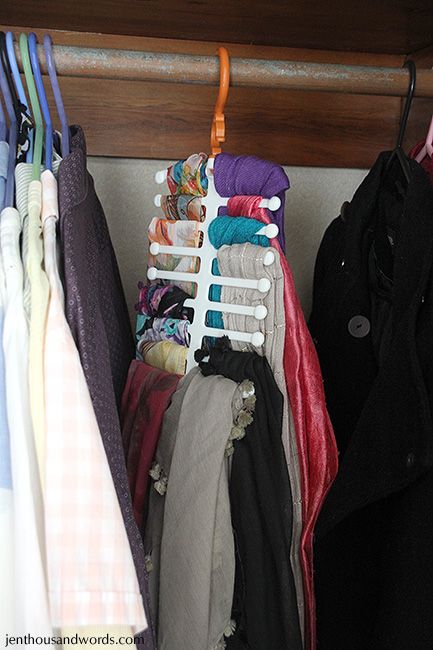 These are my preferred hangers for skirts. I can't remember where I bought them. If I buy a skirt that doesn't have hanging loops I add them.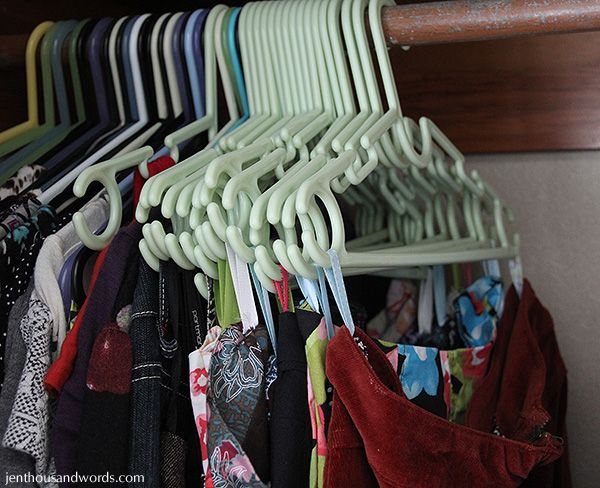 My boots stood at the bottom of the closet.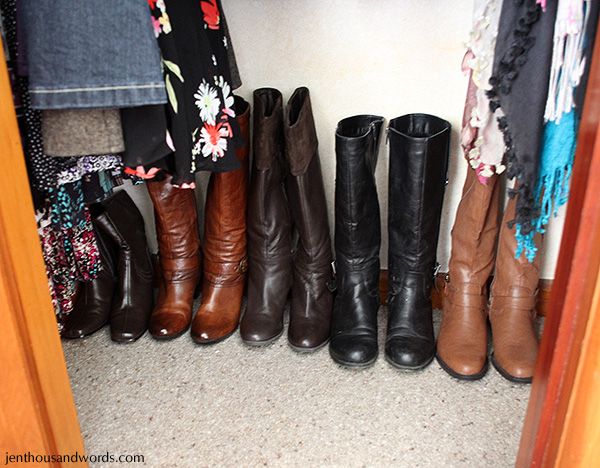 In the hallway I also had a bookcase from Ikea (Billy, with added shelves and Lidingo kitchen doors) in which to store my shoes.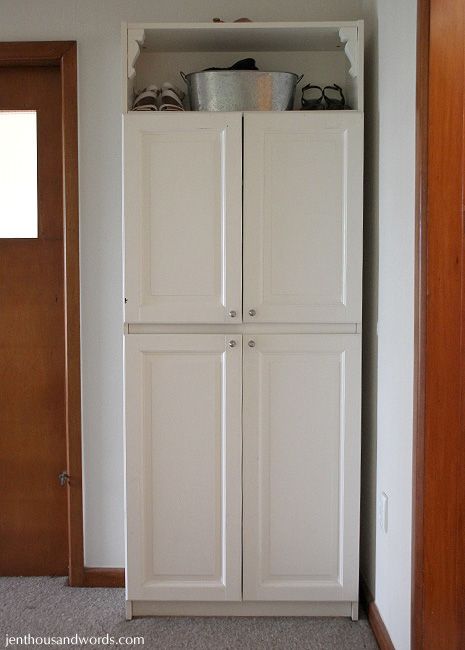 At the top I had two pairs of sandals and a metal bin in which I stashed my flat summer sandals.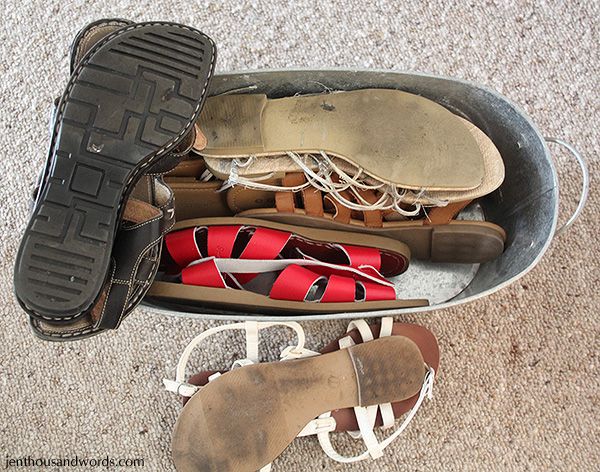 The top doors opened to reveal heels in rainbow order.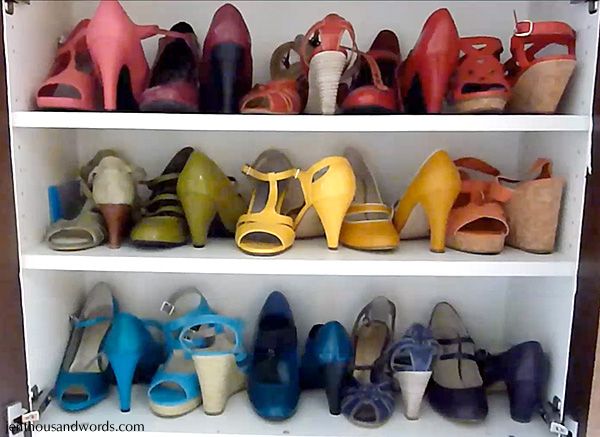 In the bottom I stored the rest of my shoes.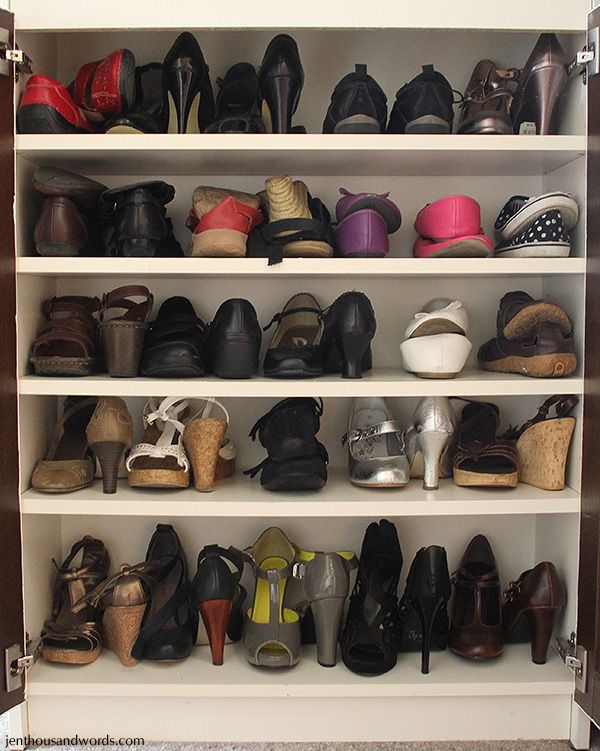 An overview. I know I have a lot of shoes. I'm okay with that ;)
Here is a video tour of my clothing storage (
click here
if the video isn't displaying below.)