I'm a little bit behind in sharing some of the things we've been up to! One of the first things we did in the house after moving was paint the tiles. Here's what the tiles looked like in the kitchen and bathroom: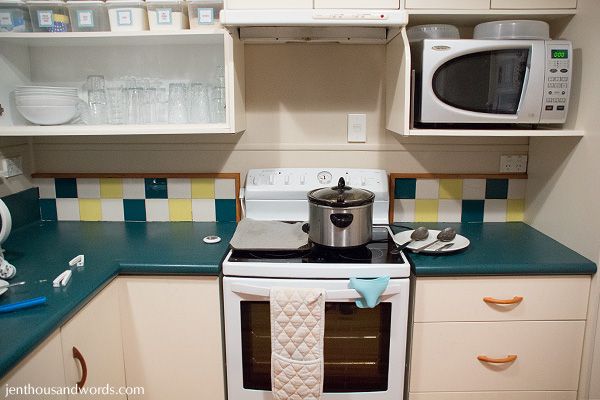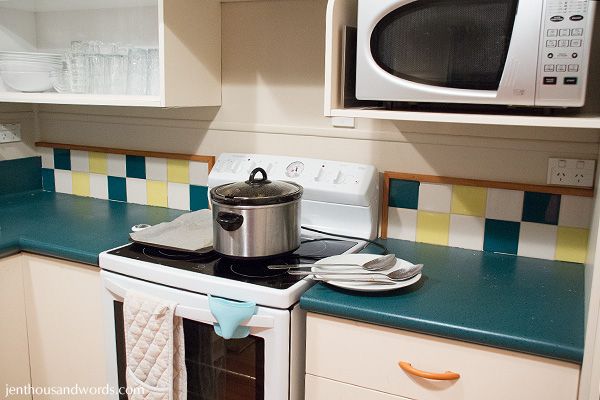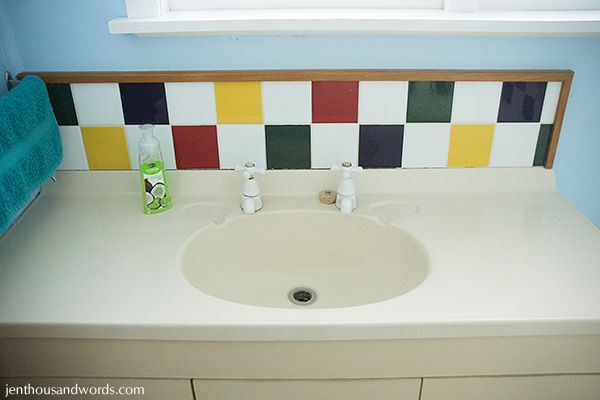 First Grant cleaned them with this product: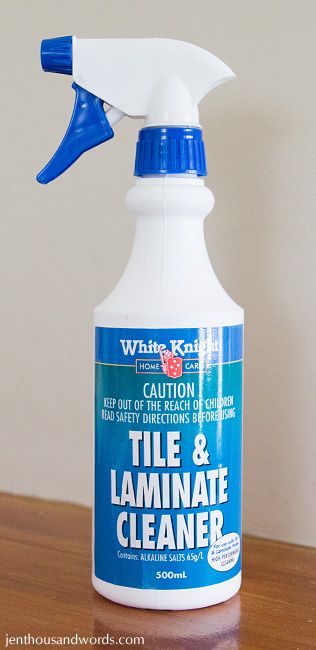 Then I rolled on some primer. (Years ago we painted tiles in the first house we bought in the UK and we used International brand tile paint that included primer, so there was no need for this step that time.)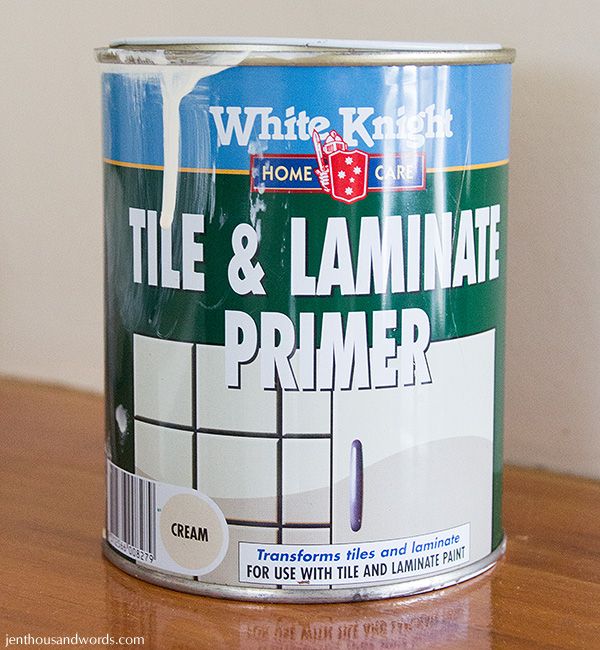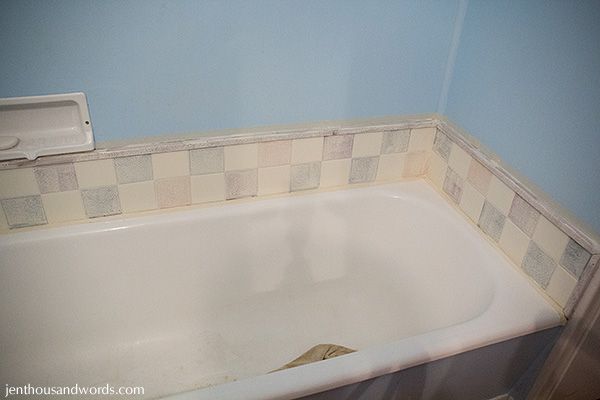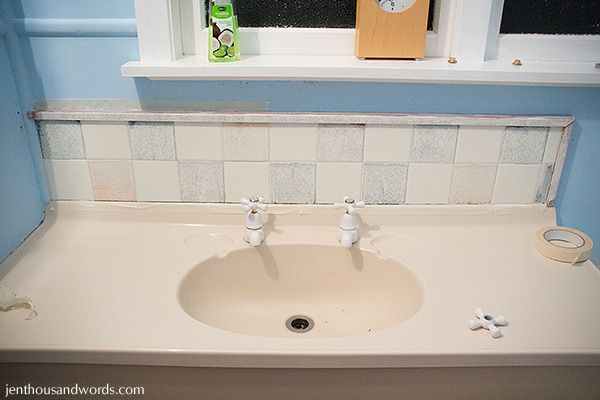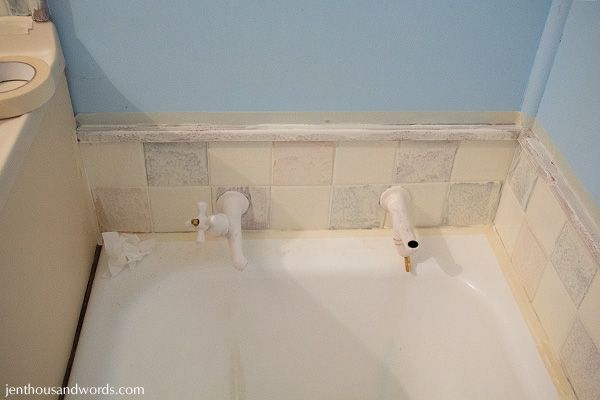 I then proceeded to roll on three coats of tile paint, letting it dry thoroughly in between coats.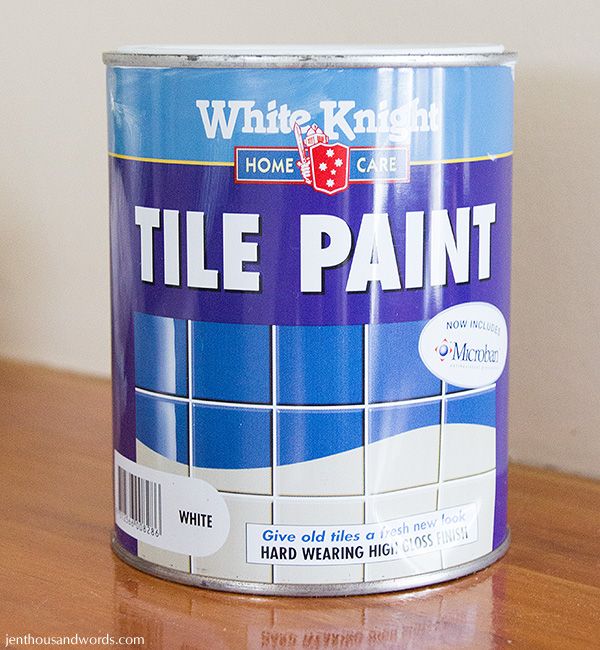 Now, I used a roller for the smoothest finish - a brush tends to leave streaks - but this paint was a nightmare to work with!! The roller left little bubbles which either didn't pop before drying, or popped too far in the drying process, leaving craters. I found the best way to deal with them was to paint, let it dry for about 10 minutes, then very very lightly roll over the bubbles to pop them while the paint was still very wet. It then leveled out before drying.
Although it was a bit of a pain to do I am SO glad that I made the effort as the tiles look so much better now! (As you can see, we also replaced the taps.)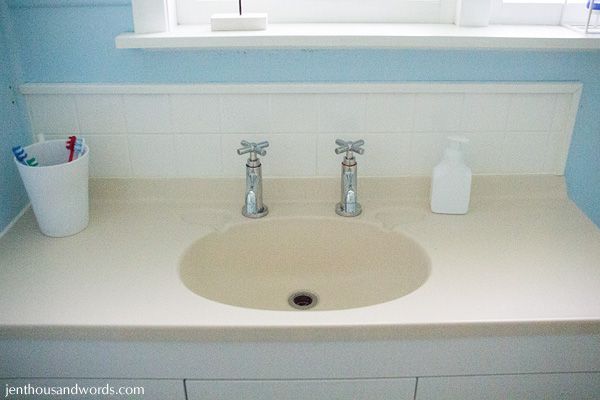 I"m sorry, I really thought I had a photo of the kitchen tiles but it seems I don't, and I really want to get this post up tonight. I'll put one in tomorrow if I remember!
Quick before and after: