Here are the last of the interior photos. Please remember that the wide-angle lens makes everything look bigger than it actually is. (I used it so I could fit more of the room into each shot). These are definitely the "before" photos - especially of our room!
First up, Noah's room. He has the biggest bedroom. We chose to give him that room because Grant and I prefer it darker when we sleep, and his room has two windows. It is also at the front of the house so it is exposed to more noise from the living area and garden. Grant works shifts and needs to sleep at random times, so we had to consider things like that.
The reason that Noah got a bigger room than Daniel is because he has more toys to store and also plays with toys that need a lot of floor space, like train tracks.
View from the door: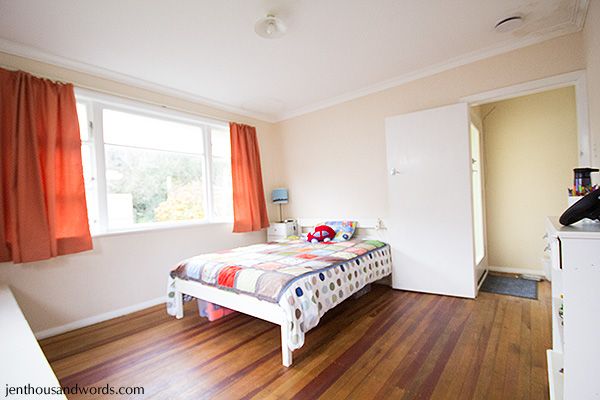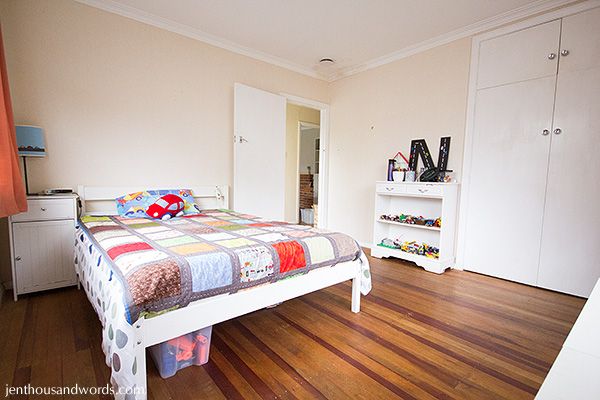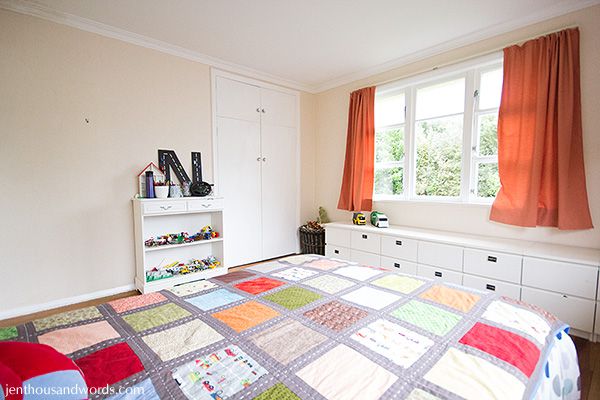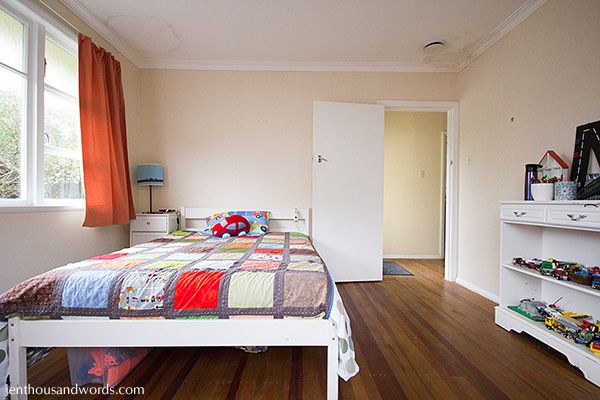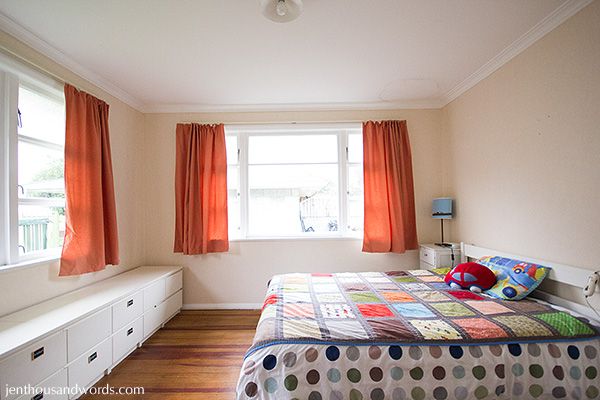 Daniel's room is in the middle: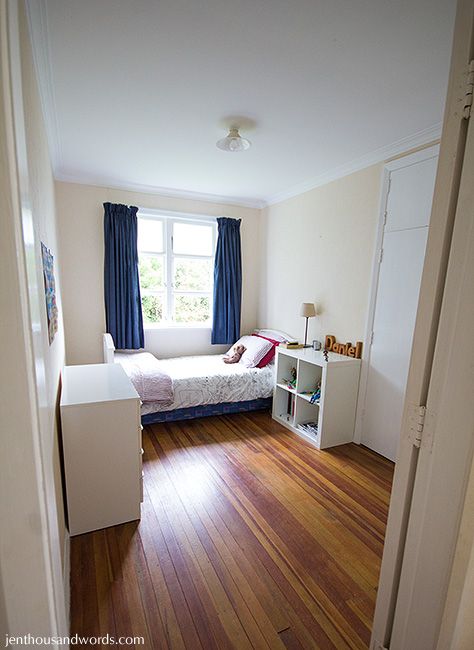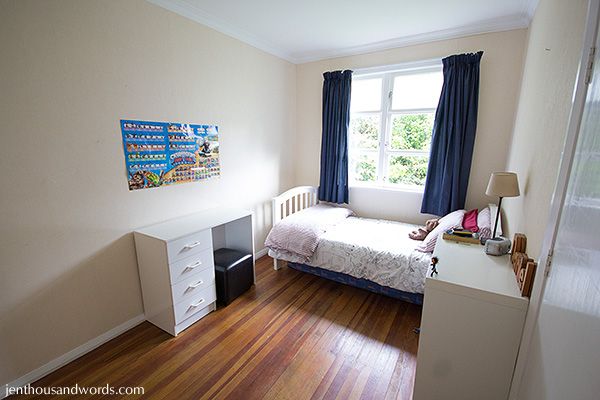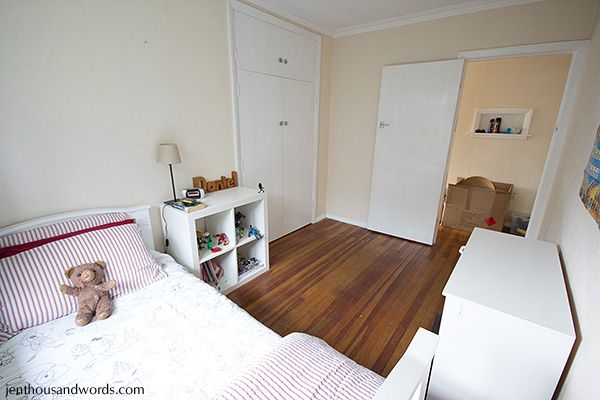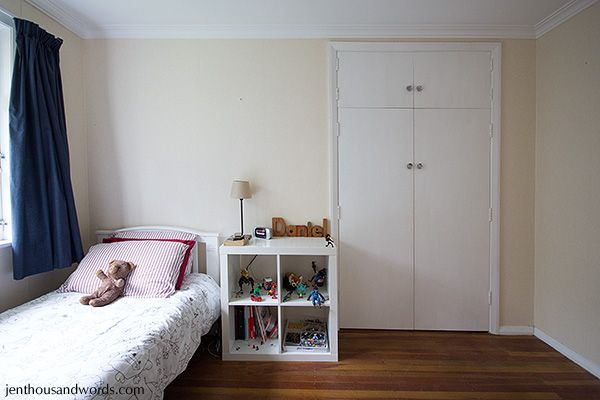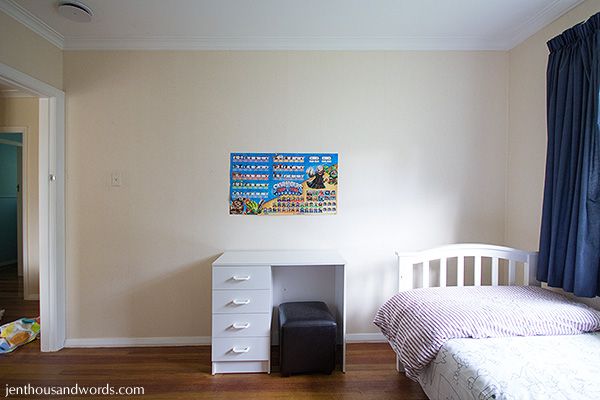 And finally our bedroom. The yellow walls are NOT to our taste - especially not when paired with the orange quilt!