I'm back with some more photos of the house - this time the hallway and living room. I've already made some changes to both, but I'm awaiting some bits before I show you.
This is the view into the hallway from the front door. The thing on the wall dead ahead is an old gas heater that we will have removed: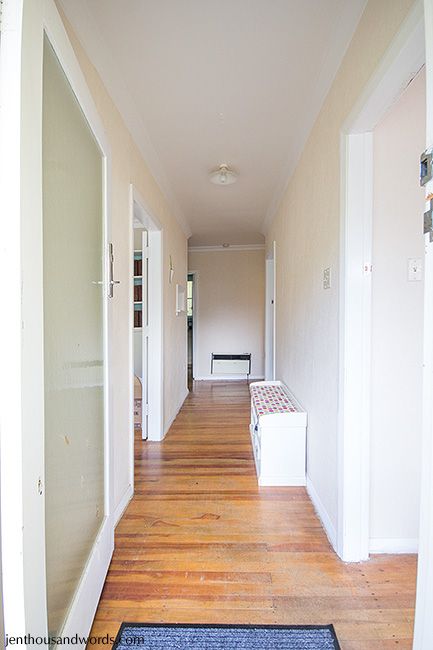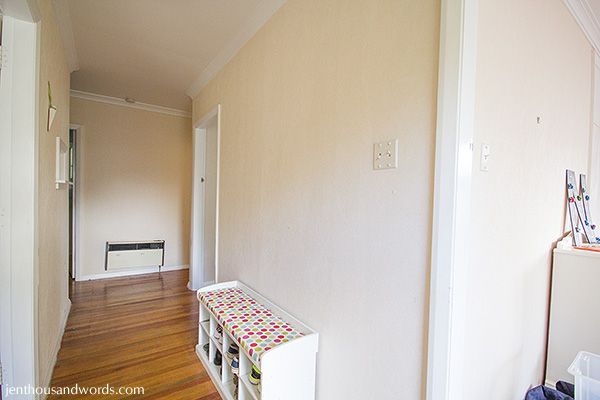 Facing back the other way towards the front door: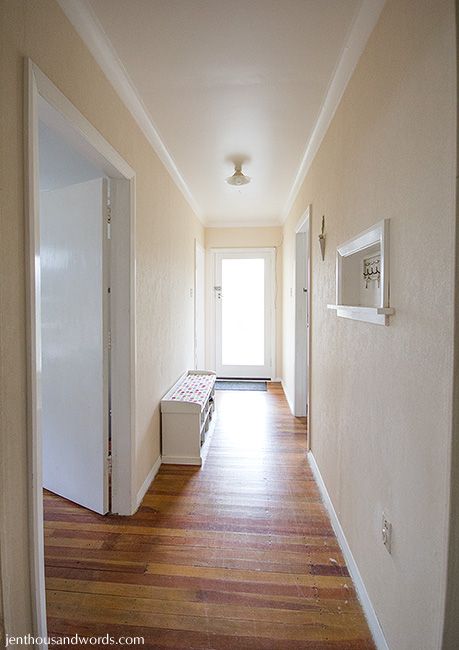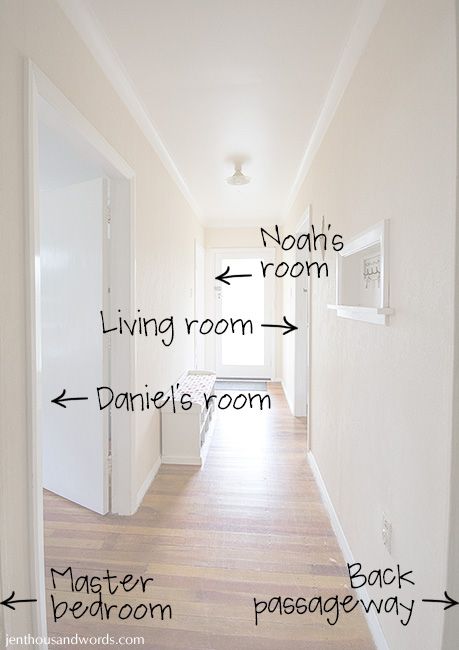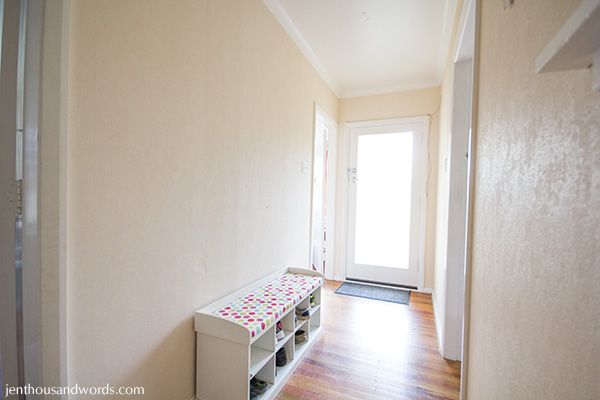 I love that midcentury houses have this little nook in the hallway: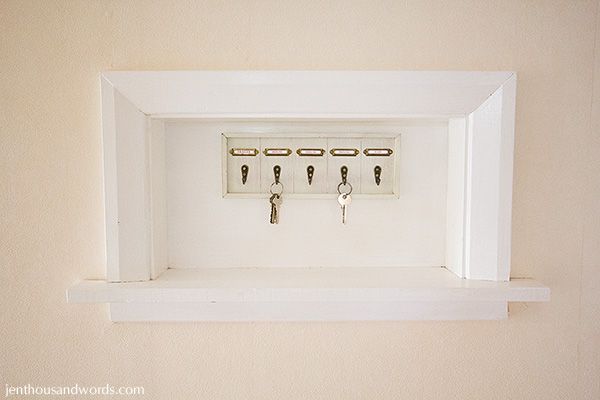 This is standing in front of our bedroom door with the hallway to the left - this is the back passageway. On the right is a door to the bathroom, on the left are some storage cupboards, and ahead is the kitchen. As you can see, I still have boxes to unpack. You can see my shoe storage cabinet just before the kitchen doorway; opposite it is the back door and door to the laundry room.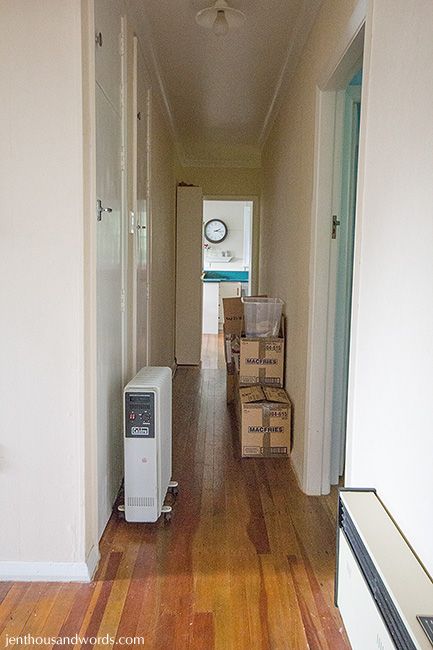 On to the living room. This is the view from the dining room: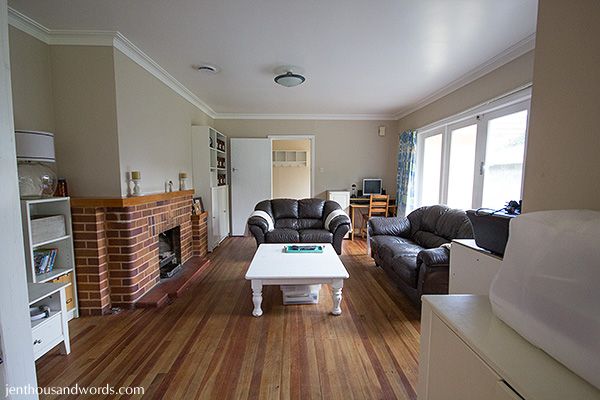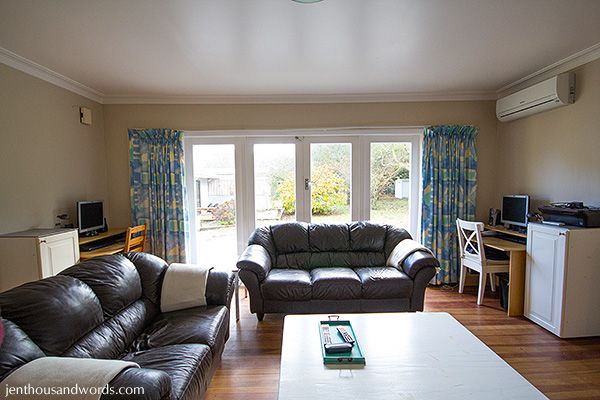 View from the hallway: