On the Saturday before last we decided to take a trip up the mountain, which isn't too far away from us. We can see it from our village.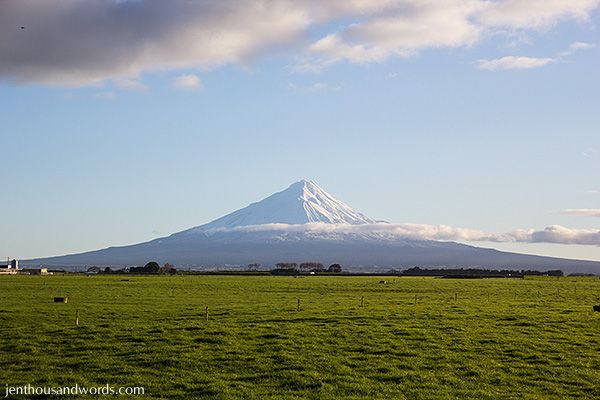 The weather was clear and sunny and absolutely perfect. We dressed in warm layers and waterproof things and hopped in the car for the drive there, stopping to take a few pictures on the way.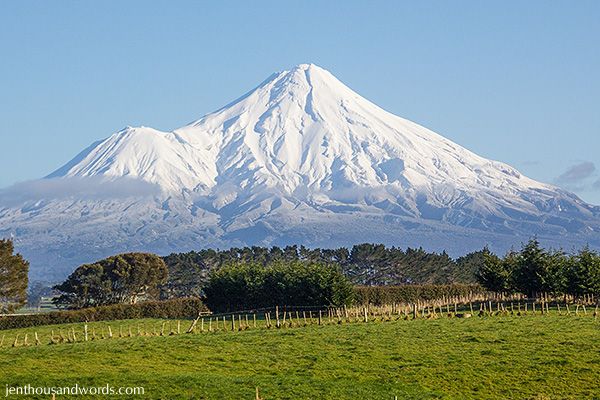 As we approached the mountain we began to see snow on the sides of the road.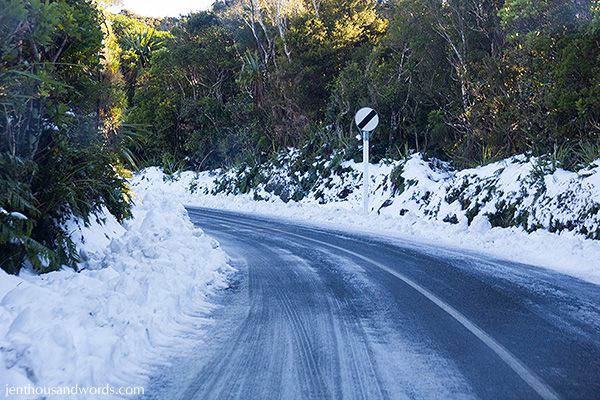 There are two car parks - the lower one has a sign at the road leading to the upper one, warning that you will need snow chains or 4x4 if you continue upward. Our car has 4x4 so we kept going.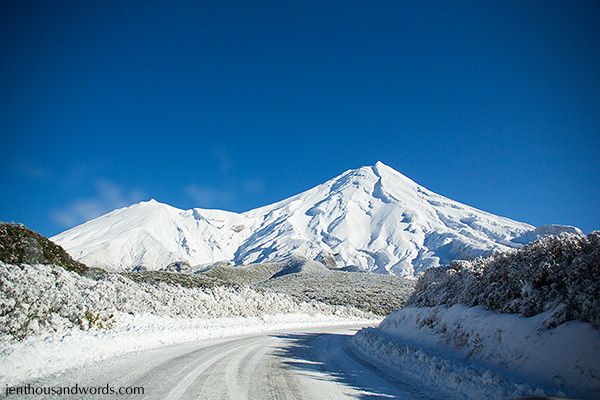 At the upper car park we stopped to have a play in the snow, sledding with our body boards.
The snow was knee deep in places.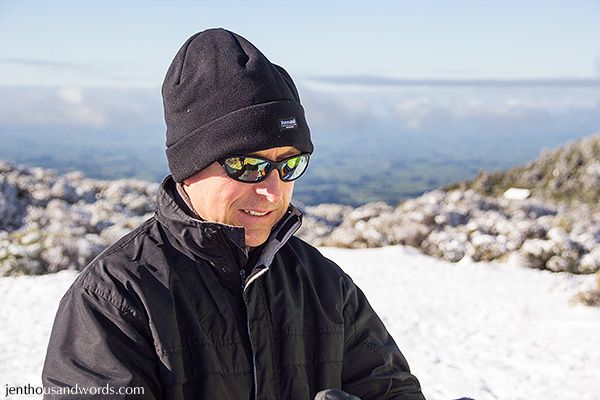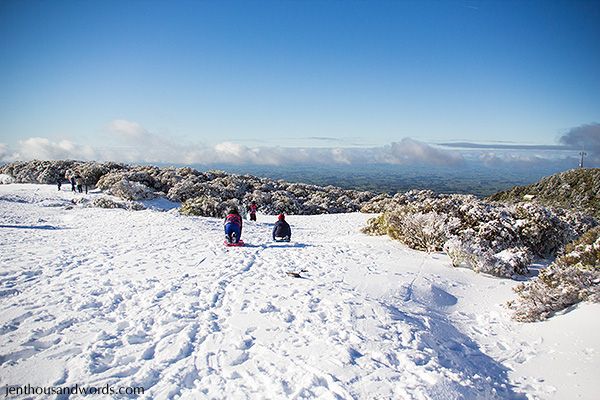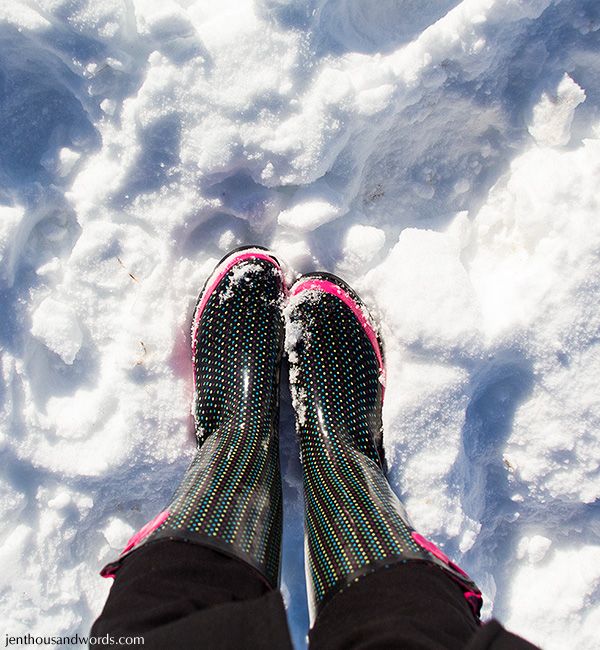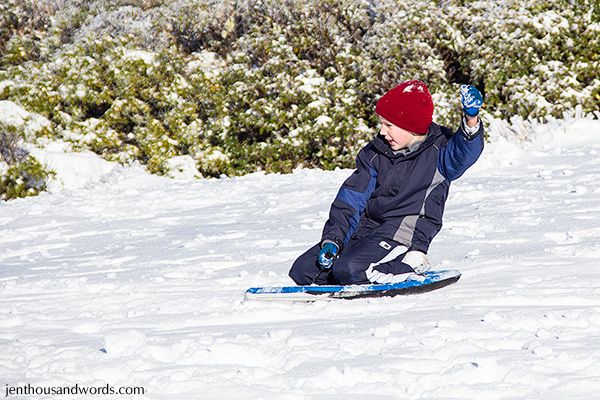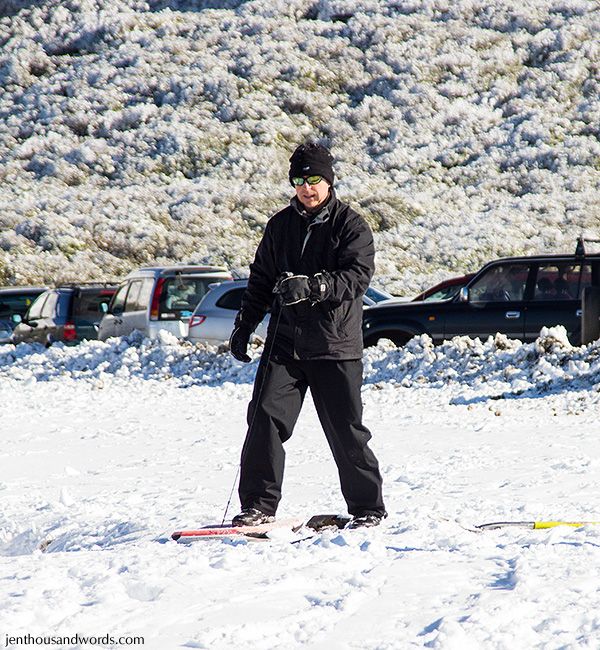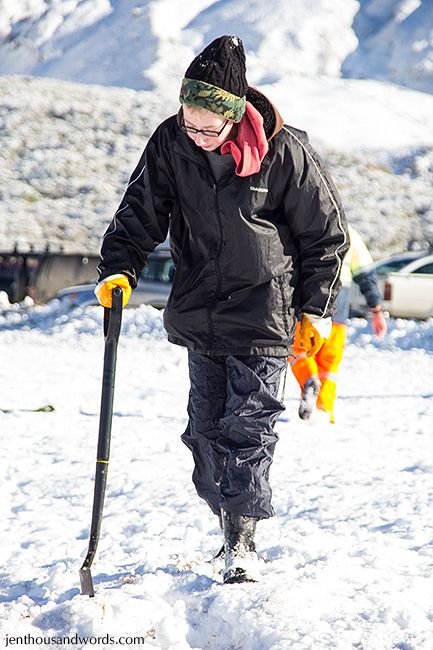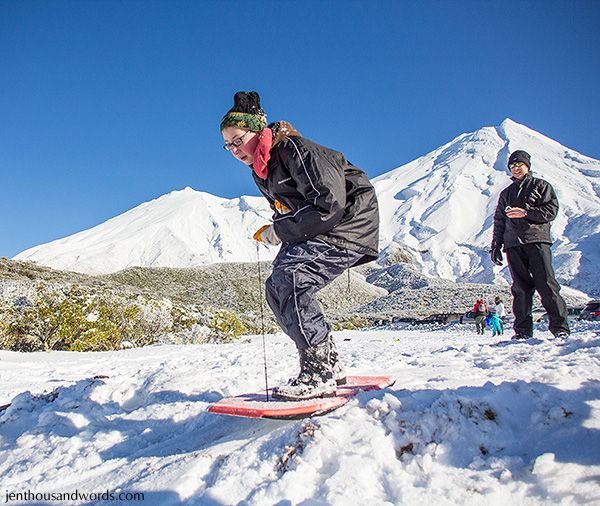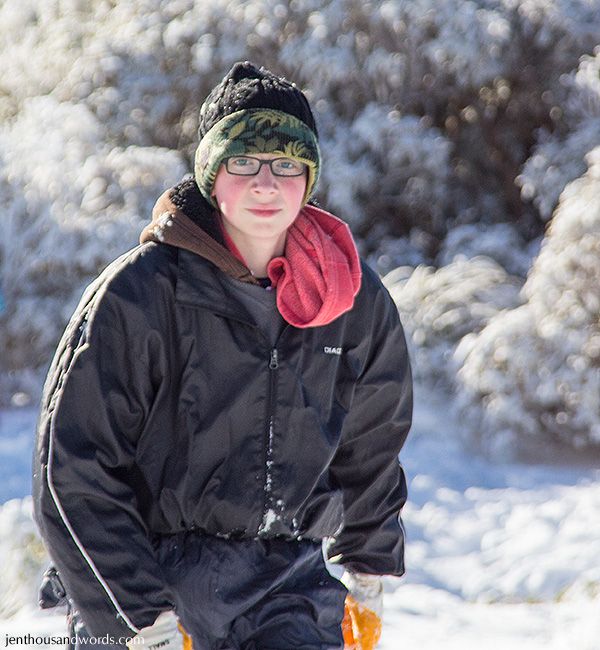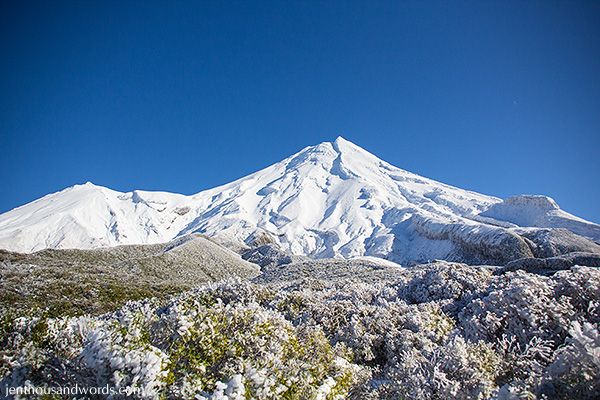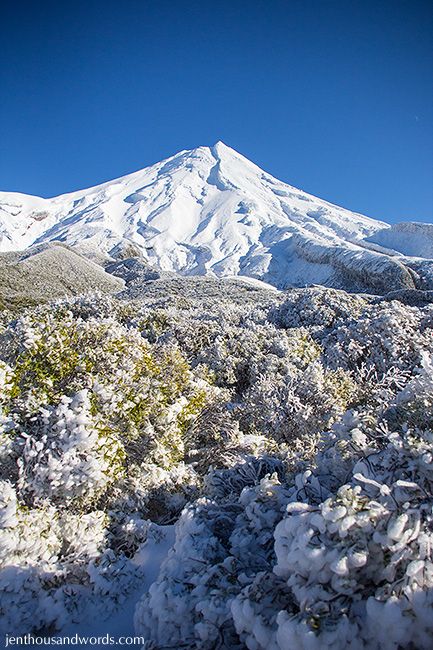 We decided to make the 25 minute walk up to the ski slope. This is the only way of getting there - you can't drive up, you have to be prepared to make the hike!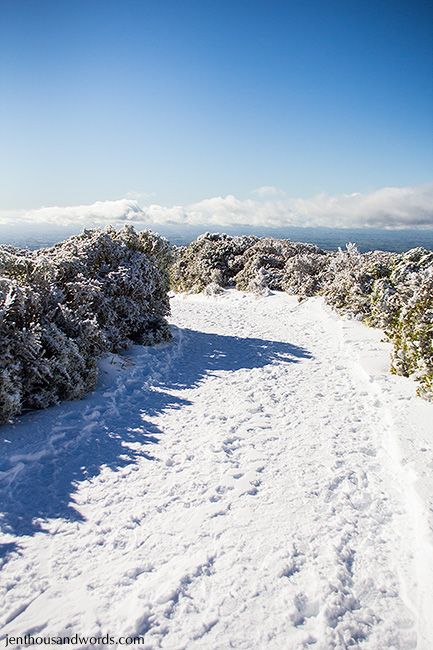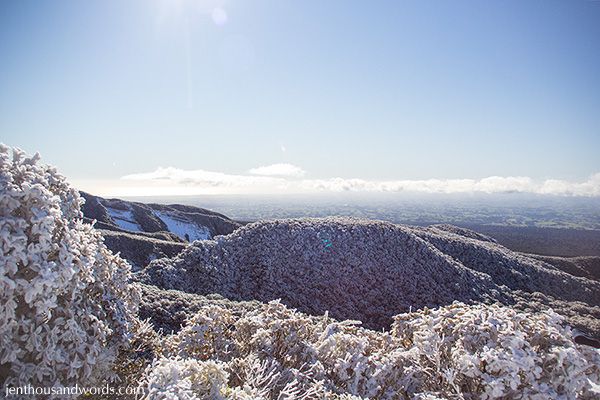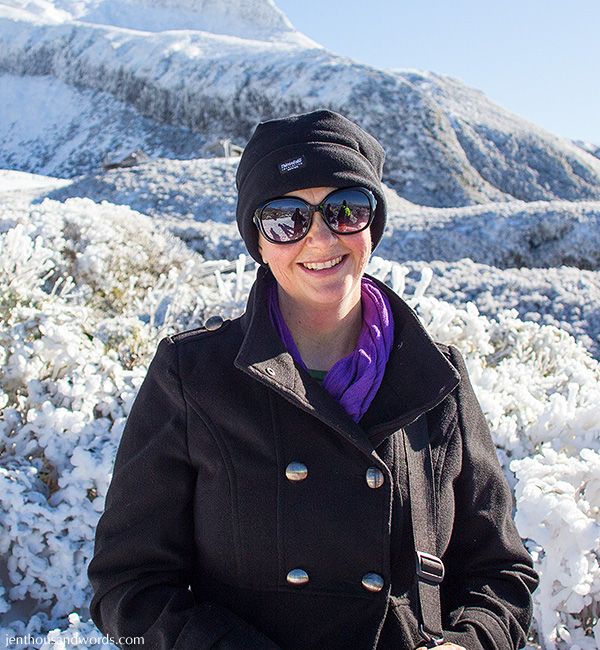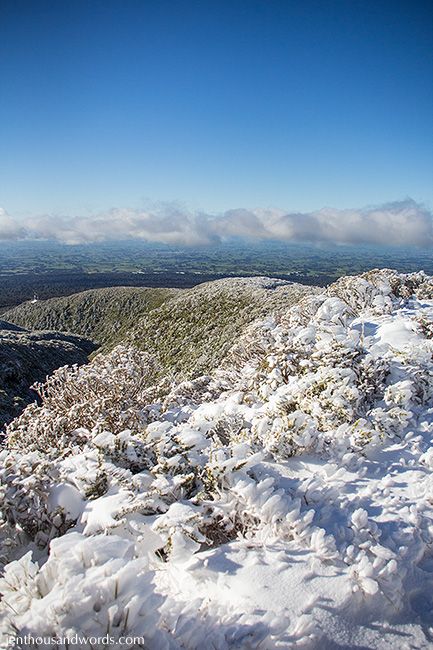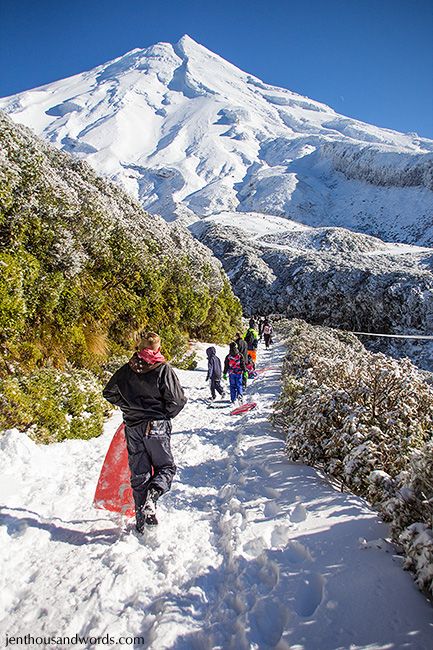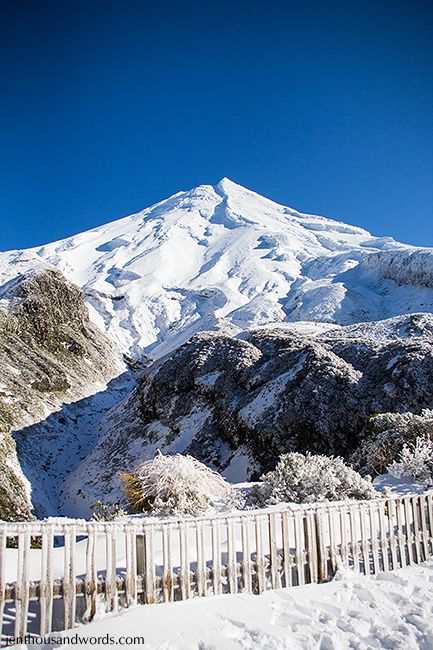 The halfway point has a resting place and we stopped for a bit, debating whether or not we'd continue to the ski slope.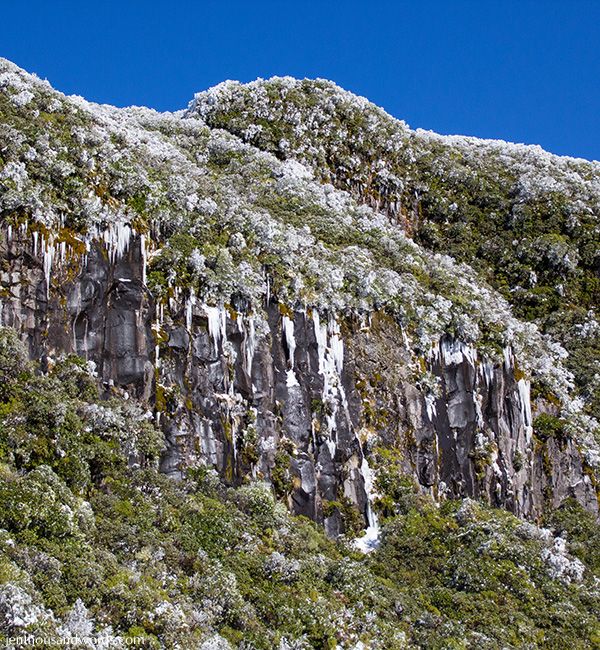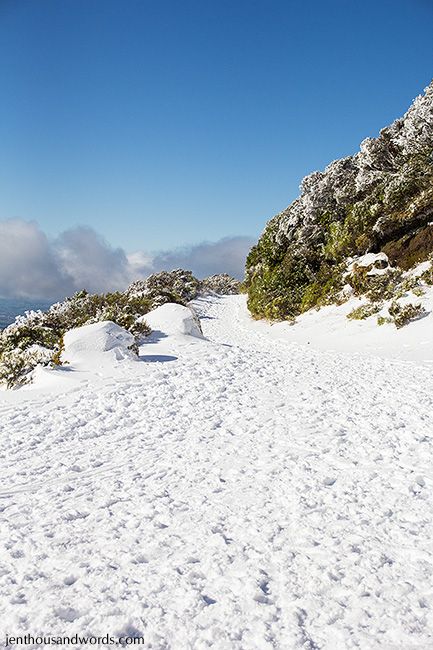 We decided to continue on the path to the ski slope.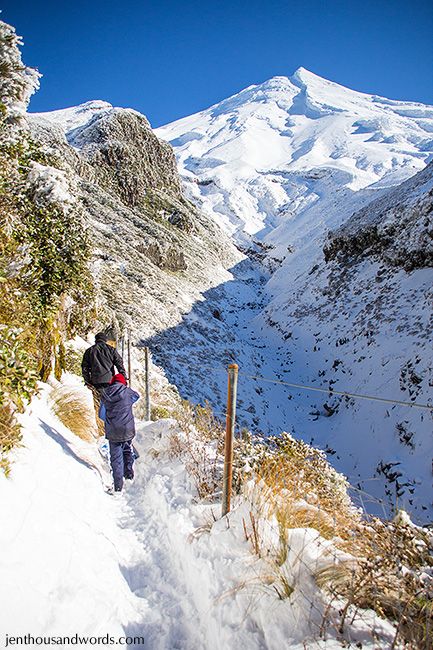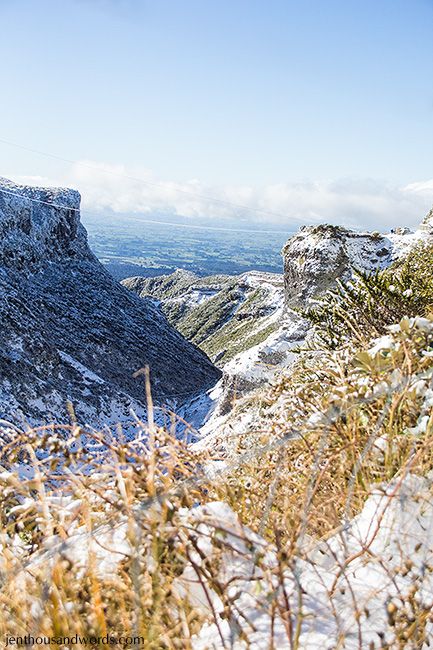 You can see the path at the bottom of the picture below.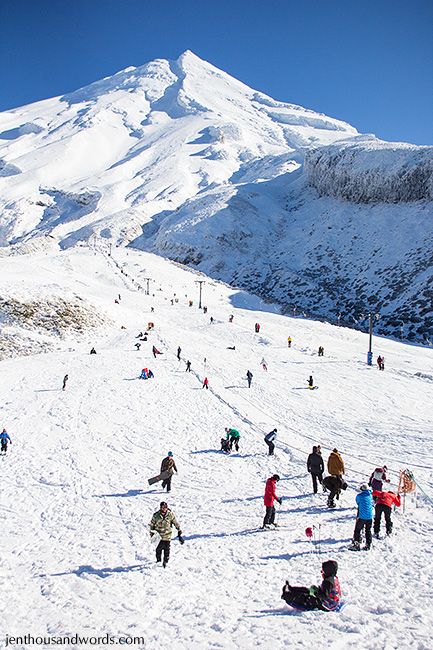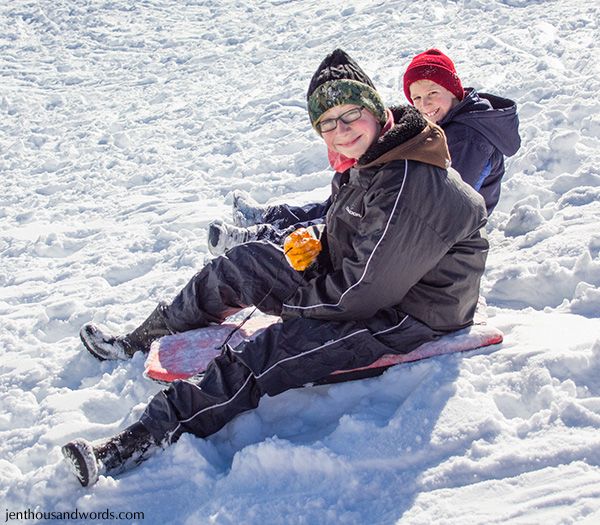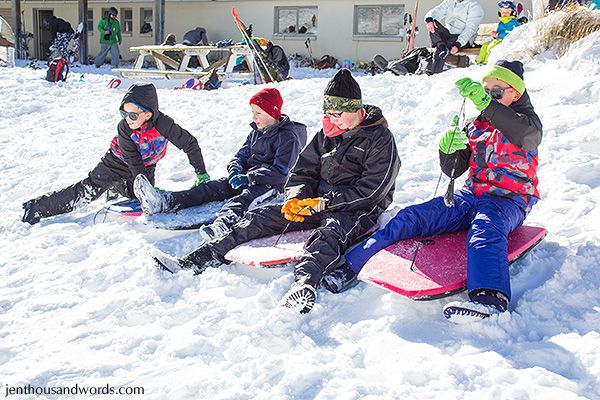 Looking back from the ski slope to the resting place.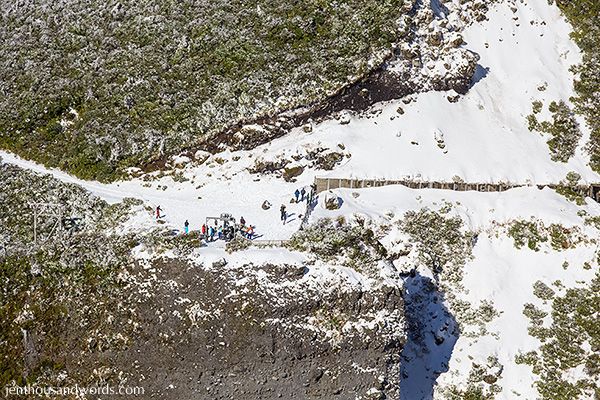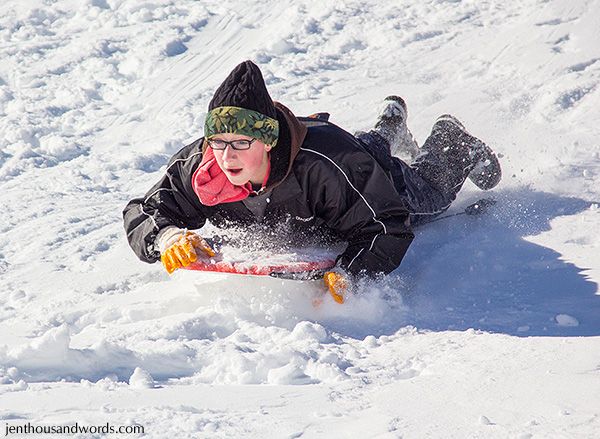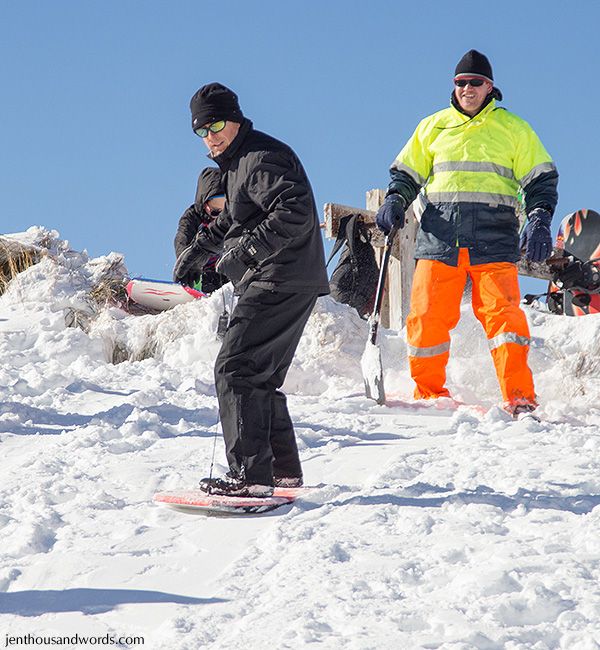 After some fun on the slope we made the trek back to our car.
Some of the way was easy peasy for the boys!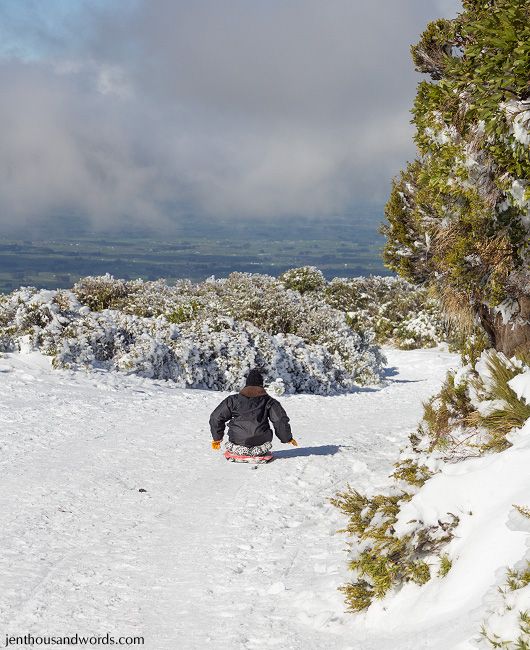 If you'd like to see a video of our day, here it is (you'll need to
click here
to watch it if it's not showing up below).